Welcome to the September 2017 edition of the Retail and Consumer newsletter!
---
This month we are delighted to bring you our new report on international retail expansion. Many British retailers have backed the international appeal of their brands and navigated the challenges of moving into new markets - we very much hope that you will find the report interesting and useful. We have also refreshed our very popular Horizon Scanner, updated from the January edition to capture the fast moving trends in the sector and help you to plan forward.
Retail Week Report
We have been working with Retail Week to produce our report called 'Retail's top five global hotspots: Mapping your fast track to international growth'. Latest figures show that 56% of retailers have looked at international opportunities during 2017, a strengthening pattern in the sector. The report looks at which global markets present the most opportunities for businesses and considers the challenges that each presents and how brands are balancing the rewards and risks of each, with commentary and insight from each market. The report focuses in particular on China, India, Germany, the US and the UAE, as well as considering emerging markets that could be the next step on the international growth journey, such as Nigeria and the 'Stans region.
Events
Retail Week Launch event
Manchester - 16th November 2017 - 15:00- 18:00
1 St Peter's Square, Manchester, M2 3DE
London - 23rd November 2017 - 15:00- 18:00
Milton Gate, 60 Chiswell Street, London, EC1Y 4AG
To register your interest or for more information please email Katie Smith.
This month's articles
Launch of our new Retail & Consumer Horizon Scanner
Our updated Retail & Consumer horizon scanner, following upcoming legal and policy developments and themes within the sector is available here.
Advertising update
In this edition of our Advertising Update, we discuss topics such as VR advertising, the growth of "advertainment," recent ASA rulings, plus much more, click here to read the full article.
The Science of Shopping
This article looks at a recent study by Acuity Intelligence into branded and "copycat" products, which may be of interest to brand owners when considering product design and the registrability of certain aspects of their products as trademarks. Please find our article here.
Data Subject Access Requests
Abigail Healey and Mark Chesher recently wrote an article in the FT Adviser on data subject access request regime, an increasing burden on any retailer holding large amounts of data on individuals. You can read this story here.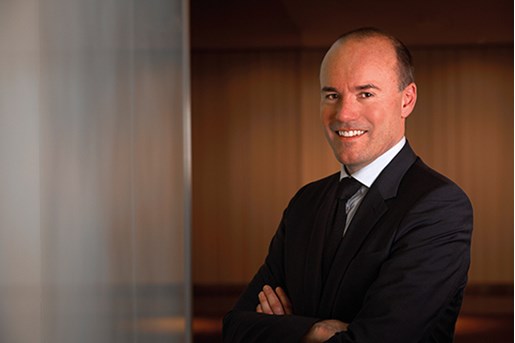 Andrew Rosling
Co-Head of Retail & Consumer Sector, Partner, Mergers and Acquisitions London
View profile