In the case of IBM v Dalgleish, the Court of Appeal ruling has given important guidance on what limits apply to the way an employer can exercise its powers under a pension scheme.
---
Overruling the High Court's decision that the members' "reasonable expectations" meant that IBM could not implement pensions changes that were not essential, the Court of Appeal held that a court should only interfere in an exercise of an employer's powers if it has acted in a way in which no reasonable employer would have acted.
In 2009 IBM announced a package of pension scheme changes, which involved:
ending defined benefit accrual from 6 April 2011;
ending a long-standing policy of allowing early retirement on favourable terms from 6 April 2010; and
requiring members to sign agreements that future salary increases would not be pensionable, failing which members would not be eligible for future pay rises.
The changes were particularly unpopular with members because they followed two sets of pension changes implemented in April 2005 and April 2006, and many members had understood that the previous changes would ensure continuation of the scheme. The scheme trustees sought a declaration that the changes were valid before they would put them into effect.
The High Court held that IBM had given members "reasonable expectations" that defined benefit accrual and generous early retirement terms would continue when it implemented the two previous sets of changes. As a result IBM could not implement the changes which would disappoint those expectations unless it was necessary. IBM had not shown that it was unable to achieve its goals through other measures that did not breach the members' "reasonable expectations". The changes it had made were therefore unlawful. IBM appealed.
The Court of Appeal held:
A court should only overturn an employer's exercise of its powers under a pension scheme if (a) the employer's decision-making process was flawed (eg because it was influenced by factors that should not have played any part in the decision); or (b) if the employer reached a decision that no reasonable decision-maker could have reached. The Court referred to this legal test as a "rationality test".
The pension changes made by IBM did not breach the rationality test.
Members' "reasonable expectations" were just one factor to be taken into account by an employer. The High Court judge had been wrong to treat them as having a more substantive significance which would have prevented the changes from being implemented unless they were the only way of achieving IBM's business objectives.
Although IBM had a long standing policy of allowing early retirement on favourable terms, there was no basis for members to have a "reasonable expectation" that the policy would continue in future.
IBM was entitled to make pay increases for defined benefit members conditional on the member signing an agreement that the increase would not count for pension purposes. This did not breach the rationality test.
The High Court had found that the consultation carried out by IBM had not been open and transparent to such a degree that the consultation process itself amounted to a breach of contractual duty as well as breach of the pensions consultation regulations. The Court of Appeal agreed that where a breach of the consultation regulations was sufficient to amount to a breach of contract, remedies for breach of contract including injunction and damages were potentially available. However, the Court declined to issue an injunction to require a further consultation before the changes could go ahead.
Comment
From the point of view of an employer seeking to make changes to its pension arrangements, the Court of Appeal judgment is good news, as it makes clear there is a high legal threshold for challenging the exercise of an employer's powers under a pension scheme. Although it is still important to take care that communications about pension changes do not create expectations which might make future changes more difficult, the Court of Appeal has reversed the High Court's position which gave such expectations special status. Nevertheless, getting the decision-making procedure right is key, as it is clear that a flawed decision-making procedure can still expose an employer to legal challenge.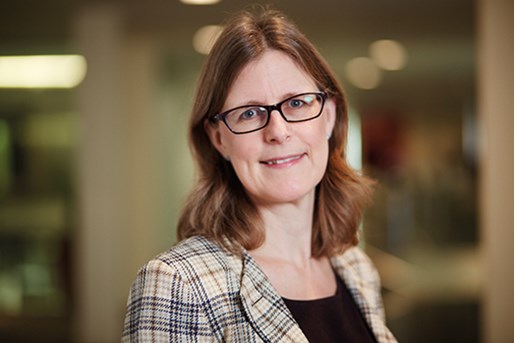 Catherine McAllister
Partner, Pensions
United Kingdom
View profile