Dreamvar (UK) Ltd v Mishcon de Reya and others has caused some concern to solicitors and their professional indemnity insurers. Find out why...
---
Outcome
Mishcon de Reya ("MdR"), who acted for a purchaser in a fraudulent property sale had not been negligent, but were held to have breached their trustee duties;
MdR was not afforded relief from the consequences of its breach under section 61 Trustee Act 1925 ("s61")
Mary Monson Solicitors ("MMS") for the seller, did not breach its trustee duties regarding the completion monies, its undertaking or in relation to any warranty of authority.
Background
Dreamvar (UK) Limited ("Dreamvar") instructed MdR in relation to a £1.1m purchase of an unoccupied property. MMS represented the seller its client as the true owner. The 2011 Law Society Code for Completion ("the Code") applied to the sale.
The Report on Title from MdR did not reveal any risk of identity fraud. MdR sent completion monies to MMS. It transpired that MMS's client was a fraudster and the sale was invalid.
Allegations of negligence by MdR
It was held that a competent solicitor acting in a residential sale was not always required to alert its client to the risk of identity fraud. Only in cases where unusual features would alert a reasonably prudent conveyancer would this be necessary.
MdR was held to have acted reasonably in the circumstances. The buyer's protection came from identification of any risk by its own solicitors, the Code, the purchase monies being classified as trust monies and warranties from the seller's solicitors, rather than in seeking an undertaking regarding the seller's identity.
Was MdR in breach of trust and, if so, should they be relieved from that breach under section 61 Trustee Act 125?
MdR had breached its duties as trustee of the purchase monies as it was only authorised to release the monies for a genuine purchase (such a term being implied in its retainer with Dreamvar) and this was not a genuine purchase.
S61 relief was not granted despite MdR having acted honestly and reasonably: the effect of the breach was far more calamitous to Dreamvar than to MdR; and MdR had the means to absorb the losses through its insurance.
The claim against the seller's solicitors, MMS
MMS held the completion monies on trust for Dreamvar, but had not breached any duty to Dreamvar because paragraph 3 of the Code permitted the release of the funds for "completion" even if it was not a genuine completion.
There was no breach of undertaking to have the seller's authority to receive purchase money on completion as the undertaking did not extend to having the authority of the true owner.
MMS admitted not carrying out proper checks regarding the seller's identity. However, they did not breach a warranty of authority to MdR: MdR had confirmed they did not understand MMS to be warranting to the true owner's identity.
Implications
The judgment has caused some concern to solicitors and their professional indemnity insurers, both of whom may have expected relief from the breach of trust to have been granted under section 61, given that MdR were not held to have acted negligently.
Leave to appeal has been granted.
Dreamvar (UK) Ltd v Mishcon de Reya and others [2016] EWHC 3316 (Ch) (unreported)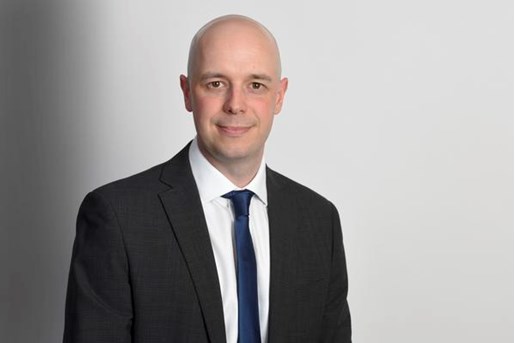 Ryan Geldart
Legal Director, Commercial Disputes Leeds
View profile