It is quite rare for a claim based solely on an oral agreement to be pursued to trial. Nevertheless oral agreements and oral amendments to existing agreements have been pleaded in several high profile, high value commercial cases. Read our analysis of Blue v Ashley here.
---
Background
The claim was brought by Mr Blue, an ex-Merrill Lynch investment banker who was engaged as a consultant within the Sports Direct group between 2012 and 2015, and Mr Ashley, the majority shareholder of Sports Direct International, Plc ("Sports Direct").
Mr Blue claimed that an oral agreement he made in a pub with Mr Ashley was legally binding and obliged Mr Ashley to pay him £15 million.
Mr Ashley's defence was that the alleged agreement was only "banter" and therefore not capable of giving rise to a legally binding contract.
The facts
The alleged agreement was made in the Horse & Groom pub on an evening in January 2013. The purpose of the occasion was to introduce Mr Ashley to a prospective corporate broker for Sports Direct and Mr Ashley and Mr Blue were joined at the pub by three employees of Espirito Santo Investment Bank ("ESIB").
Mr Blue contended that, following a few drinks and discussions about Sports Direct's share price, Mr Ashley agreed to pay him £15 million if he could get the share price of Sports Direct to £8. Out of the five in attendance, Mr Ashley was the only one who could not recall the conversation taking place although he did not positively deny that there was a conversation about incentivising Mr Blue. The three traders from ESIB recalled the conversation but did not consider it to be anything more than "banter".
Thirteen months later, the share price of Sports Direct reached £8 and Mr Blue alleged that at this point, he became entitled to £15 million, a sum which Mr Ashley has subsequently failed to pay.
Legally binding or pub banter?
Mr Justice Leggatt considered that Mr Blue's account of the conversation and the figure of £15 million was probably correct. However, he felt that Mr Blue's entitlement to the money depended on whether there was an intention to create a legally binding agreement.
Mr Justice Leggatt found in favour of Mr Ashley and considered eight main reasons why the oral agreement was not legally binding.
1. Setting
The pub setting was an unlikely setting to negotiate an incentivised bonus arrangement for a consultant who had arranged the meeting with ESIB on behalf of Sports Direct. Whilst Mr Blue contended that meetings in pubs were not unusual for Mr Ashley, who frequently consumed alcohol whilst conducting business, the conversation from this meeting was largely social and there was no evidence to suggest that Mr Ashley had ever concluded a contract at such a meeting.
2. Purpose of the meeting
The purpose of the meeting was not to discuss Mr Blue's work for Sports Direct or his remuneration. It was for the traders from ESIB to meet Mr Ashley in an informal setting to build a commercial relationship.
3. Nature and tone of the conversation
The nature and tone of the conversation was not one that shows an intent to make a serious contractual offer. The discussion about the share price arose after one of the traders "mischievously" brought it up and Mr Ashley was using the conversation as a way of conveying his faith in the company and cultivating a relationship with the traders.
4. Commercial reasoning
No reasonable person would have considered it to be a serious contractual offer because there was no commercial reason for Mr Ashley to make an offer to pay £15 million as an incentive. Mr Blue's salary (if he were to work a five day week) amounted to £250,000 and the Judge considered a £15 million incentive to be far more than Mr Ashley would consider necessary or sensible.
5. Mr Blue's role
The idea that Mr Blue, deploying his skill, experience and contacts, could alone "get" the share price to double was fanciful and no reasonable person would have thought such an offer was serious.
6. The vagueness of the offer
The offer itself was vague and there was no consideration of what work Mr Blue would need to do to earn the £15 million nor any consideration of how the effect of his work was going to be measured.
7. Perceptions of the ESIB traders
Each of the ESIB traders did not consider the conversation to be serious and thought it was "no more than banter".
8. Mr Blue's perception
Mr Blue failed to put anything in writing and waited almost a year before mentioning it to Mr Ashley (only once the possibility of the share price reaching £8 looked more realistic). For this reason, the Judge felt that Mr Blue himself did not consider it to be binding at the time of the alleged agreement.
Comment
It is quite rare for a claim based solely on an oral agreement to be pursued to trial. Nevertheless oral agreements and oral amendments to existing agreements have been pleaded in several high profile, high value commercial cases including Berezovsky v Abramovich [2012] EWHC 2463 (Comm); Berezovsky v Hine [2011] EWHC 1904 (Ch), MacInnes v Gross [2017] EWHC 46 (QB) and Grizzly Business Ltd v Stena Drilling Ltd [2014] EWHC 1920 (Comm). This judgment, while only restating the existing law, is a helpful reminder of the factors that go to determine the parties' intention to create legal relations.
Blue v Ashley [2017] EWHC 1928 (Comm)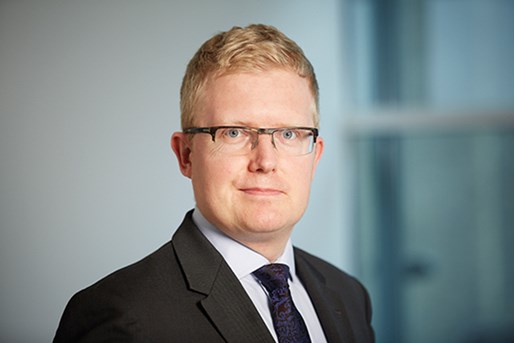 Mark Chesher
Partner, Dispute Resolution London, UK
View profile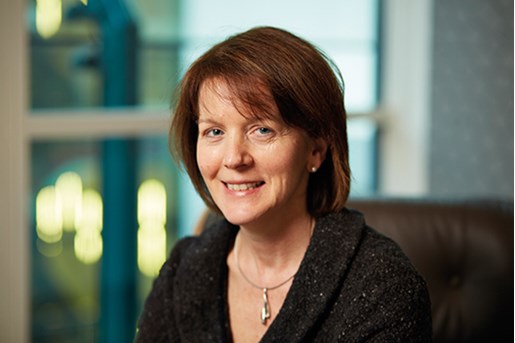 Kate Menin
Principal Knowledge Lawyer, Dispute Resolution London, UK
View profile