Included in this issue: Fintech Company Currencycloud raises £20 million from Google's VC arm; Spring Budget: Government publishes letter with recommendations for the FCA; Card spending up in 2016 and more...
---
UK
Fintech Company Currencycloud raises £20 million from Google's VC arm
CurrencyCloud, a fintech company that helps businesses make cross border payments has raised £20 million in Series D funding with a new investment from Google's GV and additional capital from existing investors – Notion Capital, Sapphire Ventures, Rakuten FinTech Fund, and Anthemis. More than 150 companies currently use Currency Cloud as an embedded engine for handling payments with more than 500,000 end users. Klarna, Travelex, Standard Bank, Revolut and Azimo, have all built products using Currencycloud's suite of APIs, routing up to $25 billion in payment flows.
Business Insider UK, 9 March 2017
Spring Budget: Government publishes letter with recommendations for the FCA
Alongside the Spring Budget 2017, the government has published a letter from Philip Hammond to Andrew Bailey which provides recommendations for the FCA, including:
Competition: the government is keen to see more competition in all sectors, and particularly the retail banking sector.
Growth: the government wants to ensure financial services markets contributes to sustainable economic growth in the UK by facilitating finance for investment, and as a productive sector of the economy.
Competitiveness: the government wishes the UK to remain an attractive domicile for internationally-active financial institutions.
Innovation: the government would like to see innovation in the financial services sector that supports the wider economy.
Spring Budget: Government publishes recommendations for the PRA
HM Treasury has published a letter from the Chancellor of the Exchequer to Mark Carney, with recommendations for the Prudential Regulation Committee. The letter explains that when the PRA considers how to advance its objectives and apply the regulatory principles it should, where relevant and practical, take a number of considerations into account in its assessment of the costs, burdens and benefits of potential rules or policies.
Card spending up in 2016
Consumers spent £647 billion using payment cards in 2016, new figures show. There were 14.8 billion card transactions in 2016, equivalent to 40.5 million transactions a day or 469 a second, data from The UK Cards Association shows. Three-quarters of retail spending (76.4 per cent) was on payment cards. Retail spending on cards in 2016 was £298 billion, compared to £290 billion in 2015. The majority of card spending in 2016 was made via debit cards, which accounted for £461 billion of spending. Total card spending in 2015 was £620 billion. Contactless payments accounted for £25 billion of spending, compared to £7.75 billion in 2015, with 2.9 billion contactless transactions made in 2016. In January 2016, one in seven card payments were made using contactless, compared to one in four in November.
The UK Cards Association, 2 March 2017
Worldwide
NAB Ventures leads $24m funding round for cross-border payments startup Veem
Blockchain-based cross border business payments startup Align Commerce has rebranded as Veem and raised $24 million in a Series B funding round led by the new venture arm of National Australia Bank. GV (formerly Google Ventures), SBI Investment and existing backers Kleiner Perkins Caufield Byers and Silicon Valley Bank also joined the round, which brings Veems total funding to more than $40 million. Veem is targeting the $6 trillion SMB cross-border payments market. The firm claims that these firms currently pay $50 billion in fees because they have to use antiquated wire systems that are not only expensive by difficult to use.
Royal Bank of Canada integrates with Siri for Interac e-transfers
Royal Bank of Canada customers can now use Apple's Siri assistant to send Interac money transfers with simple voice commands. RBC customers can use the bank's iOS app to send money by simply telling Siri: "Hey Siri, send Pat $20". The assistant then confirms the recipient's name from the sender's payee list and the app automatically debits their chequing account and sends the payment, protected by TouchID.
European Commission FinTech speech: changes and challenges for EU financial services
The European Commission has published a speech given by Oliver Guersent, Director General DG FISMA, which considers the current changes and challenges facing the EU financial services sector. The ongoing work being carried out by the Commission's FinTech Taskforce is also included.
European Commission, 7 March 2017
ESMA holds third Financial Innovation Day for regulators
ESMA has published details of its third Financial Innovation Day for regulators, held on 10 February 2017. The day saw panels discuss:
the future of FinTech and its regulatory and market challenges
Artificial Intelligence and Big Data in the financial sectors
can distributed ledger technology reshape securities markets infrastructures?
how can Fintech improve the consumer experience?
ESMA's chair, Steven Maijoor, closed the day with reflections on the discussions and the role of regulators in Fintech developments.
ECSG publishes version 8.0 of the Single Euro Payments Area (SEPA) cards standardisation (SCS) volume
The volume is a key document for the card industry, although compliance with it is not mandatory. It contains a standard set of requirements to ensure an interoperable and scalable card and terminal infrastructure across SEPA, based on open international card standards. Version 8.0 has immediate effect for a three year period, and replaces version 7.1, which was released in December 2015. This is the first time that the volume has been published by the ECSG. It was previously maintained by the EPC, together with the Cards Stakeholders Group (CSG) (on the basis of which the ECSG was created in 2016). Version 8.0 includes guidelines to facilitate the implementation of the Regulation on interchange fees for card-based payment transactions (IFR). It is comprised of the following books and annex: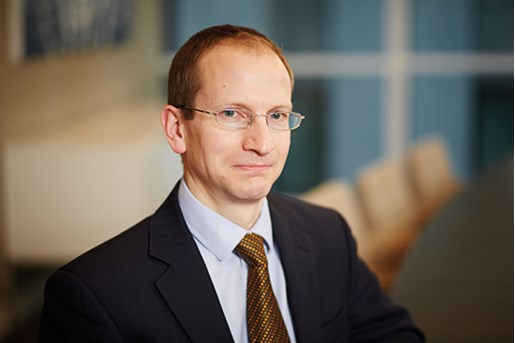 Bruce Kilpatrick
Partner, Head of Competition
London, UK
View profile