Included in this issue: TransferWise launches multi-currency business bank accounts; UK Card Expenditure Statistics: March 2017; Bitcoin hits £1,615 trading high point and more...
---
UK
TransferWise launches multi-currency business bank accounts
TransferWise is moving further into traditional banking territory, setting up a 'borderless' bank account for businesses that need a multi-currency account for trading in overseas markets. The UK-based money transfer company, which is set to record its first operating profit this year and claims more than one million customers, has set its sights on another disruptive business opportunity by capitalising on its reputation for bank-beating through its slick and cheap money transfer systems. The new account tackles the painful problems faced by small businesses trying to open multi-currency trading accounts with incumbent banks. TransferWise's borderless account comes with no set up fees or monthly charges and costs nothing for receiving payments in the local currency. Currency transfers are conducted at the standard mid-market exchange rate with the usual upfront Transferwise commission charge.
PSR goes on the road: regional events announced for Leeds and Edinburgh
Following the success of its annual plan event, the Payment Systems Regulator (PSR) has announced it will host two stakeholder events this July in Leeds and Edinburgh. The half-day conferences will provide an opportunity for stakeholders to share their views on the payments issues that affect them and the PSR's work programme for the next 12 to 18 months. Visit the PSR events page to find out more and register.
PSR, 22 May 2017
FSB and CGFS joint report on FinTech credit
The Financial Stability Board and the Committee on the Global Financial System (CGFS) have published a report on FinTech credit. The report has been produced by a working group established by the FSB and CGFS. It aims to help policymakers understand the functioning of FinTech credit markets.
UK Card Expenditure Statistics: March 2017
Payment card spending in March 2017 was £57.8 billion, up by £335 million (0.6 per cent) on February.
Contactless payments amounted to 32 per cent of card purchases, an increase from 15 per cent a year ago, with total contactless spending in March at £4 billion.
Online spending amounted to £15.3 billion, which at 27 per cent of purchases was a five per cent increase on March 2016.
Within the retail sector, card spending grew by £179 million in March, to £26.2 billion. The largest increases came from food and drink and mixed business.
Spending within the service sector grew by £156 million to £34.6 billion, with the financial services sector a strong contributor to growth.
The debit and credit card share of total national retail sales was 78.4 per cent in March.
There was a considerable growth in spending at garden centres (up 93 per cent) and on gardening services (up 60 per cent) coinciding with the first month of spring.
The substantial increase in spending evident at security brokers and dealers (up 85 per cent) was likely to reflect consumers ensuring they have used their ISA allocation for the financial year 2016/17.
The UK Cards Association, 22 May 2017
Bank of England FAQs on FinTech Accelerator
The Bank of England has published a set of frequently asked questions on its FinTech Accelerator, which works in partnership with firms who are using new technology to make use of FinTech innovations for central banking.
Worldwide
Bitcoin hits £1,615 trading high point
The value of Bitcoin has hit a new high with each individual coin now worth more than £1,615 ($2,000). The valuation caps a strong month for the virtual currency, with its value growing by more than 65% in a month. The steady rise in value is believed to be linked to policy changes in Japan and China that have made it easier for speculators to trade in bitcoins.
ECB speech on developing European payment landscape
The European Central Bank (ECB) has published a speech by Yves Mersch, ECB executive board member, on developing the European payment landscape. In his speech, Mr Mersch focuses on instant payments and payment initiation services.
EBA consults on draft recommendations on outsourcing to cloud service providers
The EBA has published a consultation paper setting out draft recommendations on outsourcing to cloud service providers. The recommendations address five key areas: security of data and systems, location of data and data processing, audit and access rights, 'chain' outsourcing, and contingency plans and exit strategies. The consultation closes to responses on 18 August 2017. The EBA is holding a public hearing on the consultation on 20 June 2017.
European Parliament adopts resolution on FinTech
The European Parliament has published a provisional version of the text of their recent resolution on Fintech and the influence of technology on the future of the financial sector. The resolution will be sent to the Council of the EU and the European Commission.
European Parliament, 17 May 2017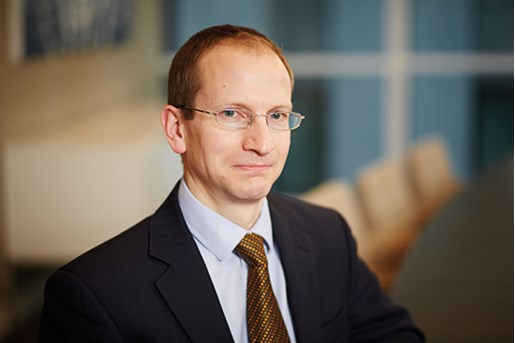 Bruce Kilpatrick
Partner, Head of Competition
London, UK
View profile