Included in this issue: Changing Payments Landscape - A focus on payments data, Views sought on upcoming image clearing system for cheques, BoE's FinTech Accelerator launches new Community and more...
---
UK
Changing Payments Landscape - A focus on payments data
Payments UK have published their latest report which takes a look at key developments in data usage and storage, and the implications for payment services. Without a doubt, data is one of the hottest topics in banking and financial services. The debate on the potential for this commodity, the consequences of its use, and the
ethics of how we deal with it as an industry and as a society is just getting going. This report shines a light on these issues from a payments perspective.
Views sought on upcoming image clearing system for cheques
The Cheque and Credit Clearing Company (C&CCC) has launched a consultation with interested parties on key documents relating to the image clearing system (ICS) which will launch later in 2017. The ICS will use image processing to speed up the clearing of cheques and other paper instruments such as bankers' drafts, postal orders, government payable orders, warrants, travellers' cheques and bank giro credits. The consultation closes on 28 April 2017. The C&CCC have also published a press release announcing the timetable for the introduction of the Image Clearing System (ICS). They state that the ICS will go live with certain UK banks and building societies from 30 October 2017. The system will apply to all UK banks and building societies from a date in the second half of 2018 to be determined by the industry in due course.
C&CCC, 21 March 2017
BoE's FinTech Accelerator launches new Community
The Bank of England (BoE) has published a press release relating to its FinTech Accelerator. The BoE FinTech Accelerator has launched a new Community, bringing together FinTech-related organisations to engage with the BoE, share insights on trends and support developments within the sector.
Bank of England, 17 March 2017
UK Card Expenditure Statistics: January 2017
Payment card spending in January 2017 was £57.1 billion, up by £0.5 billion (0.8 percent) in December. Spending was up by £5 billion year on year. The number of purchases reached a new monthly record of 1.3 billion. Online spending amounted to 27 per cent of total card spending, with 176 million purchases worth £15.3 billion. Retail sector card spending grew by £134 million in January, to £25.7 billion. The largest increases came from automotive fuels and food and drink. Within the service sector, spending grew by £334 million to £31.4 billion, with the entertainment sub-sector a strong contributor to growth. The debit and credit card share of total retail sales was 77.4 per cent in January.
UK Cards Association, 17 March 2017
WORLDWIDE
LG Electronics to launch mobile payments service for flagship smartphone
LG Electronics plans to launch a mobile payments service for its new flagship smartphone G6 in South Korea in June following in the footsteps of smartphone leaders Samsung Electronics and Apple. The South Korean company said on Wednesday it would start offering the new payments service, to be called LG Pay, through its G6 smartphones that are gaining popularity in its home market after their launch on March 10. The service will allow G6 users to make payments through existing credit card readers via a magnetic signal from the phone – a technology similar to Samsung Pay that was launched in August 2015. LG said LG Pay will be available for only G6 users and would not be supported on other LG devices. It has no plans at the moment to expand the service to other markets as it requires extensive consultation with foreign credit card service providers.
Alipay Hong Kong strikes deal with Standard Chartered to expand into Hong Kong
Standard Chartered has partnered with China's Ant Financial to enable online and mobile top-ups to AliPay users in Hong Kong. Alipay launched 'AlipayHK', a HK-dollar account balance service, in October 2016 allowing users to top up their account in their local currency by showing the in-app QR code and paying cash at convenience stores across the territory. Under the agreement with Standard Chartered, clients of the bank are now able to top up their "AlipayHK" accounts through online and mobile banking. The bank is offering an early-bird incentive to new clients attracted to the service, promising a HK300 cash rebate and HK$25 coffee coupon on the AliPay accounts of consumers who open an online saving account.
South China Morning Post, 21 March 2017
RESEARCH
FLA and The UK Cards Association launch new research on customer vulnerability
The FLA and The UK Cards Association have published a new publication – Vulnerability; a guide for debt collection – that will help their members to better identify and support customers in vulnerable circumstances. Both trade associations worked in partnership with the University of Bristol's Personal Finance Research Centre (PFRC) to develop this work. During 2016, the research team captured the experiences of 1,600 frontline collections and specialist staff from 27 UK lenders and debt collection firms, and used them to develop 21 practical and commercially realistic steps that can now be shared across the credit industry for the benefit of customers, but also adapted for use in sectors as diverse as utilities, telecoms, retail and Government. The guide describes strategies to help staff deal with specific and often challenging vulnerabilities, such as serious or terminal illness, bereavement, addiction, and mental health issues. The final section provides guidance on developing training programmes and working with partner agencies, and 21 case studies illustrate the difference that appropriate handling can make to a customer in need of a little extra support.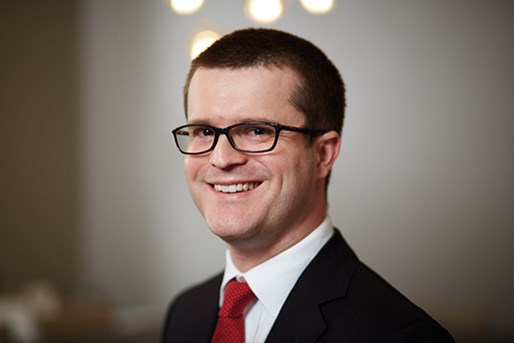 Al Mangan
Partner, Competition & Regulation
London
View profile