The Queen's Speech on 21 June 2017 was expected to be light on detail, and in that respect it did not disappoint.
---
There were only a handful of references to energy:
1. The Energy Market
"My Government will ensure fairer markets for consumers, this will include bringing forward measures to help tackle unfair practices in the energy market to help reduce energy bills."
If Britain's foxes got a welcome reprieve, its energy suppliers remain very much in the Government's cross-hairs. This comes as no surprise. The Conservatives had pledged a cap on energy bills in their manifesto, so if anything this was toned down. The Government is still considering the best way to implement this, whether through action by Ofgem or legislation, so it's a case of "watch this space" (again). See this letter from BEIS to Ofgem. This means another period of uncertainty for energy suppliers in the meantime, which the industry will not welcome.
2. Climate Change
"My Government will continue to support international action against climate change, including the implementation of the Paris Agreement."
This will come as a relief to many, after Mrs May broke ranks with the European (and Canadian, and Japanese) condemnation of US withdrawal from the Paris Agreement at the recent G7 talks. The background briefing notes to the Queen's Speech actually go further, and stress that the UK remains committed to taking a lead in the global response to climate change. The renewables industry can take some crumbs of comfort from this, although given the absence of any other mention of support for low-carbon technologies in this speech, it will not be expecting much. We assume from the announcements such as £35 million funding for heat and hydrogen projects that it will continue to be business as usual, for the time being at least.
3. Smart Meters
"My Government will work to attract investment in infrastructure to support economic growth."
There will be a new Smart Meter Bill that will extend the Government's ability to make changes to smart meter regulations by five years, and introduce a Special Administration Regime in case the DCC becomes insolvent. This is probably just "belt and braces", but sends mixed messages to the market about the Government's confidence that the roll out will happen on time and the robustness of the DCC.
4. Electric Vehicles
"Legislation will be introduced to ensure the United Kingdom remains a world leader in new industries, including electric cars…"
An Automated and Electric Vehicles Bill will effectively re-introduce what were Parts 1 and 2 of the Vehicle Technology and Aviation Bill, extending compulsory motor vehicle insurance to cover the use of automated vehicles and allowing Government to require electric vehicle charge points, with common technical and operational standards, to be installed at motorway service stations and large fuel retailers throughout the UK. See our Insight, Modern Transport Bill boosts electric and hydrogen vehicles, for more detail on these measures, which are needed to encourage uptake of electric vehicles and ensure the right infrastructure is in place. There is no specific mention of smart charging, but we hope this is due to lack of space rather than a change of policy which had clear cross-party support.
Comment
The Queen's Speech was, of course, dominated by Brexit, and it seems likely that the terms of Brexit will dominate the policy horizon over the next few years. Before long, however, meeting those Paris commitments will require more than just warm words. Some genuine decarbonisation policy guidance will be required. For now, the wait goes on.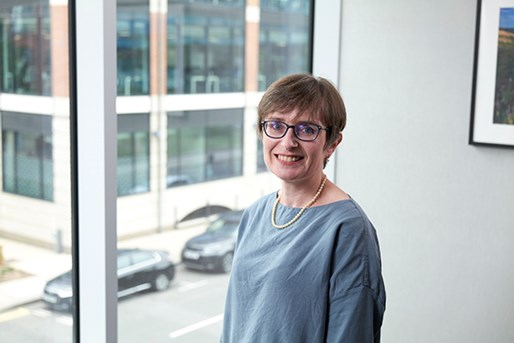 Anna Sweeney
Principal Knowledge Lawyer, Projects & Infrastructure Leeds
View profile