After industry disappointment that nuclear power got little mention in either the Clean Growth Strategy or the Budget, the UK Department for Business, Energy and Industrial Strategy (BEIS) last week announced support and funding for the next generation of nuclear technologies.
---
There will be:
A two-stage Advanced Modular Reactor (AMR) R&D project over three years. In Stage 1 there is up to £4 million for feasibility studies and up to £7 million to further develop the capability of nuclear regulators. If Stage 1 demonstrates clear value for money, there will be up to £40 million available for AMR R&D projects and up to a further £5 million for regulators. BEIS has also published the results of its techno-economic assessment of SMRs
A further £86 million for fusion research to set up a national fusion technology platform at the Culham Centre for Fusion Energy in Oxfordshire, allowing UK firms to compete for up to a further £1 billion of international contracts for fusion technologies
A new Nuclear National Policy Statement setting out the planning framework for nuclear power generation over 1GW, looking at siting of new nuclear power stations after 2025
Two public consultations in the New Year on siting of geological disposal facilities
The second phase of the Nuclear Innovation Programme, consisting of £3.7 million of funding for work on reactor design and safety engineering and £4.3 million of funding for work on advanced nuclear fuels.
Nuclear sector deal
The Government and industry are working together on developing a nuclear sector deal. Industry sector deals are part of the Industrial Strategy and the Nuclear Industry Council has published its proposals for a nuclear sector deal which BEIS will now explore further.
SMR to ANT
Finally it's worth noting that there has been a change of terminology. Small Modular Reactors (SMR) are now referred to as part of a wider Advanced Nuclear Technologies (ANT) grouping of reactors which are smaller than conventional nuclear power station reactors and are designed so that much of the plant can be fabricated in a factory environment and transported to site. Since there is a large variety of potential technologies within these groups, the government believes that "SMR" is too narrow a description so prefers to refer to them as the "Advanced Nuclear" market.
Comment
Whilst this funding is welcome, industry are concerned that it is not enough to make the UK a world leader in this emerging technology; something that the UK will need to be following Brexit if it is to maintain a presence on the world stage. However, it is probably all that BEIS are able to commit to for now, and hopefully once a sector deal is agreed the industry will have a clearer way forward.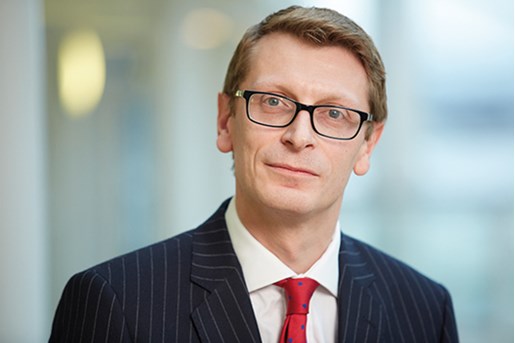 James Reynolds
Partner, Head of Non-Contentious Construction and Engineering Leeds, UK
View profile