Shared Parental Pay: Should employers who enhance maternity pay also enhance shared parental pay? Our client survey results
---
Although there's no statutory requirement for employers who enhance maternity pay to match this for employees taking shared parental leave, an Employment Tribunal recently found that a male employee whose shared parental pay was not enhanced in the same way as a female's maternity pay was subject to direct sex discrimination (see our previous update on this case here). That case and another case with similar facts are now both on appeal to the Employment Appeal Tribunal, with decisions expected in early 2018.
As we expect this area to become a talking point in early 2018, we decided to conduct a survey of our clients to find out how many who enhanced maternity pay also enhanced shared parental pay. From our survey of 30 employers between August and November 2017, we found that, although 47% of those surveyed enhanced maternity pay, only 4% enhanced shared parental pay.
View our infographic with a more detailed breakdown of the results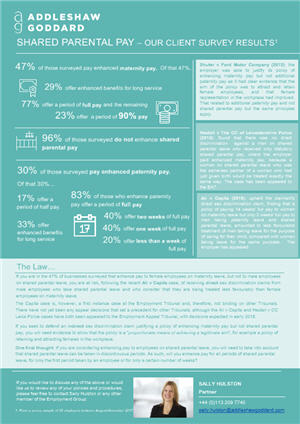 We await the outcome of the two cases on appeal with interest and will report back in early 2018 as soon as we know more.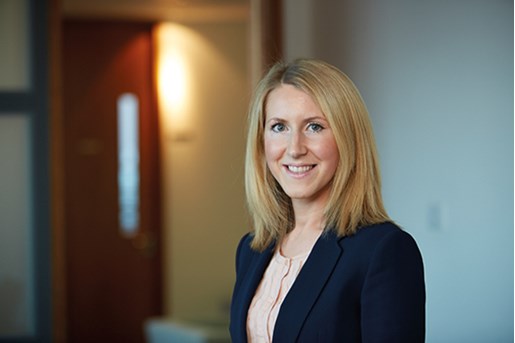 Helen Almond
Senior Knowledge Lawyer, Employment & Immigration
Manchester, UK
View profile