The Parental Bereavement (Pay and Leave) Bill (the Bill) was presented to Parliament on Wednesday 19 July 2017. The Bill seeks to ensure that employed parents who have lost a child receive a minimum of 2 weeks' paid leave to grieve away from the workplace and delivers on the government's pledge to "enhance rights and protections in the workplace". Employers will be free to agree to top up the pay, increase the period of leave, or both. The Bill is expected to have a second reading in Parliament on Friday 20 October 2017.
---
Background
Currently, there is no legal requirement for employers to provide paid leave for grieving parents. This means that, as the law stands, employed parents who lose a child are only entitled to paid time off in the following limited circumstances:
Maternity and paternity leave (subject to qualification)
Parents who lose a child are only entitled to benefits associated with maternity and paternity leave if they meet the following criteria:
Mothers would have to lose their child either 15 weeks before the expected date of childbirth or during maternity leave in order to receive all the same rights and benefits that they would have received had their child been born or continued to live.
Fathers would have to lose their child 24 weeks from conception or in the 56 days after their child is born (or date of adoption) to be entitled to take paid paternity leave (which would be paid at the lower of either the capped statutory paternity pay rate of £140.98 or 90% of a normal week's pay).
Time off for dependents
Whilst all employees have a Day 1 right under the Employment Rights Act 1996 to take a "reasonable" amount of unpaid time off work to deal with an emergency involving a dependant (which will include making arrangements following the death of a dependant), what is reasonable depends on the circumstances. Practically, the length of time off will be whatever is agreed between the employer and the employee.
Compassionate leave policy
Some, but not all, employers will have a compassionate leave policy (or bereavement leave policy), which may make provision for paid or unpaid time off work. However, the existence and terms of any such a policy will vary from one employer to another, with the result that there is not a level playing field amongst employers regarding this issue.
Acas Guidance
Acas has published good practice guidance for employers on managing bereavement in the workplace, however, this is not legally binding on employers.
As a result, if a child dies after the end point at which any parental leave may be taken, there is no provision under the current law for any right to time off, other than for limited unpaid, reasonable time off to arrange or attend a funeral for a dependent. Whilst the Government says that it expects employers to be compassionate and flexible at such a difficult time, it acknowledges that not all employers will respond in this way. Parents may end up taking annual leave or sick leave to work around the deficiency in the law.
What does the Bill say?
This Bill is a Private Member's Bill, sponsored by Conservative MP Kevin Hollinrake, but also supported by the Government. The key provisions of the Bill are that:
Employed parents will be entitled to a minimum of 2 weeks' paid leave on the death of a child.
The default rate of pay during the paid leave will be the lower of 90% of the employee's average weekly earnings or £139.68 (which was the statutory weekly rate in force at the time the Bill was originally published, but is currently £140.98).
Employers will be free to be able to agree to top up the pay and/or increase the period of leave.
Parents will be entitled to have their terms and conditions preserved during a period of leave and will be protected from dismissal and detriment whilst on leave.
During Summer 2017, the Department of Business, Energy and Industrial Strategy is expected to collaborate with employers, employee representatives and campaigners on behalf of working families to seek to understand the needs of both parents and employers in this area.
The expected cost of changing the law in this regard is £2 million.
Comment
For most employers, this is unlikely to represent much of a change, with the majority being sympathetic to employees who lose a child and willing to give them all the compassion and grieving time they can afford.
The Bill is expected to receive a second reading on 20 October 2017, when debate is expected on issues such as whether there should be any restriction on the age of the child, whether or not the overall amount of pay available should be capped and whether employers will be able to recover some of their costs (as with other types of parental leave).
We will report further in the Autumn on the progress of the Bill. In the meantime, employers are best advised to review any current policies on bereavement and compassionate leave to consider whether any amendment (or even a separate parental bereavement leave policy) will be necessary to prevent any confusion arising between the terms and conditions that will apply to parental bereavement leave and bereavement leave.
Key contact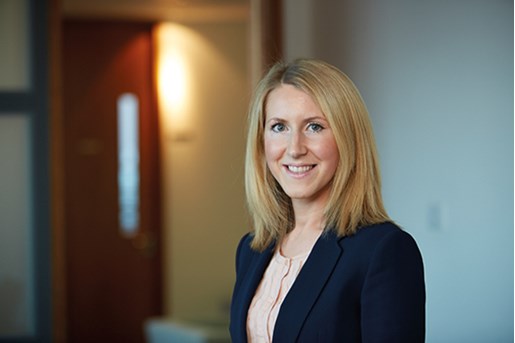 Helen Almond
Senior Knowledge Lawyer, Employment & Immigration
Manchester, UK
View profile