Included in this issue: The Small Business Commissioner – Payment Complaints Scheme; ICSA revise guidance on terms of reference for audit committees; Announcements of regulated information to require further information from October 2017 and more...
---
Payment Practices Reporting
The Small Business Commissioner – Payment Complaints Scheme
As previously reported, new regulations on payment practices for companies and LLPs will come into force from April 2017. For further detail, please see our Commercial team's overview. Once the regime comes into force, small businesses (those with fewer than 50 employees) will be able to complain to the UK's Small Business Commissioner (SBC) about the payment practices of larger businesses.
Although the SBC does not have the ability to impose a binding judgment, it does have the ability to "name and shame" those businesses which are the subject of complaints. The aim of the SBC is to help small suppliers and customers work through their payment issues. If large customers take a positive approach in dealing with the SBC, then this will help to avoid the reputational damage of being named by the SBC in a report. Click here for a summary of the key points relating to the SBC regime.
Company Law
Fourth money laundering directive: further Treasury consultation
The Treasury has published a further consultation on the transposition of the Fourth Money Laundering Directive (4MLD), together with draft Money Laundering, Terrorist Financing and Transfer of Funds (Information on the Payer) Regulations 2017 (Regulations). The overall objective of transposition is to ensure that the UK's anti-money laundering and counter terrorist financing regime is kept up to date, is effective and proportionate. The original consultation document noted that elements of 4MLD were reopened following the terrorist attacks in Europe and the leak of the 'Panama papers'. These negotiations are still ongoing. The government intends to transpose 4MLD in full by 26 June 2017 and will separately consult on the amended directive once it has been published in the Official Journal of the European Union and has come into force.
Article 30 of the 4MLD deals with company beneficial ownership - many of the requirements have already been enacted via the persons with significant control (PSC) regime. Details of the policy decisions relating to Article 30 will be published by the Department for Business, Energy and Industrial Strategy in a written ministerial statement in due course. This will address various issues including the scope of the requirements, and the time limits for updating the central register at Companies House on changes to PSC information (currently an annual requirement as part of the new confirmation statement process but will need to be more frequent to comply with the 4MLD).
The Regulations also set out how regulated entities should undertake customer due diligence. Part five of the Regulations (beneficial ownership information) applies to bodies corporate and trustees. It requires a UK 'body corporate" to respond to requests for certain information from "relevant persons" (including banks, lawyers, tax advisers, external accountants, estate agents, auditors etc.) within two working days where it forms part of their customer due diligence exercise. Any changes to information previously provided must also be notified within two working days. The information required includes details of that entity's beneficial owners (its PSCs).
The consultation closes on 12 April 2017.
Corporate Governance
ICSA revise guidance on terms of reference for audit committees
ICSA has published revised guidance on terms of reference for audit committees. The revisions primarily reflect the updated editions of the UK Corporate Governance Code and Financial Reporting Council's (FRC) Guidance on Audit Committees both published in April 2016.
Changes of significance include:
a new recommendation that, where possible, one member of the remuneration committee should sit on the audit committee;
expanding or amending the various duties of the committee to include:

that, where it is practical to do so, the committee first reviews any other statements requiring board approval which contain financial information; and
approval of the internal audit charter (if any) and consideration of whether an independent, third party review of internal audit processes is appropriate,

expanding on and providing greater detail in relation to the committee's role as regards recommending to the board the company's policy on the provision of non-audit services by its auditor.
McGregor-Smith Review on race in the workplace
The McGregor-Smith Review on race in the workplace and the government's response to it have been published. The review makes a number of recommendations to improve diversity, including:
listed companies and businesses with more than 50 employees should publish five-year aspirational targets and report against them annually. They should also publish a breakdown of employees by race and by pay band both on their website and in their annual report;
the Government should legislate to ensure that workforce data broken down by race and pay band is published and work with organisations such as the CBI and IoD to ensure that free, online unconscious bias training is available; and
businesses with more than 50 employees should identify a board-level sponsor for all diversity issues, including race, who should be held to account for the overall delivery of aspirational targets. To ensure this happens, Chairs, CEOs and CFOs should reference what steps they are taking to improve diversity in the annual report.
In its response, the government states that it believes that a non-legislative solution is the right approach for the time being but that it will monitor progress. It notes that companies are already required to use the strategic report to document information about their employees and social and community issues and that companies can choose to report information such as diversity of their employees as part of this. Alternatively, investors could ask for diversity information to be included or ask for it to be provided at the AGM.
Business Minister Margot James has written to the chief executives of all FTSE 350 companies calling on them to take up key recommendations from the review.
Equity Capital Markets
Announcements of regulated information to require further information from October 2017
The Financial Conduct Authority (FCA) has set out its response to proposed changes to Chapter 6 of the Disclosure Guidance and Transparency Rules (proposed in CP16/39) as well as publishing final rules. More detail on the proposals, which require the addition of certain information when disclosing regulated information, can be found in our Governance & Compliance update published at the time the consultation was launched.
The handbook changes will come into force on 1 October 2017.
UKLA guidance notes: Primary Market Bulletin No. 17
The FCA has published its 17th Primary Market Bulletin which sets out feedback received to its call for views on sponsor conflicts in CP14/21. It also contains a consultation on various changes to the UKLA Knowledge Base, including amending an existing technical note relating to shareholder obligations to notify significant holdings under DTR 5 (UKLA/TN/543.3). The consultation closes on 10 May 2017.
The FCA has also confirmed various changes to the UKLA Knowledge Base which were proposed in Primary Market Bulletin Numbers 13, 14 and 16 including the:
amendment of six procedural notes and 12 technical notes;
addition of seven new technical notes; and
deletion of three existing technical notes.
The publication also contains a link to, and guidance on, the new TR-1 form which must be used for the notification of major holdings from 30 June 2017.
Market abuse: Tesco to compensate investors for false or misleading impression
The FCA has issued a Final Notice to Tesco plc and Tesco Stores Limited requiring Tesco to pay compensation to investors who suffered loss as a result of market abuse committed by Tesco in relation to a trading update published in August 2014. This is the first time that the FCA has used its powers under the Financial Services and Markets Act 2000 to require a listed company to pay compensation for market abuse.
FCA consults on implementation of the Prospectus Regulation
The FCA has published a consultation paper which, among other things, proposes changes to the Prospectus Rules in anticipation of the updating of the current regime with the entry into force of the EU Prospectus Regulation. Of particular significance are the following proposals:
to amend the existing exemption from the requirement to publish a prospectus for a company with securities admitted to a regulated market where the annual increase of shares proposed is less than 10%, to a higher threshold of 20%. The amended exemption will also apply to securities, not just shares; and
a traded company may admit any number of shares to trading without publishing a prospectus if those shares result from the conversion or exchange of existing securities. It is proposed that a limit of 20% of a company's existing share capital be imposed.
If made, these rule changes will apply from the date the Prospectus Regulation comes into force which is likely in May or June 2017.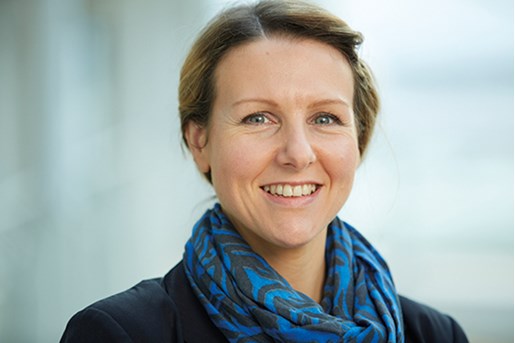 Nicky Higginbottom
Principal Knowledge Lawyer, Corporate
Leeds, UK
View profile