Included in this issue: SFO Annual Report; EU warning on failure to implement money laundering rules; UK expands sanctions reporting requirements and more...
---
General
SFO Annual Report
The Serious Fraud Office has issued its Annual Report for 2016/2017.
It is noted that the SFO:
opened 12 new criminal investigations, which increased the number of active investigations to 70;
charged 25 companies and individuals in 8 cases;
entered into two additional Deferred Prosecution Agreements (DPA), including its £497.3 million DPA with Rolls Royce Plc
achieved a net positive financial impact of £325 million over the four years covering 2013-14 to 2016-17.
Bribery and Corruption
SFO opens investigations into the Rio Tinto Group
The Serious Fraud Office is conducting an investigation into alleged corruption by the British- Australian mining giant, Rio Tinto Group, its employees and associates in respect of business done in the Republic of Guinea.
It has been reported that Rio Tinto self-reported to the SFO after it became aware of payments of £8.1 million which were unaccounted for in relation to a Simandou iron ore project in the West African country.
Money Laundering
EU warning on failure to implement money laundering rules
It is reported that the EU Justice Commissioner has written to 17 EU countries that have failed to put EU measures in place to tackle money laundering and terrorist financing, in particular those rules that require Member States to set up registers of ultimate beneficial ownership of companies.
It is the intention that these registers will be accessed by EU authorities.
The EU Justice Commissioner said that "the performance was unacceptable at a time when the EU has made the fight against illegal finance one of its top priorities in the wake of a spate of terror attacks."
The Financial Times, 23 July 2017
Government response to further call for evidence
The Government has published its response to its call for further information which sought views on the powers and mandate of the Office for Professional Body Anti-Money Laundering Supervision (OPBAS). OPBAS will be created within the FCA and responsible for "… improving coordination and consistency across the system."
In addition, it has published draft regulations to establish this body and invites views on whether these draft regulations deliver the government's intentions that OPBAS will ensure supervisors comply with the obligations under the new money laundering and counter terrorism regime. The deadline for responses is 17 August 2017.
The FCA has published a draft specialist sourcebook that sets out expectations in relation to AML supervision. The deadline for comments on this consultation is 23 October 2017.
Cyber Crime
Russian National arrested in relation to cyber crime
It is reported that, Alexander Vinnik, has been indicted by a grand jury in California for money laundering in relation to allegations that he used "the crypto currency exchange to launder more than $4 billion (£3bn) for people involved in crimes ranging from computer hacking to drug trafficking."
It is understood that this arrest is part of an operation in the US to tackle Russian cyber criminals in Europe.
Sanctions
UK expands sanctions reporting requirements
UK financial institutions are currently required to report known or suspected sanctions violations to HM Treasury. On 8 August, new regulations will come into force expanding the scope of these requirements to cover additional businesses and professions. This includes law firms, external accountants, auditors, estate agents and various other professionals.
Those subject to the requirements will commit an offence where they know or have reasonable cause to suspect that a person has committed a sanctions offence or is a person who is the subject of an asset freeze, but fail to report this to HM Treasury.
European Sanctions, 25 July 2017
Health and Safety
Lincolnshire Hospitals NHS Trust fined £1 million following patient death
United Lincolnshire Hospitals NHS Trust has been fined following the death of a patient in April 2012.
John Biggadike, a patient at Pilgrim Hospital in Boston Lincolnshire, died after falling onto an exposed metal post which was part of the standing hoist that staff were using to support him. The post was exposed due to a kneepad having been incorrectly removed.
The HSE investigation found that the trust did not have systems for training and monitoring how staff used the standing aid and unsafe practices had developed.
United Lincolnshire Hospitals NHS Trust was found guilty of breaching Section 3(1) of the Health and Safety at Work Act 1974. It was fined £1 million and ordered to repay £160,000 in costs. The trust has also been ordered to pay £3,800 to Mr Biggadike's family to cover the costs of the funeral.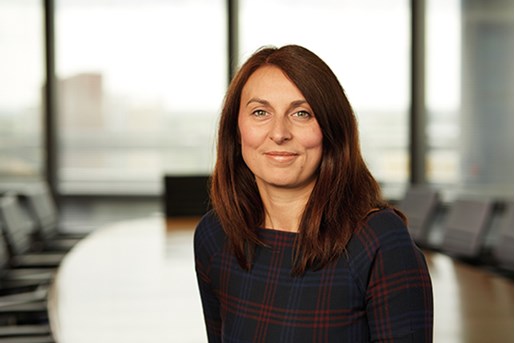 Erin Shoesmith
Partner, Health & Safety United Kingdom
View profile