Included in this issue: UK visa applications down among the wealthy as a result of money laundering rules; Takata Corporation to pay penalty of $1 billion for airbag scheme; Russia and China block UN sanctions on Syria and more...
---
Bribery and Corruption
Banker from Societe Generale SA will give testimony in secret in bribery case
It is reported that Marc El Asmar, a Societe Generale SA executive, will be allowed to give his evidence in a Libyan bribery lawsuit in secret, to avoid self-incrimination in a separate U.S. criminal probe.
The Libyan Investment Authority is suing Societe Generale SA as a result of investment deals worth billions of dollars which it alleges were affected by bribery of Libyan officials. At the same time as the lawsuit in London, the US Department of Justice is running its own investigation. According to his lawyer, El Asmar is likely to be included in the U.S. criminal probe.
Former US government attorney accused of attempting to sell whistle-blower lawsuit
It is reported that Jeffrey Wertkin, a former lawyer for the US Department of Justice, has been accused by prosecutors of attempting to sell a whistle-blower's lawsuit against a Silicon Valley company.
The Department of Justice is often willing to pay potential whistle-blowers for information on companies breaching government rules. These lawsuits are then carried out in secret and have been successful in recovering $24 billion for the US government over eight years. The FBI are now investigating whether Wertkin got the lawsuit whilst working inside the Department of Justice and if he sold other secrets whilst working there. Wertkin has subsequently been fired by the law firm he was working for, Akin Gump Strauss Hauer & Feld LLP.
Money Laundering
UK visa applications down among the wealthy as a result of money laundering rules
According to Duncan Hames, policy director at Transparency International UK, new money laundering checks brought in by the UK government in 2014 for those applying for investor visas have resulted in a dramatic fall in applications.
The government also doubled the investment needed to £2 million in order to apply for the visa, but Hames claimed the money laundering checks were more important in explaining the drop. Only 215 people were granted an investor visa for the UK in 2016.
Manulife Bank of Canada revealed as bank fined for money laundering failings
Canadian national broadcaster, CBC News has unveiled Manulife as the bank fined $1.15 million last year by the nation's financial crime watchdog agency. The Financial Transactions and Reports Analysis Centre of Canada (FINTRAC) originally withheld the name of the bank, which became the first to be fined for breaches of the country's expanded money laundering rules.
Manulife failed to report 1,174 international electronic money transfers, 45 cash transactions involving at least $10,000 each, and one suspicious transaction. The bank has blamed these failings on "administrative lapses" and misinterpretation of the rules. FINTRAC has been criticised for originally keeping Manulife's identity secret.
Fraud
Takata Corporation to pay penalty of $1 billion for airbag scheme
Japanese supplier of automotive safety-related equipment, Takata Corporation, has pleaded guilty to one count of wire fraud in connection with a scheme involving sales of defective airbag inflators. According to US prosecutors, Takata "lied to its customers about the safety and reliability of its ammonium nitrate-based airbag inflators". Airbags were placed into vehicles which did not meet the required specifications, and Takata was complicit in this for at least 10 years.
The plea agreement will see Takata pay a total criminal penalty of $1 billion, made up of $975 million in restitution and a $25 million fine.
Ex-Barclays traders accused of putting profit before honesty in UK Libor case
Former Barclays traders Stylianos Contogoulas and Ryan Reich are currently standing trial in London for conspiring to rig global interest rates through Libor. Prosecuting on behalf of the Serious Fraud Office, Emma Deacon accused the men of viewing profit as a "singular goal", with honesty and integrity "entirely expendable".
The men are accused of conspiring with Libor submitters to try to nudge the dollar benchmark rates in order to strengthen their trading positions. Peter Johnson and Jonathan Mathew, former Libor submitters, have already been convicted of conspiracy to defraud through this process in a separate trial.
Cyber Crime
Arrest made in London airport of suspect wanted in connection with cyber-attack on Deutsche Telekom
It is reported that the National Crime Agency has detained a 29-year-old British man in connection with a cyber-attack which affected users trying to access Deutsche Telekom's internet service. The attack infected nearly 1 million routers in late November, disrupting services to 900,000 people.
According to German federal police, the man arrested had been active in offering access to the Deutsche Telekom network on the darknet. The man is potentially facing extradition to Germany to stand trial for offences that could result in 10 years in prison.
US Senate Democrat Dick Durbin wants independent commission to investigate Russia links
It is reported that Democrat Minority Whip Dick Durbin has called for an independent commission and special prosecutor to investigate Russian interference in the U.S. election, because he fears a cover-up.
Durbin had been on a trip to Ukraine and other European countries, and reported that U.S. allies were worried about Russia's growing boldness on the world stage. Although he claimed he was not aware personally of any direct contact between the Trump campaign and the Russian government, he questioned how some of the leaks during the election could have been "so conveniently timed" without the cyber-attacks being coordinated.
Sanctions
Russia and China block UN sanctions on Syria
A bid by Western powers to impose sanctions on Syria over accusations of chemical weapon usage has been vetoed by Russia and China. Russian President Vladimir Putin described the step as "totally inappropriate", and suggested that it would derail peace talks between the Syrian parties involved in conflict.
The sanctions resolution was advanced in the wake of an investigation by the UN and the Organisation for the Prohibition of Chemical Weapons (OPCW). The Chinese delegate stated that it was still too early to levy sanctions on Syria, as international investigation is still ongoing.
The disagreement between the Western powers and Russia and China is one of the first confrontations between Russia and the US since President Trump's election.
EU expands sanctions against North Korea to reflect UN Security Council resolution
The Council of the European Union has imposed further restrictive measures against the Democratic People's Republic of Korea in order to transpose measures imposed by United Nations Security Council resolution 2321.
Among other restrictions, rules are now in place over transactions in coal, iron and iron ore from the DPRK, and imports of copper, nickel, silver, zinc and statutes are banned. Other nations also cannot export new helicopters or vessels to the DPRK.
It is reported that the restrictive measures have been designed to "avoid adverse humanitarian consequences for the country's civilian population", with exemptions in place "for livelihood and humanitarian purposes".
European Council, 27 February 2017
Financial Regulation
US Securities and Exchange Commission (SEC) releases guidance update and investor bulletin on robo-advisers
The SEC has published information and guidance for investors and the financial services industry on the use of robo-advisers. Robo-advisers are registered investment advisers that use computer algorithms to supply investment advice with minimal human interaction.
The guidance document produced by the SEC aims to assist investment advisers on meeting disclosure, suitability and compliance requirements. The Investor Bulletin provides individual investors with information to help them make informed decisions when using robo-advisers.
According to SEC Acting Chairman Michael Piwowar, the documents aim to help investor advisers make use of the opportunities technology presents, while at the same time protecting investors.
FCA publishes policy statement on changes to rules on delaying disclosure of inside information
The FCA has published a policy statement drawing together feedback received from its consultation about DTR 2.5, which seeks to amend the FCA Handbook to ensure that it complies with ESMA's guidelines on delay in the disclosure of insider information.
Environmental
Waste company to pay £505,000 for pollution at Cornwall's largest landfill
The waste company, Suez Recycling and Recovery UK Limited, has been fined £180,000 and ordered to pay £325,000 costs after pleading guilty to 6 offences under the Environmental Permitting (England and Wales) Regulations 2010. The costs awarded reflected the four year investigation of the case.
Health and Safety
DFS Trading Limited fined £1m after safety failings resulted in worker's head injuries
Furniture company DFS have been fined after a worker was injured as he was unloading furniture frames. The worker was struck by a furniture arm which fell from an unstable load. He was knocked unconscious and suffered serious neck and head injuries.
DFS Trading Limited pleaded guilty to breaching sections 3 of the Managing Health and Safety at Work Regulations and section 2 (1) of the Health and Safety at Work Act 1974 and were fined £1million plus costs of £15,099.
Well fall injury leads to fine for estate agents
An estate agents have been fined after a member of the public fell 30ft down a well when viewing a property.
During the house viewing, the member of the public stepped on a wooden board which was covering a well. The board gave way and she fell into the well and was submerged by water. She suffered head injuries and has also been left with post-traumatic stress disorder. The estate agency conducting the viewing were aware of the well and had previously inspected the board.
Strakers (Holdings) Limited pleaded guilty to breaching section 3 (1) of the Health and Safety at Work Act 1974 and were fined £200,000 plus costs of £2,474.
Operators of stately home sentenced for butler death
Burley House in Stamford has been fined after a butler working at the house was killed when he was struck by a luggage lift.
The butler was attempting to free an item of luggage which had become jammed. The lift descended on him trapping him between the lift cage and the bannister of the stairwell in which the lift was situated.
Burghley House Preservation Trust Limited pleaded guilty to a breach of Section 2 (1) of the Health and Safety at Work etc. Act 1974 and were fined £266,000 plus costs of £16,863.
Balfour Beatty fined after flooring at house-building development gives way
Balfour Beatty Regional Construction Limited have been fined after a worker was injured when a floor gave way on a site in Sheffield which they were running. The worker was on the first floor of the new build property when one side of the floor gave way, he fell 2.4m and suffered fractures to his foot.
Balfour Beatty Regional Construction Limited pleaded guilty to breaching Regulation 28 (1) of the Construction (Design and Management) Regulations 2007 and were fined £230,000 plus costs of £11,915.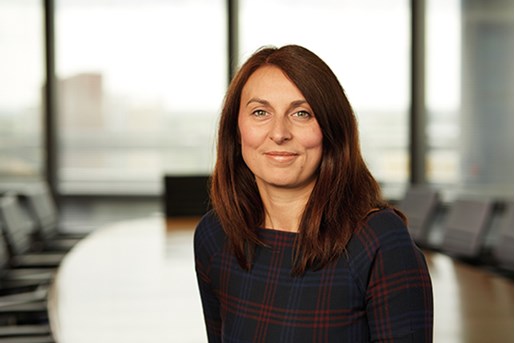 Erin Shoesmith
Partner, Health & Safety United Kingdom
View profile