Included in this issue: Samsung heir jailed in corruption scandal; Cifas report shows instances of identity theft continue to rise; US imposes sanctions on Chinese and Russian firms over North Korea and more...
---
Bribery and Corruption
Samsung heir jailed in corruption scandal
Lee Jae-yong was convicted of bribery in relation to a corruption scandal involving South Korea's former president, Park Geun-hye.
Mr Jae-yong was sentenced to five years in prison in respect of the scandal which found that he gave donations of 41 billion won (£29 million) to a foundation operated by a friend of President Park in exchange for political favours.
Financial Reporting Council consults on additional disclosures
On 15 August 2017, the FRC published a consultation on amending guidelines that were issued in 2014 that stipulate what ought to be contained in the narrative of a company's annual report.
The FRC wants companies to give extra details on a number of issues, including anti-corruption and anti-bribery matters.
The consultation period ends on 24 October 2017.
The Financial Reporting Council, 15 August 2017
Fraud
Cifas report shows instances of identity theft continue to rise
Cifas, a not-for-profit fraud prevention group, has reported that identity theft in the first six months of 2017 had increased by 5%, with a total of 89,000 cases being reported. The identity fraud reported take place almost entirely online.
Businesses and consumers have been encouraged to consider educating themselves on good cyber security behaviour and to be mindful of the techniques being used by fraudsters.
Money Laundering
UAE ambassador threatens further sanctions against Qatar
It is reported that the Gulf States are contemplating further economic sanctions against Qatar. The United Arab Emirates' ambassador to Moscow delivered a warning commenting that: "If Qatar was not willing to accept the demands, it is a case of 'Goodbye Qatar' we do not need you in our tent anymore."
The UAE, Saudi Arabia, Egypt and Bahrain have imposed an economic and diplomatic embargo on Qatar, claiming that Qatar's ruling family has been "harbouring terrorists and funding extremism for years."
Cyber Crime
WannaCry money laundering attempt
Authorities have frozen Bitcoin wallet accounts used by the hackers responsible for the WannaCry ransomware attack in May and which held money paid by victims of the attack.
Hackers behind the attack that infected more than 230,000 computers in over 150 countries attempted to move the money received as a result of the attack to a virtual currency more anonymous than Bitcoin, Monero, in an attempted to maintain anonymity.
The platform used to transfer this money, ShapeShift, however, quickly blacklisted the addresses associated with WannaCry, thereby thwarting attempts to launder the money.
Financial Regulation
Hedge Fund Adviser Charged for Inadequate Controls to Prevent Insider Trading
A US firm, Deerfield Management Company LP, will pay $4.6 million to settle allegations that it failed to "establish, maintain and enforce policies and procedures to prevent the misuse of inside information".
Deerfield neither confirmed nor denied the findings by the Securities and Exchange Commission, but consented to the SEC's order that Deerfoe used political intelligence firms to obtain information related to the health care sector, upon which information it would make investments in that sector. It is estimated that Deerfield received around $714,110 in relation to the trades it made based on such information.
SEC Uncovers Wide-Reaching Insider Trading Scheme
The SEC has charged seven people for making trades based on confidential information about forthcoming mergers and acquisitions. A former IT employee was at the heart of the insider dealing, using his access to confidential information when working at a large bank to tip off four individuals who subsequently made trades.
The behaviour was discovered by the SEC Market Abuse Unit's Analysis and Detection Center, which detected the improbably successful trading patterns of the investors.
Jina L. Choi, Director of the SEC's San Francisco Regional Office, said. "IT employees are often entrusted with broad access to incredibly valuable, non-public information and have a duty to safeguard that information."
Sanctions
US imposes sanctions on Chinese and Russian firms over North Korea
The US has implemented sanctions on six individuals and ten companies in Russia and China, who are alleged to have assisted North Korea's nuclear weapons programme.
China responded to the imposition of the sanctions, demanding that the US "immediately correct its mistake".
Environment
Worcestershire man sentenced for waste offences
During early 2015, the Environment Agency received a report that gypsum waste was being stored outside a building on a site in Worcestershire. The conditions of the environmental permit in place stipulated that waste must be stored within the building, to avoid any risk to the environment.
Investigations established that Mark Smyth had abandoned the site, leaving 29 tonnes of gypsum plasterboard outside the building and in excess of 5,000 tonnes inside the building. The Environment Agency served a formal enforcement notice which Mr Smyth ignored.
Mr Smyth was sentenced to 12 months imprisonment suspended for 18 months, with 200 hours unpaid work following a prosecution brought by the Environment Agency at Worcester Crown Court. He was also ordered to pay £10,000 compensation to the landowner and disqualified from acting as a company director for 7 years. Mr Smyth, who was the sole director of Arrow Gypsum Recycling Ltd, pleaded guilty to breaching the company's environmental permit condition and was found guilty of failing to comply with an enforcement notice served by the Environment Agency.
Health and Safety
Director and company convicted for asbestos breaches
An asbestos removal company and its director have been sentenced following an incident in which asbestos materials were removed in an unsafe manner during demolition works on a project in 2013. Sarum Asbestos Limited had been contracted to conduct an asbestos survey and arrange for the removal of any material before work to demolish buildings on the site began.
An employee of the construction company carrying out the demolition work reported a concern to the Health and Safety Executive regarding the asbestos work and the HSE launched an investigation. Sarum Asbestos Limited pleaded guilty to six charges including breaches of Section 2 and 3 of the Health and Safety at Work Act 1974. It also pleaded guilty to breaches in relation to work it had carried out at other sites. The company was fined £100,000 plus costs of £31,000.
Director Jeremy Uphill also pleaded guilty to the same six charges and was sentenced to six months imprisonment suspended for two years.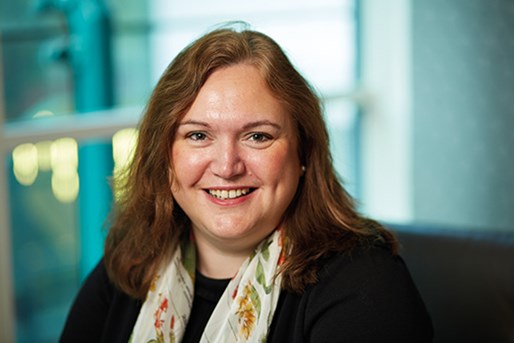 Nichola Peters
Partner, Head of Global Investigations/Inquiries
London
View profile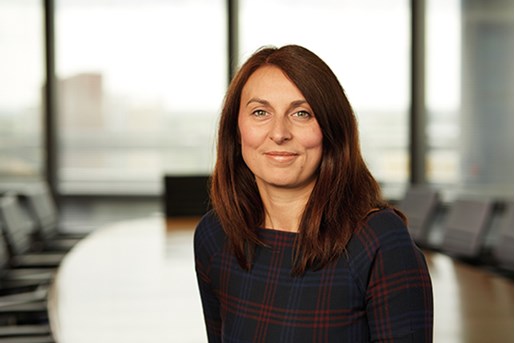 Erin Shoesmith
Partner, Health & Safety United Kingdom
View profile