Included in this issue: Conservative manifesto announces that the SFO will disappear if Theresa May is re-elected; Brazil's ex-President questioned over corruption; $5.9 million settlement agreement reached in Russian money-laundering claim and more...
---
General
Conservative manifesto announces that the SFO will disappear if Theresa May is re-elected
The Conservative Party Manifesto, which was released on Thursday 18 May, announced that if the Conservatives win the General Election then they plan to merge the Serious Fraud Office (SFO) into the National Crime Agency (NCA).
The proposal has been criticised by lawyers who do not think that the NCA has the capabilities to investigate serious and complex fraud.
Critics claim that this decision has come at a time when the SFO has had some notable recent successes and they further observe that scrapping the SFO will damage the work done to tackle serious fraud and bribery in the U.K.
The Conservative Party Manifesto said that merging the SFO into the NCA would allow for intelligence sharing and improve "the investigation of serious fraud, money laundering and financial crime."
Bribery and Corruption
Brazil's ex-President questioned over corruption
Brazil's ex-President, Luiz Inacio Lula da Silva has been questioned in court over allegations of corruption.
The former President was examined by Brazil's top anti-corruption judge in relation to claims linked to the wider Car Wash Scandal linked to state-owned oil company, Petrobas.
In particular, it is claimed that Mr Silva received a flat as a bribe. He is also accused of money laundering, influence peddling and obstruction of justice.
Mr Silva has denied the allegations.
SFO investigates Petrofac
On 12 May, the SFO confirmed that it is investigating Petrofac PLC for suspected bribery, corruption and money laundering.
The investigation is reported to be linked to ongoing investigations into Unaoil.
Money Laundering
$5.9 million settlement agreement reached in Russian money-laundering claim
On 12 May 2017, the Acting United States Attorney for the Southern District of New York, announced that the United States has reached a $5.9 million settlement agreement with real estate corporations who are linked to Russian money- laundering allegations.
The US Government alleged that the defendants had been involved in a scheme which had laundered proceeds from a $230 million Russian tax refund fraud scheme. The Government alleges that $582,000 of proceeds could be directly traced to New York real estate.
One of the defendants, Prevezon Holdings Ltd, agreed to pay the settlement to stop proceedings against all of the defendants. The settlement offer, of $5.9 million, is three times the value of the sums which the Government alleged could be directly traced from the Russian treasury fraud to the Defendants. The settlement agreement is still subject to court approval.
Fraud
SEC accuses ex traders of fraud
On 15 May 2017, two ex-traders from Nomura Securities International Inc were charged by the US Securities and Exchange Commission (SEC) in relation to allegations that they fraudulent overcharging customers in trades relating to residential mortgage backed securities (RMBS).
The SEC claim that Mr Im and Mr Chan's fraudulent actions resulted in increased profits for the commercial mortgage-backed securities desk at Nomura and the pair gained higher bonuses as a result.
The SEC has stated that Mr Chan has agreed to pay $213,723 in disgorgement, interest and penalties and has agreed to be barred from the securities industry with the right to appeal for readmission after three years. Mr Im has not agreed to pay and the case against him continues.
Cyber Crime
The NCA is investigating cyber-attack which has affected more than 150 countries
On Friday 12 May 2017, cyber-criminals identified and used a vulnerability in software to attack over 200,000 computers.
The NCA is investigating the global cyber-attack from the 'WCry' or 'WannaDecrypt0r' ransom ware which has affected more than 150 countries.
The NCA states that their advice remains the same and that individuals and businesses should continue to make sure that security software patches are up-to-date, avoid opening unknown email attachments or clicking on links in spam emails
National Crime Agency, 15 May 2017
Health and Safety
Steel manufacturing company fined after worker suffers injuries to hand
A steel manufacturing company has been fined £200,000 after a worker suffered serious injuries to his hand.
The worker was removing left over steel from a machine called the Koch Straightener when he trapped his hand between the rotating rollers inside the machine.
He suffered serious crush injuries and lost the top of his right index finger.
Rom Ltd pleaded guilty to breaching Regulation 11 of the Provision and Use of Work Equipment Regulations 1998 and was fined £200,000 with costs of £17,200.63.
Salad growing company fined after employee was seriously injured by a chainsaw
Salad growing company, Growing Green Limited, has been fined after an employee was seriously injured by a chainsaw.
The employee was felling trees with a colleague at a nursery in Brentwood when the incident occurred. One employee was holding and supporting branches while the other was cutting through the braches. The arm of the employee holding the branches came into contact with the chainsaw and he suffered deep lacerations and nerve damage to his arm.
Growing Green Ltd pleaded guilty to a breach of Section 2 of the Health and Safety at Work etc. Act 1974 and was fined £120,000 including a victim surcharge of £120 and costs of £1864.35.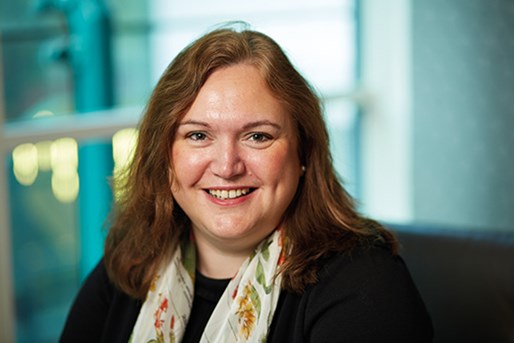 Nichola Peters
Partner, Head of Global Investigations/Inquiries
London
View profile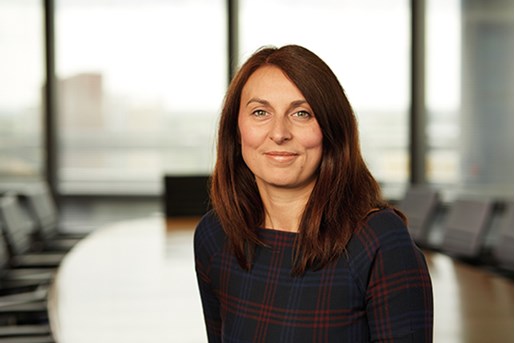 Erin Shoesmith
Partner, Health & Safety United Kingdom
View profile