Included in this issue: National Crime Agency clamp down on modern slavery; Commonwealth Bank CEO to leave by July 2018; New analysis shows that up to a third of privately rented homes do not meet the national decent homes standard and more...
---
General
National Crime Agency clamp down on modern slavery
On 10 August 2017, the NCA released figures showing that there are currently more than 300 live police operations targeting modern slavery and human trafficking nationally.
Operation Aidant led by the NCA through May and June, is an operational activity focusing on labour and sexual exploitation and has led to 111 arrests in the UK and some 130 people being encountered who may be considered as victims. Will Kerr, the NCA's Director of Vulnerabilities stated, "…The intelligence we are gaining is showing that there are likely to be far more victims out there, and the numbers of victims in the UK has been underestimated."
Money Laundering
Denmark's two largest banks, Danske Bank and Nordea investigated for money laundering
The chief risk officer at Nordea Bank has stated that it received a visit from the Danish Public Prosecutor for Serious Economic and International Crime announcing the beginning of a formal investigation. According to Berlingske, a Danish newspaper, the alleged money laundering involves Danske Bank and the movement of billions of Danish krona in suspicious transactions between 2011 and 2014. Nearly DKK 7 billion is said to have been distributed over approximately 1,500 transactions.
The commencement of the investigation follows an admission in March by the chief counsel of Danske Bank who admitted inadequate controls relating to the matter.
Commonwealth Bank CEO to leave by July 2018
The Commonwealth Bank of Australia has announced that its CEO, Ian Narev, will leave the bank by 1 July 2018. Narev's departure follows allegations launched by the Australian Transaction Reports and Analysis Centre that the Bank had made "serious and systemic" violations of laws aimed at combating terrorism funding and crime syndicates. It is claimed that the bank's systems were used by drug dealers and other criminal gangs to launder money. The bank has blamed a software coding problem for the breaches.
Fraud
Former footballer awaits trial after SFO investigation
Mark Aizlewood, former Welsh footballer, has been charged with two counts of conspiracy to commit fraud by false representation.
Aizlewood will be appearing as one of six defendants charged with offences ranging from conspiracy to commit fraud by false representation, to fraud and using a false instrument. The three-month trial relates to Luis Michael Training Ltd, a provider that is alleged to have claimed payments from FE colleges for training that did not take place.
The other defendants include, Christopher Martin, 53, from Newbury, Keith Williams, 45, from Anglesey, Paul Sugrue, 56, from Cardiff, Steven Gooding, 53, from Bridgwater, and Jack Harper, 30, from Southport.
The SFO, represented by Alexandra Healy QC and Timothy Godfrey are prosecuting this matter.
Health and Safety
New analysis shows that up to a third of privately rented homes do not meet the national decent homes standard
A new analysis has shown that millions of tenants are living in private rented homes that contain dangerous safety hazards and have been deemed unfit for habitation under government standards.
29% of privately rented homes fail to meet the national decent homes standard, meaning they either contain safety hazards or do not have acceptable kitchen and bathroom facilities or adequate heating. 1.4 million households are living in accommodation deemed to be unsafe or unsuitable, almost 20,000 more than in 2013. This is due to the far fewer legal obligations on private landlords to act if their homes are deemed to be substandard, with private landlords being more than twice as likely as social landlords to be renting out a property containing a serious safety hazard.
Tata Steel UK Limited fined £1 million for toxic exposure
In June 2011, Tata Steel released a large quantity of Benzole at its site in Scunthorpe. The release caused a large flammable vapour cloud which exposed five workers to the risk of serious injury or death had the cloud ignited. Two of the workers suffered breathing difficulties and were sent to hospital but discharged the next day.
Tata Steel UK Limited pleaded guilty to breaching Section 2 (1) and 3 (1) of the Health and Safety at Work etc. Act 1974 and was fined £930,000 plus costs of £70,000.
Environmental
South West Water to pay £142,524 for Devon and Cornwall breaches
South West Water breached permit conditions at two of its sewage treatment plants at Denbury in Devon and Praze an Beeble near Camborne in Cornwall when it allowed inadequately treated effluent to enter nearby watercourses. Strict limits are set on effluent discharged from sewage treatment works to ensure they do not adversely affect receiving watercourses. It is the responsibility of the site operator to ensure a treatment works operates in accordance with its permit and they must carry out regular maintenance and repairs.
South West Water pleaded guilty to three charges of breaching Regulation 38(2) of the Environmental Permitting (England and Wales) Regulations 2010.
Fines issued after waste illegally used for flood defence
A waste company, one of its directors and a tenant farmer were convicted of illegally depositing waste on protected land in an Essex village have been ordered to pay a total of £19,430. Chelmsford Magistrates' Court heard that 3,920 tonnes of inert waste was deposited on land at Little Hayes Farm, Stow Maries, breaching a waste exemption. The site where the deposit occurred is within an environmentally sensitive area which benefits from protection as a Site of Special Scientific Interest (SSSI), a Special Protection Area, a Special Area of Conservation and RAMSAR site.
The Court heard that the site did not comply with the U1 exemption which only allows 1,000 tonnes of soil and stones to be used for construction purposes. Almost 4 times this amount was deposited onto the land between 15 April and 8 May 2015, before the activity was stopped by Natural England and the Environment Agency.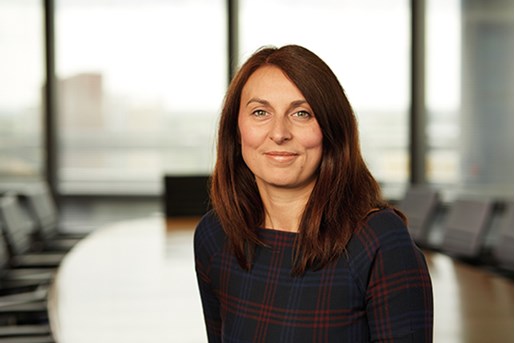 Erin Shoesmith
Partner, Health & Safety United Kingdom
View profile