Included in this issue: Serious Fraud Office (SFO) confirms investigation of British American Tobacco plc, FCA publishes report on new technologies and anti-money laundering compliance and more...
---
General
Civil engagement plan published by Surveillance Camera Commissioner
On 28 July 2017, the Surveillance Camera Commissioner, as part of the National Surveillance Camera Strategy for England and Wales, published a civil engagement plan.
The plan aims to raise awareness about the use of surveillance camera systems and associated technologies such as automatic facial recognition. The plan looks to ensure that citizens have free access to information about how CCTV works, that they understand their rights in relation to the operation of CCTV and that they understand how CCTV is used.
Bribery and Corruption
Serious Fraud Office (SFO) confirms investigation of British American Tobacco plc
The SFO confirmed, on 1 August 2017, that it is investigating British American Tobacco plc (BAT), its subsidiaries, and associated persons, for suspicions of corruption in the conduct of business. The SFO is investigating allegations that BAT paid bribes to politicians and civil servant in East Africa, an allegation which was first made in a BBC Panorama programme in 2015.
BAT has announced its intentions to cooperate fully with this formal investigation.
SFO expects decisions on GSK and Rolls-Royce cases next year
The Director of the SFO, David Green CB QC, has stated that he anticipates charging decisions during 2018 on the SFO's ongoing investigations into GSK and on the individuals related to the Rolls-Royce case. David Green stated that he hoped that these charging decisions would be made before he steps down as the Director of the SFO in April 2018.
Samsung heir could face 12 years in jail for bribery
Samsung's vice president Jay Y. Lee has denied any wrong doing after being accused of bribing the former vice president of South Korea, Park Geun-hye.
Mr Lee could face up to twelve years in prison over his role in a corruption scandal that forced South Korea's president out of office.
It is alleged that $38 million was offered to four foundations as bribes. The foundations were run by Park's close friend Choi Soon-sil to support the then President Park's policy initiative. Samsung are also accused of paying millions to Choi to fund her daughter's equestrian training in Germany. The bribes were alleged to have been paid to obtain government support of a $8 billion merger of two Samsung affiliates in 2015.
Former Government Contractor fined $15,000 and sentenced to 60 months imprisonment for role in bribery conspiracy
The Department of Justice has sentenced a former government contractor to 60 months in prison for his involvement in a nearly $3 million bribery conspiracy that spanned over 15 years.
Mr Allen pleaded guilty to conspiracy to commit bribery and on top of his prison sentence will have to pay a fine of $15,000. Mr Allen is the former owner of a government contracting company which serviced the Military Sealift Command (MSC).
Money Laundering
CBA accused of 50,000 breaches of money laundering
The Commonwealth Bank of Australia (CBA) has been accused by Australia's financial intelligence agency of committing over 50,000 breaches of anti-money laundering and counter terrorism laws. The case relates to the use of intelligent deposit machines which allow customers to anonymously deposit cash. It is alleged that the machines were used by four money laundering syndicates to deposit and transfer cash.
AUSTRAC have alleged that the CBA failed to report $77million of suspicious transactions.
FCA publishes report on new technologies and anti-money laundering compliance
In early 2017, the FCA commissioned a survey and report on emerging technologies to research how technology advances could enhance financial firms' work to detect and prevent money laundering and make the UK a hostile environment for criminals' money.
After 3 months of research, what is clear is that new and emerging technologies have a real potential to transform AML compliance by both reducing cost and to prevent money laundering itself. However, the report, which was published by the FCA on 2 August 2017, also highlighted that there are potentially substantial barriers to widespread use of these technologies. Whilst these technologies have been tried and proven successful in regulated firms, there is some scepticism about their capabilities in larger financial services firms.
A copy of the report can be read here.
Fraud
Israel's Prime Minister, Netanyahu, named suspect in fraud investigation
Benjamin Netanyahu, the Israeli Prime Minister, has been named as a suspect in two investigations with the former chief of staff, Ari Harow, signing a deal to testify against the Prime Minister regarding allegations of " fraud, breach of trust and bribes".
Netanyahu and his office have denied all allegations and dismissed them as politically motivated accusations in an attempt to push him out of office.
Whistle-blower award of more than $1.7 million announced by SEC
On 27 July 2017, the Securities and Exchange Commission (SEC) announced that it had given a whistle-blower an award of more than $1.7 million to a company insider who had provided the SEC with important information to help stop a fraud which the SEC might not otherwise have been able to discover. The SEC reported that millions of dollars were returned to investors as a result of the resulting investigation and enforcement action.
So far, the SEC has awarded approximately $158 million to 46 whistle-blowers who have voluntarily provided information which has subsequently resulted in successful enforcement action. The SEC protects the identity of whistle-blowers and does not disclose information that might directly or indirectly affect the whistle-blower's confidentiality.
SEC charges former brokers for fraudulently targeting federal retirees
The SEC announced, on 31 July 2017, that it had charged 4 former brokers with fraudulently inducing federal employees to roll over holdings from their federal Thrift Savings Plan (TSP) retirement accounts into higher-fee, variable annuity products.
The brokers, who together earned approximately $1.7 million through their allegedly fraudulent behaviour, have been charged with violating and aiding and abetting violations of some or all of the provisions of section 17(a) of the Securities Act 1933 and section 10(b) of the Securities Act of 1934. The SEC is seeking disgorgement of ill-gotten gains plus interest, penalties and permanent injunctions.
Fraud boss and associate ordered to pay £355,000 in property fraud
After exposing a multi-million pound property fraud, the National Crime Agency (NCA) has ordered that Aqeel Khan and Ajib Khan give up cash and assets worth £355,000. Aqeel Khan is currently serving a six-year prison sentence for leading a fraud campaign against financial services firms and using the proceeds to buy properties in Bradford.
The confiscation order was made against cash and assets and will be paid to victims. Should Aqeel Khan not pay within 3 months of the order he faces a two year prison sentence and will still be liable to pay the money on release.
Cyber Crime
WannaCry 'hero' Marcus Hutchins granted bail as he denies spreading Kronos malware
The 23 year old security researcher who help stop May's WannaCry virus which hit the NHS and companies across the globe was granted $30,000 bail.
Mr Hutchins has denied all six charges of creating and distributing the Kronos malware, which harvest bank details from unsuspecting victims, despite claims from US prosecutors that he had previously admitted to the charges.
Consultation on new fines for essential service operators with poor cyber security
With the aim of making the UK "the safest place in the world to live and be online", plans are being considered to impose significant fines on organisations who have not fully implemented effective cyber security measures. The plans are part of the government's consultation to determine how to implement the Network and Information Systems Directive from May 2018. The measures target UK operators in electricity, transport, water, energy, transport, health and digital infrastructure
The fines, which could be as much as £17 million, would be a last resort for operators that have failed to assess the risks adequately. They are not proposed to apply to those have "assessed the risks adequately, taken appropriate security measures, and engaged with competent authorities but still suffered an attack".
Department for Digital, Culture, Media & Sport, 8 August 2017
Sanctions
President Trump signs new US sanctions package into law
The United States has adopted extensive new sanctions legislation in respect of Iran, North Korea and Russia. The measures were signed into law by President Trump, who expressed his reluctance as to the scope and form of the legislation and in particular, new powers that effectively allow Congress to supervise and veto Russian sanctions decisions taken by the White House.
The new measures have potentially wide effects on both US and non-US companies, especially for those in the energy sector carrying out business activities in Russia or involved in oil and gas projects with Russian counterparties.
Response to public consultation on post-Brexit sanctions regime
The UK government published its response to the public consultation on post-Brexit sanctions. This provides an indication of the government's approach to a new Sanctions Bill being drafted to ensure the UK has the necessary legal powers to implement sanctions after Brexit. The Bill will allow the UK to comply with its existing international obligations and provide greater flexibility in choosing when and how to introduce new unilateral measures.
The government's proposals make it clear that the Bill is also intended to address issues of domestic terrorism and is likely to include a new provision whereby the government may apply sanctions measures such as an asset freeze where there are reasonable grounds to suspect that a person is involved in terrorist activity and if sanctions are deemed to be an appropriate action. Currently, the government may only take such steps when applying a slightly higher burden of proof, namely where there is a reasonable belief that the person is involved in terrorism and where the measures are necessary to protect the public.
Foreign office minister welcomes tougher sanctions on North Korea
New measures will be introduced against North Korea, with restrictions to its access to the international financial system, capping the number of overseas workers, as well as banning its exports of coal, iron, seafood and lead after all member of the UN's Security Council agreed on the sanctions.
The Foreign Office Minister of State for the Commonwealth and the UN said:
"This resolution will cut resources that North Korea is abusing to fund its reckless and illegal pursuit of nuclear and ballistic missile programmes."
Tax
Netherlands and UK are biggest channels for corporate tax avoidance
Every year multinationals avoid paying £38bn-£158bn in taxes in the EU alone, using havens such as the Cayman Islands.
The Netherlands and UK collectively are a channel for almost 40% of corporate investments into tax havens, with research by the University of Amsterdam showing the Netherlands to be way ahead of the rest of the world as the country is a conduit for 23% of corporate investments that end up in a tax haven.
Health and Safety
Company fined £200,000 following fatal fall from height
Fruehauf Limited has been fined after a worker died following a fall from a cherry picker.
The worker fell while climbing from the basket of the cherry picker onto an overhead crane. The HSE investigation found that the company did not have a safe system of work in place and or have the appropriate arrangements for reviewing, monitoring or risk assessing maintenance tasks.
Fruehauf Limited pleaded guilty to breaching Regulation 2(1) of the Health and Safety at Work etc Act 1974, and Regulations 3(1) and 5(1) of the Management of Health and Safety at Work Regulations 1999. It was fined £200,000 plus £5,622 in costs.
£100,000 fine for food manufacturer following fall from height
Fishgate Limited have been fined after an employee fell six metres from a fork lift truck.
The employee was carrying out paint work the guttering and drainpipes of a factory when the incident occurred. He was being raised by a forklift truck driver in an unsecured tote box when he fell six metres suffering a dislocated arm, cracked pelvis, broken foot and shattered leg.
Fishgate Limited was found guilty of breaching Section 2(1) of the Health and Safety at Work etc. Act 1974 and fined £100,000 plus costs of £19,032.63.
Air transport firm fined £250,000 after worker left with brain injury
Signature Flight Support London Luton Ltd have been fined £250,000 following an incident in which an employee was crushed in a hanger door.
The employee was opening the hanger doors to move aircraft inside but became trapped causing crushing injuries leaving her with severe brain damage.
Signature Flight Support London Luton Ltd pleaded guilty to breaching Section 2 of the Health and Safety at Work etc. Act 1974 and was fined £250,000 plus costs of £19,483.50.
Three companies working for Crossrail fined £1 million following death of worker
Renè Tkáčik died following an incident in March 2014 after he was crushed by wet concrete. He was working as part of a team who were enlarging a tunnel which involved spraying liquid concrete on the tunnel walls. During this process the roof collapsed fatally crushing Mr Tkáčik. In January 2015, in two separate incidents, two other men were injured within six days of each other. Ian Hughes was struck by a tipper truck which crushed his leg leaving him with severe fractures and Alex Vizitiu was hit by concrete debris and pressurised water from a high pressure mixer which left him with head, hip and finger injuries.
Bam Ferrovial Kier, a joint venture contractors comprising of BAM Nuttall, Ferrovial Agroman (UK) and Kier Infrastructure and Overseas, pleaded guilty to three offences.
In relation to the death of Renè Tkáčik, Bam Ferrovial Kier pleaded guilty to breaching Regulation 10(2) of the Work at Height Regulations 2005. It was fined £300,000 in relation to this offence. BFK pleaded guilty to two separate breaches of Section 22 (1a) of the Construction (Design and Management) Regulations 2007, relating to the two incidents in January 2015. The joint venture was fined £600,000 for the incident involving Ian Hughes on 16 January, and £165,000 for the incident relating to Alex Vizitiu on 22 January.
The total fine was £1,065,000 plus costs of £42,337.28.
Three companies fined over £1 million for asbestos incident
Balfour Beatty Regional Construction Limited, NPS London Limited and Squibb Group Limited have been fined more than £1 million after workers were exposed to asbestos during a refurbishment of a school.
A worker removed part of a suspended ceiling and identified suspect asbestos containing materials. Asbestos fibres were then found in numerous areas throughout the school.
London Borough of Waltham Forest had a contract with NPS London Limited to manage development and refurbishment of its estate. The Principal Contractor for the work was Balfour Beatty and the subcontractor was Squibb Group Limited.
Balfour Beatty Regional Construction Limited (previously Mansell Construction Services Limited) pleaded guilty to breaching Section 2(1) and 3(1) of the Health and Safety at Work Act 1974 and was fined £500,000 plus costs of £32,364.84. NPS London Limited pleaded guilty to breaching Section 3(1) and was fined £370,000 plus costs of £32,364.84. Squibb Group Limited was found guilty after a trial of a breach of Section 2(1) and fined £400,000 plus costs of £175,000.
Joinery Company fined after incident which left employee with serious hand injuries
Avon Joinery Limited have been fined after an employee severed his finger while using a circular saw.
The employee was cutting tapered strips of wood when his hand came into contact with the saw. He lost the tip of his left thumb and the majority of his first finger.
Avon Joinery Limited of Roman Way pleaded guilty to breaching Regulation 9 (1) of the Provision and Use of Work Equipment Regulations 1998 and was fined £230,000 plus costs of £1779.70.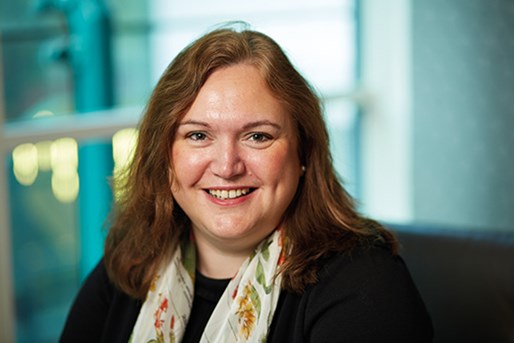 Nichola Peters
Partner, Head of Global Investigations/Inquiries
London
View profile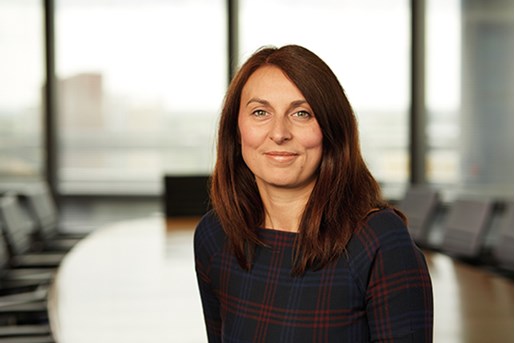 Erin Shoesmith
Partner, Health & Safety United Kingdom
View profile