The November edition of our Africa newsletter focuses on: Sagarmatha Technologies introduces us to 'Silicon Africa'; Accelerating Local Tech Ecosystems in Africa – Insights from Nairobi; Africa gradually embracing tech to promote good governance and more...
---
Articles
Newsflash: The Copyright (Amendment) Bill, 2017
The Copyright (Amendment) Bill, 2017 (Bill) was published on 18 September 2017. The Bill proposes to amend various provisions of the Copyright Act No. 12 of 2001 (the Copyright Act) in a bid to:
facilitate access to published works for persons who are blind, visually impaired or otherwise print disabled;
clarify the mandate of the Kenya Copyright Board (the Board) and;
align the Copyright Act with the Constitution of Kenya, 2010.
We highlight the key proposed amendments to the Copyright Act that will have far reaching implications for copyright owners, legal practitioners in the area of IP and other relevant stakeholders.
Read the article written by John Syekei, Partner and Head of Intellectual Property Practice, Bowmans.
Accelerating Local Tech Ecosystems in Africa – Insights from Nairobi
On 5th October, ATBN partnered with iHub Nairobi to host a roundtable that brought together entrepreneurs, investors, hubs and other industry experts to discuss how to drive growth in the Kenyan tech ecosystem as well as identify potential areas for collaboration with the UK ecosystem.
This roundtable formed part of a new initiative by ATBN and co-funded by the UK Government's innovation agency (Innovate UK), which aims to drive digital co-innovation and collaboration between the UK and Africa.
Read the article by Eunice Baguma Ball, Founder & Executive Director, Africa Technology Business Network (ATBN) – eunice@africatbn.com
News
Sagarmatha Technologies introduces us to 'Silicon Africa'
Sagarmatha Technologies, under the leadership of investor guru Paul Lamontagne, is the first company to present a sharp vision of world-class technology platforms for Africans. Lamontagne has recently been appointed as the chief executive of Sagarmatha Technologies, an integrated multinational technology platform group, with ambitions to open offices on the continent in three other regions over the next twelve to twenty months.
Mauritius looks to blockchain for financial inclusion boost
The State Bank of Mauritius, SBM Group and SALT, creator of a blockchain-backed loan platform, have entered into an exploratory relationship to use blockchain assets as collateral for lending services. SALT, which stands for Secured Automated Lending Technology, says it offers risk mitigation software which allows financial entities, like SBM, to participate in this new market.
Oracle Introduces Next Gen Cloud Applications to Support Nigeria's Digital Economy
The Modern Business Forum in Nigeria presents intelligent applications for local organisations to succeed in a digital business environment. Oracle Cloud Applications provide a complete and fully integrated suite of applications that enable organisations to increase business agility and reduce costs. The latest release includes new capabilities and enhancements across Oracle SCM Cloud, Oracle CX Cloud Suite, Oracle ERP Cloud, and Oracle HCM Cloud.
Cooperative Bank of Oromia live with new core banking system, Temenos T24
Ethiopia-based Cooperative Bank of Oromia (CBO), has gone live with new core banking software, Temenos' T24. The solution, which supports the universal banking activities of CBO front-to-back office, is branded as UniversalSuite by the vendor. It also includes the front office software for digital channels, Temenos Connect, and the vendor's business intelligence/analytics product, Insight BI.
Africa gradually embracing tech to promote good governance
African countries are gradually utilizing technology to promote good governance. The latest example is the mobile app launched in Zimbabwe to keep citizens informed and allow scrutiny of parliament's work. The southern African country started with the launch of a website a year ago and then the iOS, Android and Windows app last week.
Technology the Next Enabler in African Healthcare
Organisers of AfricaCom have added a new digital health conference stream for this year's edition scheduled for Cape Town in November. This is in view of mobile technology being the next great enabler in healthcare in the continent.
Mauritian Digital Tech Enable Lists on JSE
The digital economy enabler, 4Sight Holdings Limited, has listed on the Johannesburg Stock Exchange (JSE). Incorporated in Mauritius, it listed in Non-Equity Investment Instruments sector of the JSE's alternative public equity exchange (AltX) board aimed at small and medium-sized companies.
Nairobi Smart Traffic Control System to Go Live in Two Years
Nairobi's proposed smart traffic control system will go live in just over two years, officials said of the plan that seeks to ease congestion on key city roads at an estimated cost of Sh1.88 billion. The plan, which is 80 per cent funded by the World Bank Group, is benchmarked on the management of traffic flow in the United Kingdom.
Institute Aiming for Optimal Technology Transfer
Ethiopian Construction Project Management Institute (ECPMI) underlined the need on creating a joint platform that would enable it to cooperate with other entities in order to carry out optimal technology, knowledge transfer into the local construction sector.
Virtual Teaching to Transform SA Education Standards
Learning outcomes at rural and underperforming schools in South Africa are set for a major improvement as virtual teaching becomes a reality through new education technology. Vodacom, the mobile network operator, and the Department of Basic Education, on Tuesday took the digitalisation of education national a step further through the demonstration of the 'Virtual Teacher' platform in Midrand, north of Johannesburg.
Ovamba and Microsoft team for first African language driven chatbot
Fintech firm Ovamba says it is working with Microsoft to create "the first African language driven chatbot designed to serve the millions of African SMEs who face exclusion from financial services due to the challenges of functional and business literacy".
Business council for Africa news and country spotlights
The Business Council for Africa (BCA) is the leading member organisation supporting private sector trade and investment across sub-Saharan Africa. Established 60 years ago, our extensive membership base consists of more than 400 companies ranging from different sectors that are committed to doing business on the continent. Through our 30 plus events each year and In-Country Representative network, BCA members benefit from unparalleled networking opportunities with prominent business leaders, high-level government officials and visionary entrepreneurs.
For further information please contact George Arnold (Business Development Manager) at: george@bcafrica.co.uk or Karen Taylor at: karentaylor@bcafrica.co.uk
The Eastern Africa Association Analysis and Country Spotlights
World Trade
Trade Deals
'Free Trade'
A Great Opportunity
'Market Failure'
'Creative Destruction' EU Economic Partnetship Agreement
Kenya
Politics
The Economy
Conclusion
Uganda
Politics
The Economy
Outlook
Tanzania
Politics
The Economy
Security
Conclusion
Rwanda
Politics
The Economy
Countryside and the Volcanoes
Ethiopia
Politics
The Economy
Business Environment
Infrastructure
Tourism
Conclusion
Round up
For further information regarding the above topics, please contact John Small at: jcsmall@eea-lon.co.uk
The Eastern Africa Association (EAA) was established in 1964 on the initiative of a number of prominent, mainly British based companies with business interests in East Africa and it now has over 400 member companies from more than 25 different countries. The EAA aims to facilitate successful participation in the economic development of Eastern Africa by member companies. The EAA exists to support the business activities of its members in the countries covered by providing channels of communication and lobbying on common issues, either through the various diplomatic missions, the international financial institutions or directly with the respective national government.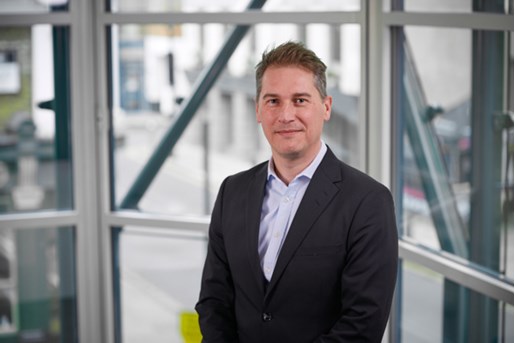 Chris Taylor
Head of UK M&A and Africa London, UK
View profile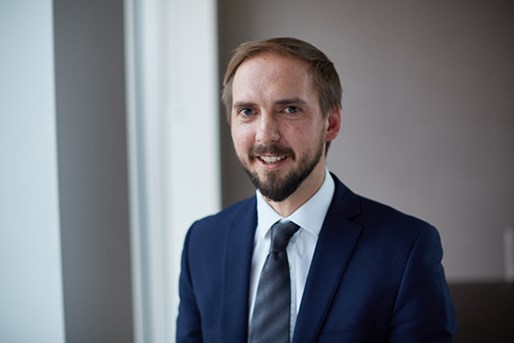 Nick Ashcroft
Partner, Dispute Resolution United Kingdom
View profile