Included in the June edition of our Africa newsletter: Barclays announces £2.2bn sell-down of Africa stake; Coke Studio Africa and Coke Studio South Africa Merge for 2017; New Finance Bank Malawi aborts merger talks with Opportunity Bank and more...
---
News
Barclays announces £2.2bn sell-down of Africa stake
Barclays has announced the sale of more than £2bn worth of shares in its Africa business, cutting its stake by more than expected. Chief executive Jes Staley said then: "Regulatory approval for the separation of Barclays and Barclays Africa is an important step forward and allows us to move closer to our goal of reducing our shareholding in Barclays Africa to the point where we can achieve regulatory deconsolidation." Read more…
South African M&A activity to continue at slow pace
Merger and acquisition activity by JSE-listed companies during the first three months of 2017 was, unsurprisingly and off a low base, up on 2016 levels with 110 transactions announced compared with 92 for Q1 2016 as a pipeline of deals spilled over into 2017. The dip in transactions announced in the comparable 2016 period was largely due to the upheaval caused by Nenegate. The resultant political instability, regulatory uncertainty and the subsequent investment status downgrades have all contributed to the current slowdown in deals in South Africa. Total deal value for the quarter, excluding failed deals, was R78.4 billion. Read more…
KCB prepares to buy National Bank, Documents Indicate
The Kenya Commercial Bank has quietly lodged an expression of interest to acquire the National Bank of Kenya, setting the stage for a merger of two of the largest state-controlled banks, documents seen by the Nation indicate. If the transaction takes off, it could carry major implications for competition, potentially sparking off a scramble for government deposits and banking business on a scale never seen before in Kenya's history. Read more…
Due Diligence Key in Mergers and Acquisitions
Kampala — A wave of mergers and acquisitions (M&A) have taken place in Uganda in the last two years as companies look for ways to protect their market share and ensure better returns for shareholders. Most of these deals are in the financial, telecommunications, industrial and health sectors. Experts in the field say the changing economic fortunes over the past two years have seen struggling companies look for partners in a bid to raise new capital, create synergies and build economies of scale to tackle increasing competition. Read more…
Coke Studio Africa and Coke Studio South Africa Merge for 2017
The Coca-Cola Company, through their music flagship show Coke Studio, has merged Coke Studio Africa and Coke Studio South Africa into one, bigger, better Coke Studio Africa 2017. Coke Studio Africa 2017 promises to be a melting pot of music talents bringing together renowned music producers and top-notch artists drawn from various parts of the continent. The merger increases the number of participating countries to 16, up from 11 in previous edition. Read more…
Ebrahim Patel – Changes to Competition Act: Addressing Economic Concentration
Changes to the Competition Act - addressing economic concentration. A background Note issued by the Minister of Economic Development
During the State of the Nation Address in February 2017, government committed that:
During this year, the Economic Development Department will bring legislation to Cabinet that will seek to amend the Competition Act. It will among others address the need to have a more inclusive economy and to de-concentrate the high levels of ownership and control we see in many sectors. We will then table the legislation for consideration by parliament. Read more…
Review to Merge SAA, SA Express at an Advanced Stage
Finance Minister Malusi Gigaba says the work of assessing the viability of a merger between South African Airways and SA Express is done, pending a government review. Minister Gigaba's remarks come after former Finance Minister Pravin Gordhan announced in the Budget Speech on 24 February 2016 that he, together with the Public Enterprises Minister Lynne Brown, agreed to explore the possible merger of South African Airways (SAA) and South African Express (SA Express) under a strengthened board, with a view to engage a potential minority equity partner and create a bigger and more efficient airline. Read more…
Comesa Committee Probes GM Buyout
Comesa Competition Commission (CCC) is looking into Isuzu's acquisition of General Motors East Africa (GMEA) with a view to finding out whether it will interfere with competition in the region. "The commission will, in accordance with the provisions of the regulations, determine among other things whether or not the merger is likely to substantially prevent or lessen competition within the Common market and whether the merger is or would be contrary to public interest as provided for under Article 26 of the regulations," says CCC. Read more…
NSSA Raises Stake in Nicoz
The National Social Security Authority has raised its stake in insurance group, NicozDiamond Insurance Limited to 50,9 percent after a mandatory offer to minority shareholders which closed last week. Before the mandatory offer, which closed on April 24 having opened three weeks prior, NSSA held 254 186 084 or 44,8 percent and minority shareholders controlled 55,2 percent or 312 578 689 shares. Read more…
New Finance Bank Malawi aborts merger talks with Opportunity Bank
New Finance Bank (NFB) has disclosed that "negotiations for a proposed merger" Opportunity Bank Malawi (OBM) have been "aborted". NFB Chairperson Francis Pelekamoyo, a former Reserve Bank of Malawi governor said in a statement that members of the public are "advised to be guided accordingly." Read more…
Business Council for Africa news and country spotlights
AFREXIM to disburse $3 billion to intra-African businesses
Ghana Investment Promotion Center records $3 billion worth of projects in Q1
Dubai-based PE firm Abraaj to buy Kenya's Java House restaurant chain
Capital returned to private equity investors more than double (South Africa)
Shareholders discourage Etisalat takeover while banks seek Mubadala prosecution (Nigeria)
Emerging Africa Infrastructure Fund invests in Madagascar airports
Nigeria's first diaspora bond successfully raises $300 million
Ghana-China partnership set to bear more fruits
Metier continues exits from Inhep and Astrapak (South Africa)
Equator Capital's ShoreCap III lands $15 million from AfDB
South Africa's Capital Projects to invest $780 million for road construction in Mozambique
Kenya joins Africa infrastructure funder AFC
Stanbic, Nigerian lender biggest gainers of $137 million ARM cash (Kenya)
The Business Council for Africa
The Business Council for Africa (BCA) is the leading member organisation supporting private sector trade and investment across sub-Saharan Africa. Established 60 years ago, our extensive membership base consists of more than 400 companies ranging from different sectors that are committed to doing business on the continent. Through our 30 plus events each year and In-Country Representative network, BCA members benefit from unparalleled networking opportunities with prominent business leaders, high-level government officials and visionary entrepreneurs.
For further information please contact George Arnold (Business Development Manager) or Karen Taylor.
The Eastern African Association analysis and country spotlights
Commentary
Oil – Where next
The future
Kenya
Politics
The economy
Conclusion
Uganda
Tanzania
Politics
Infrastructure
The Economy
Business
Regional round-up
Rwanda
Burundi
South Sudan
Somalia
Djibouti
Eritrea
For further information regarding the above please contact John Small
The Eastern Africa Association (EAA) was established in 1964 on the initiative of a number of prominent, mainly British based companies with business interests in East Africa and it now has over 400 member companies from more than 25 different countries. The EAA aims to facilitate successful participation in the economic development of Eastern Africa by member companies. The EAA exists to support the business activities of its members in the countries covered by providing channels of communication and lobbying on common issues, either through the various diplomatic missions, the international financial institutions or directly with the respective national government.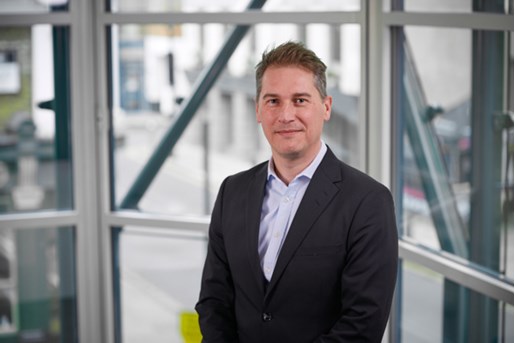 Chris Taylor
Head of UK M&A and Africa London, UK
View profile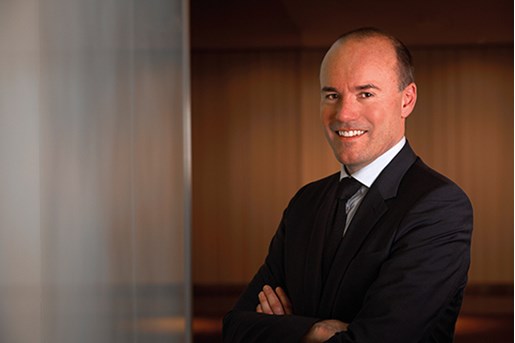 Andrew Rosling
Co-Head of Retail & Consumer Sector, Partner, Mergers and Acquisitions London
View profile