This article summarises the main types of privilige; the differences between the status of private practitioners and in-house counsel, in terms of privilege; the recent landmark decisions involving privilege; the main limitations on privilege and more...
---
What are the main types of privilege?
Legal Advice Privilege (LAP) protects confidential communications:
between a lawyer and his or her client;
where the lawyer is acting within the course of their professional relationship and the scope of his or her professional duties; and
for the purposes of seeking or giving legal advice and assistance in a relevant legal context.
Litigation privilege protects confidential communications:
between a lawyer and client and between either of them and a third party (e.g., an agent of the client);
for the dominant purpose of fighting adversarial proceedings; and
where adversarial proceedings are in existence or in reasonable contemplation.
Unlike LAP, litigation privilege can therefore cover communications between (i) lawyers and third-parties (for example, communications with experts and potential witnesses); and (ii) client and third parties, provided all the other conditions are satisfied. It also protects confidential documents, which strictly speaking are not communications, but which are created by the lawyer, client or third party and which come into existence for the dominant purpose of litigation.
Are there differences between the status of private practitioners and in-house counsel, in terms of privilege?
Under English law, there is no difference between the status of private practitioners and in-house counsel for the purpose of protecting privileged communications.
However, EU law does not recognise in-house counsel as independent, so their communications with an employer client are not be protected by privilege for the purpose of non-disclosure to EU courts (at least in the context of alleged breaches of anti-trust laws). There has been no suggestion that EU courts would not recognise an English law claim to privilege.
What are recent landmark decisions involving privilege?
In Three Rivers DC v Governor and Company of the Bank of England (No. 5), 2003, the Court of Appeal held that communications between the lawyer and employees of the client would not be privileged unless the employees were properly within the client group, as narrowly defined in that particular case.
In Three Rivers DC v Governor and Company of the Bank of England (No. 6), 2004, the House of Lords held that LAP extends to advice as what should or should not be prudently and sensibly done in a 'relevant legal context' and is not confined to advice concerning legal rights and obligations.
What are the main limitations on privilege?
The Three Rivers (No 5) decision creates some uncertainty as to who will fall within the 'client' group, and consequently as to what is protected by LAP. It has been suggested that the solution is to seek to define the 'client' in the lawyer's engagement letter. However, if the 'client' is too narrowly defined, there is a risk that (necessary) communications with non-'client' employees will be created, which it will be hard to argue are privileged.
LAP applies to advice or assistance in any 'relevant legal context', and individual communications will attract privilege if made within the continuum of such advice. This means there must be a genuine need and desire to obtain legal advice (not, for example, merely a desire to cloak business advice in LAP).
Communications between a client and lawyer will not qualify for privilege when they seek or give legal advice, which is required by the client or a third party to facilitate or guide the commission of a crime or fraud or to conceal either. Privilege may be abrogated by statute in certain limited circumstances, for example, sections 327–329, 330 and 332 of POCA contain express provisions for disclosure of privileged information, to be made to the National Crime Agency where a lawyer knows or suspects that money laundering may be occurring.
The 'actual or anticipated proceedings' required for litigation privilege refers to any first instance or appeal litigation, civil or criminal, whether or not in a court of record, including quasi judicial proceedings. They must be adversarial. Litigation privilege can apply to actual or anticipated arbitrations. The proceedings must also be 'reasonably in prospect' when the relevant communication is made. This does not require a likelihood of more than 50 per cent that they will occur.
Does privilege belong to the client or the lawyer?
The protection of both LAP and litigation privilege belongs to the client, and is the client's to release, not the lawyer's. The lawyer should release it only if the client gives informed consent.
Who may waive the protections for privileged communications?
Only the client may waive privilege by choice. However, inadvertent waiver is also possible, for example if a lawyer sends documentation in error to an opponent in the course of litigation.
What actions constitute waiver of privilege?
Waiver may take place by relying on privileged material in court documents or witness statements, by including privileged documents in the section of the list of relevant documents that lists those offered for inspection, by failing to redact privileged parts of a document that is not otherwise privileged, or by deploying documents in court. However, a mere reference to legal advice having been sought and given does not amount to a waiver.
Can documents covered by LAP be shared among employees of an entity, without waiving the protections? How?
Where it is necessary to pass on privileged advice within a large organisation, privilege will not be lost, provided there is good reason for summarising the advice. The law recognises that businesses receive legal advice for the purpose of making commercial decisions: a record or summary has the same protection as the original communication for the purposes of privilege. However, unless there is a good reason, communications subject to LAP should not be shared among employees.
In what circumstances are foreign protections for privileged communications recognised?
English law gives protection to communications with foreign lawyers. The position may be slightly different in arbitrations conducted under English procedural law, as the tribunal has a discretion to refuse to order production of documents that are protected under foreign law, but not under English law.
What are the best practices to ensure that protections for privileged communications are maintained?
Ensure that:
Documents that are likely to be privileged are marked as such ('privileged and confidential') and kept separately from other documents;
Instructions and advice on different matters for the same client are kept separate so as to preserve the 'continuum' of legal advice;
Separate files or electronic file sites are maintained for solicitor–client communications and inter partes communications (with communications with court or arbitrator included in the latter);
Document inspection is planned carefully, whether conducted in person (hard copy documents) or by exchange of databases, to ensure no privileged documentation is disclosed in error;
Clients are warned not to create new documents that are potentially disclosable;
Potential conflicts between existing or former clients are policed to ensure that the lawyer is not obliged to disclose information or material to a client, A, which is or has been generated in the course of work carried out for another client, B; and
All instructions to third parties and interviews with witnesses are carried out by a lawyer.
Who determines whether privileged communications are protected from disclosure?
In the first instance, lawyers for the parties providing disclosure are responsible for determining which documents are privileged and should be withheld from inspection (hence the need to mark potentially privileged documents as such).
If a claim to privilege is challenged by another party to litigation, or by a regulator, either in respect of a particular document or classes of documents, the court will usually make a determination on privilege, either in respect of a generic type of document or documents, or on inspection of the particular document in question. In a dawn raid by a prosecutor or regulator, an independent lawyer may be brought in to determine privilege challenges.
Can privileged documents be shared among clients with a common interest who are represented by separate lawyers, without waiving the protections?
'Common interest' privilege protects the communications of parties with sufficient identity of interest. What constitutes a common interest will depend on the facts – there is no standard definition. The parties need not have identical interests; a relationship giving rise to a duty of confidence may suffice, for example. Common interest privilege provides protection against inspection by third parties, but will not entitle each of the parties to obtain additional documents or information from the other party. Waiver by one party is sufficient to waive common interest privilege.
Are there any other types of privilege?
'Without prejudice privilege' is available to protect communications in furtherance of negotiations with an adversary, with a view to settling a claim or potential claim, on the basis of the public policy to encourage settlements or an implied contract between the negotiating parties. The privilege belongs to both parties jointly, so cannot be waived by one of them.
'Joint interest privilege' may arise where A takes legal advice for himself or herself that also benefits B because they have the same interest, or indeed where A and B instruct the same lawyer (in which case it is known as 'joint privilege'). It is necessary for both those sharing the joint privilege, and the lawyers, to know, or to show that they ought to have known, that they enjoyed shared legal advice privilege with the others. Classic cases are: trustees and beneficiaries, partnerships and individual partners, and a company and its shareholders.
Can work product be disclosed to government authorities, without waiving the relevant protections? How?
English law recognises a concept of limited waiver, where the privilege in a document is not lost where it is disclosed for a limited or defined purpose. This means that documents that have been made available in earlier proceedings or investigations may be protected from disclosure in subsequent proceedings. A privileged document can be shared with a regulator on the basis of either a limited waiver or without prejudice privilege where a company or individual wishes to cooperate with an investigation or settle a dispute with a regulator.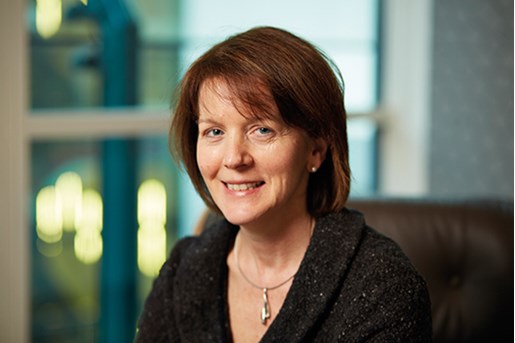 Kate Menin
Principal Knowledge Lawyer, Dispute Resolution London, UK
View profile