No, it's not another article about PSC registers! Small Business, Enterprise and Employment Act 2015 (SBEEA): Other 6 April 2016 changes to be aware of.
---
In our eighth SBEEA Alert we look at the two additional changes coming into force on 6 April which may have been overshadowed somewhat by the introduction of the PSC regime. These deal with both director and registered office disputes.
To review our SBEEA bulletin which sets out the implementation timetable, click here
Director disputes: new procedure for rectification of company registers
The Registrar of Companies and Applications for Striking Off (Amendment) Regulations 2016 (SI 2016/441) have been published and, on 6 April 2016, will introduce a new administrative procedure for removing material naming a person as a company director from the companies register. The aim of these regulations (together with SBEEA section 102 (Removal from register of material about directors), which amends section 1095 of the Companies Act 2006) is to make it easier to remove the details of falsely or incorrectly appointed directors from the register (i.e. those that did not consent to be appointed). Companies House will publish guidance on the new procedure in due course.
This process will ensure that an application to take a director's details off the register can only be stopped where the company provides sufficient evidence to show that a person did in fact consent to be a director. This emphasises the need for companies to obtain a director's consent to act at the time of their appointment. Companies are advised to obtain evidence of such consent e.g. in the form of a letter or email from a director on appointment, as, since October 2015, officers no longer need to physically sign Companies House appointment forms. Instead, companies provide confirmation that an officer has consented to act by ticking a box on the relevant form. Thus, while Companies House recommend evidence of that director's consent is obtained, there is no requirement to do so. Minuting the tabling of, for example, a consent letter at the board meeting where the appointment is approved is also recommended as it will serve as an extra check/reminder to obtain the relevant consent.
Prior to this new procedure coming into force, a person who claimed they had been falsely appointed could apply to the registrar to have their details removed but the registrar could only remove those details if there was no objection to the application. The company that may have made an unauthorised appointment of the individual could then merely object and this was sufficient to prevent the details being removed. The new procedure now requires the company to provide evidence of the consent to act.
You can access the Registrar here
Preventing the unauthorised use of registered office addresses
6 April 2016 also sees the introduction of a new process to prevent the unauthorised use of registered office addresses. This process is introduced by the Companies (Address of Registered Office) Regulations 2016 (SI 201/423), together with SBEEA section 99 (Address of company registered office), which will add a new section 1097A (Rectification of register relating to company registered office) to the Companies Act 2006. The combined effect of these provisions is to allow the registrar of companies to change the registered office address of a company or LLP where, upon application, the registrar considers that the entity is not authorised to use that address. Companies House will publish guidance on the new procedure in due course.
Find out more about the Companies (Address of Registered Office) Regulations 2016 here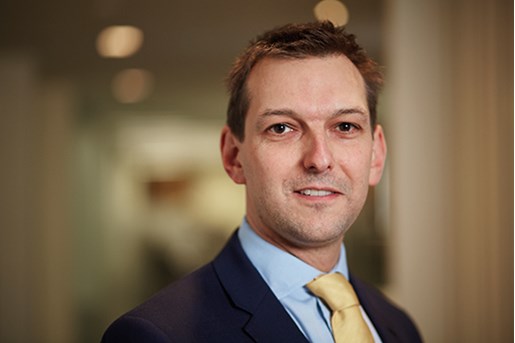 Richard Preston
Managing Associate, Governance and Compliance London, UK
View profile