Included in this issue: PSR publishes statement on EU referendum result; PayPal charity button; Norway's BankID pilots smart authentication platform and more...
---
REGULATORY
PSR publishes statement on EU referendum result
The Payment Systems Regulator (PSR) has released a statement following the result of the EU referendum saying it recognises this is an important decision and the changing relationship with the EU is likely to impact the payments industry. The PSR noted that current payments regulation which derives from the EU will remain applicable until any changes are made by the Government or Parliament.
Payment Systems Regulator, 24 June 2016
Payments UK response to EU referendum outcome
Payments UK has responded to the outcome of the EU referendum saying it has no immediate effect on payments or payments policy and regulation. However, they state that in the medium-to long-term, legislative and structural changes may affect the way in which UK payments are regulated, designed and executed.
Payments UK, 24 June 2016
UK
PayPal charity button
PayPal have added a charitable giving button to their mobile app, allowing customers to donate to tens of thousands of charities from their mobile devices. PayPal explain that they have made this change due to the increase in mobile giving, which has risen by 33% since 2014.
Techcrunch, 28 June 2016
Credit Card 50 year anniversary
This week saw the 50th anniversary of the first credit card being issued in the UK. The first credit cards were issued back in 1966 to Barclays customers who were offered up to £100 worth of credit.
BBC News, 27 June 2016
WORLDWIDE
Norway's BankID pilots smart authentication platform
BankID in Norway has announced it will be testing in-app authentication with Encap Security, simplifying the customer identification process. This is achieved by using a combination of hardware-based authentication (key fobs) and one-time-password generation for authentication.
Biometric Update, 27 June 2016
Mexico joins digital payments alliance
Mexico has joined the Better Than Cash Alliance, as part of its recently launched national policy on financial inclusion. Research by the Better Than Cash Alliance shows that by digitising its own payments, the Mexican Government can save around $1.3 billion a year.
Finextra, 24 June 2016
Ripple bank transfer embraced
Canada's ATB Financial has given a demonstration of overseas payments using Ripple technology, becoming the first bank in Canada to use blockchain to complete such a transaction in eight seconds. ATB said that without this technology, the transaction would have taken two to six business days through the existing Swift system.
Banking Technology, 27 June 2016
Blockchain investments top $1 billion worldwide
In the race to bring blockchain technology to global capital markets, financial service firms will spend more than $1 billion this year, according to a new report from Greenwich Associates. Although companies have only recently begun to experiment with the blockchain technology, the report reveals that a significant amount of resources are being spent on the development and adoption of blockchain.
Privateequitywire, 24 June 2016
ABN AMRO uses WhatsApp enabled payments in the Netherlands
A new 'Tikkie' app is allowing ABN AMRO customers to send payments through WhatsApp, the first payment app of its kind, processing requests through the iDEAL platform. A unique feature of the app is that money is automatically credited to a customer's existing current account, avoiding the requirement for a customer to set up a new online account.
ABN AMRO, 22 June 2016
CPMI and IOSCO: Implementation monitoring of PFMI – Third update to Level 1 assessment report
The Committee on Payments and Market Infrastructures (CPMI) and the International Organization of Securities Commissions (IOSCO) have published a third update to the Level 1 assessments of the principles for financial market infrastructures (PFMI). CPMI and IOSCO members have undertaken to incorporate the 24 principles and 5 responsibilities included in the PFMI in their legal and regulatory frameworks.
IOSCO & CPMI, June 2016
SIA brings Jiffy P2P payments app to in-store transactions
Italian payments processor SIA are piloting the extension of their Jiffy mobile transfer service to in-store payments, teaming up with local bank UBI Banca. The Jiffy app allows customers to identify a merchant using geolocation, store search or by directly scanning a QR code.
Finextra, 22 June 2016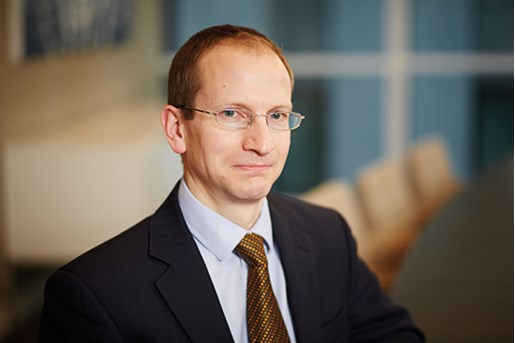 Bruce Kilpatrick
Partner, Head of Competition
London, UK
View profile