Included in this issue: Chinese to invest $819 Million in South African Car Industry; Chinese Company to Manufacture Electric Bus Fleet for South Africa; What a borderless Africa could mean for China and more ...
---
News
Growing appetite for foreign direct investment in Africa's renewable energy sector promises to help address the continent's surging power demand
Africa desperately needs more electricity, with economic projections indicating rapid growth for many of its constituent nations. The African Union forecasts that the continent's collective GDP will multiply six-fold between 2010 and 2040. To fuel this growth, it estimates that Africa's power-generation capacity will have to increase from 590 terawatt hours to 3,100 over the same period.
Chinese to invest $819 Million in South African Car Industry
A Chinese state-owned car manufacturing company will invest 11 billion rand ($819 million) in a new plant in South Africa, giving a further boost to one of the fastest-growing industries in the continent's largest economy.
Chinese Company to Manufacture Electric Bus Fleet for South Africa
A Chinese company has won a $9.14 million contract to supply 11 battery-powered electric buses to Cape Town, which hopes to become the first city in Africa to use electric buses for public transport. BYD Company Ltd (it stands for Build Your Dreams, according to HTXT) is a Chinese manufacturer of automobiles and rechargeable batteries with corporate headquarters in Shenzhen, China.
Chinese-built railway links Ethiopia to the sea
With Chinese conductors at the helm, a fleet of shiny new trains will on Wednesday begin plying a new route from the Ethiopian capital to Djibouti, in a major boost to both economies. The 750 kilometre (460 mile) railway, built by two Chinese companies, which will link Addis Ababa to the Red Sea port city of Djibouti, was inaugurated at a newly built station just outside the Ethiopian capital.
Innoson, Chinese Consortium to Invest U.S.$1 Billion in Nigeria
Innoson Group is partnering with a consortium of Chinese investors to pump in $1billion into Nigeria's Information and Communication Technology (ICT) sector. According to Innoson Group, the investments include $400 million, which will be invested in Nigeria's Digital Switch Over (DSO) project in digital satellite TV station, and an additional $600 million covering other important sectors.
China Starts Cooperation on Direct Currency Exchange with Kenya
Chinese Ambassador to Kenya Liu Xianfa has underscored the east African country's significance being its largest trading partner. Ambassador Liu who spoke Friday during a reception to mark the country's 67th anniversary of the founding of the People's Republic of China said "Kenya is now the centre of Chinese media in Africa, and one of the most popular destinations for Chinese tourists."
What a borderless Africa could mean for China
With the rise of nativistic sentiments in the west and rising resistance to globalisation, African states – on the other hand – are embracing what globalization has to offer. Ghana's Kwame Nkrumah's Pan-Africanist dream seem to be slowly materialising. The current efforts by the African Union (AU) to establish a borderless Africa for Africans and the launching of an AU e-passport to allow Africans to visit African countries visa-free are important milestones. This move has been received with mixed feelings among Africans, but what would this move mean for the celebrated Africa-China relations? In this article, I explore some of the things I believe this 'borderless Africa' move would mean for China and the Chinese people living in Africa.
Ethio-China Human Resource Cooperation Growing
The Chinese government attaches due importance on cooperation in education, medical care service, administrative and industrial management. The cooperation of Ethiopia and China in human resource development has been raised as a week-long training of trainers (ToT) for Meles Zenawi Leadership Academy was opened here yesterday.
Another Chinese firm expresses interest in Bakassi Deep Seaport, Superhighway
A Chinese firm, Tidfore Heavy Duty Equipments Ltd has expressed interest in funding the construction of the 260km superhighway and the Bakassi Deep Seaport in Cross River State.
Chinese railway builders help locals along African railway
Social responsibility has been highlighted in the construction of the Ethiopia-Djibouti railway, with two Chinese railway firms paving roads and digging wells along the route to improve locals' lives. The Ethiopia-Djibouti railway, also known as Addis Ababa-Djibouti railway, opened service on Wednesday to become the latest testament to the Sino-African friendship.
Business Council for Africa news and country spotlights
Read the full article covering:
Barclays Africa: Looks like no single buyer will take control
Africa's most valuable business is worth less than it owns
Brexit motivates Britain to develop a pro-development trade policy with Africa
Mozambique pursues Chinese firms for industrialisation
Tanzania and Morocco Ink Development Accords
Rolls Royce opens Cape Town manufacturing plant
Egypt- Kenya trade reached $513MN in 2015
Angola is seventh-biggest destination for foreign investment in Africa in 2015
EU- Africa talks pose questions on aid and security
Established almost 60 years ago, The Business Council for Africa network supports over 400 companies and entrepreneurs operating across the continent. The Business Council for Africa works closely with its members to promote business opportunities and facilitate sustainable investment across the continent. They organise over 30 African business related meetings in London each year and have 33 In-Country Directors in West and Southern Africa and thus provide a very useful platform for networking for both new investors and those already operating on the continent.
For further information please contact: Nouria Bah.
Country analysis from the Eastern Africa Association
Read the full article covering:
East African trade – The EU Economic Partnership Agreement (EPA)
Kenya – Interest rate capping
Uganda – Oil
Tanzania – The Economy
Ethiopia – Business
The EAA was established in 1964 on the initiative of a number of prominent, mainly British based companies with business interests in East Africa and it now has over 400 member companies from more than 25 different countries. The EAA aims to facilitate successful participation in the economic development of Eastern Africa by member companies. The EAA exists to support the business activities of its members in the countries covered by providing channels of communication and lobbying on common issues, either through the various diplomatic missions, the international financial institutions or directly with the respective national government.
For further information please contact: John Small.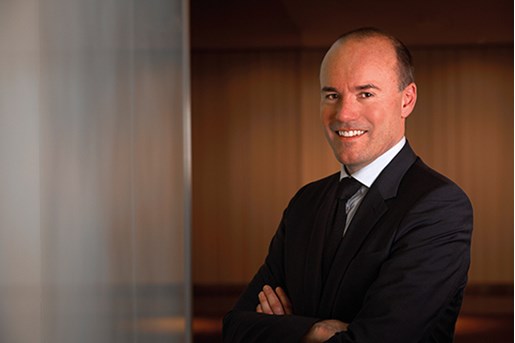 Andrew Rosling
Co-Head of Retail & Consumer Sector, Partner, Mergers and Acquisitions London
View profile