China invests in UK Nuclear
---
On Monday 21 September, George Osborne and Amber Rudd announced, whilst visiting Beijing, that the UK government would offer £2 billion of state guarantee in initial support for the Hinkley Point nuclear plant, which is owned by the British subsidiary of EDF, and with two Chinese companies, China General Nuclear Corp (CGN) and China National Nuclear Corp (CNNC) expected to invest as well. It seems this is prompted by the need to get the Chinese to confirm their investment before October when the Chinese president Xi Jinping makes a state visit to Britain and the final investment decision for Hinkley is expected to be announced.
As well as the £2 billion first tranche of state guarantee, the Government has also offered the Chinese a controlling stake in the proposed new nuclear plant at Bradwell in Essex. This would mean the Chinese could build it to their own design – the first in the West.
Why does the UK need Chinese investment?
The chief executive of the French company EDF has admitted that delays and costs overruns at two similar plants being built in France and Finland have put potential investors off. These plants are using the European Pressurised Reactor (EPR) design but have run into technical problems and now need to comply with stricter safety rules. EDF plans to build two EPRs at Hinkley Point C and two more at Sizewell. It is already working with CGN building two EPRs in China and in fact has worked with Chinese companies for thirty years. Getting the Chinese to invest in Hinkley Point C would enable the project to go ahead as even EDF itself is not willing to invest more than half the necessary funds.
Why does China want to invest in the UK?
China is under pressure to reduce its air pollution and its dependence on oil and gas imports and so has embarked on a nuclear power programme. It is now the world's biggest builder of nuclear power plants, currently operating 24 reactors with a further 25 under construction. Not surprisingly, it is keen to export this technology but so far has only managed to do so to Pakistan, Romania and Argentina. The latest deal would enable them to build their own design of reactor – Hualong – in Bradwell. If it passes the UK's notoriously stringent safety tests, that would give other countries confidence in Chinese nuclear technology and open the door to further exports to the West.
Why nuclear?
Nuclear power has not always had the best press, but at the moment it is enjoying more cross-party support as many acknowledge that there is a need to decarbonise the economy, there is a need for dependable baseload generation to support the intermittent nature of renewable power (in the absence of a viable storage option), and there are concerns over domestic energy security. Many of the UK's existing baseload generation plants, nuclear and coal, are coming to the end of their life and need replacing. Hinkley offers a 60-year reliable source of low-carbon power.
What is not so well-received is the way that the current government have gone about supporting the Hinkley project, with the strike price of £92.50 per megawatt hour (in 2012 prices) now being more than twice the current market price for day-ahead power in the UK, meaning more subsidy. The cost of Hinkley, now estimated at £24 billion, is roughly £6.9 billion per megawatt. When compared with £3.5m/MW for offshore wind or £1.5m/MW for onshore wind, it is not surprising that eyebrows are being raised. Energy Secretary Amber Rudd has acknowledged that Hinkley would not be "very cheap" but that it offered "value for money".
Why now?
The UK is keen to reach a final investment decision on Hinkley that it can announce during the Chinese president's state visit in October. With recent delays in the project announced, and growing criticism of the way the Government is supporting it at the seeming expense of cheaper renewable technologies, it needs some good news to placate twitchy investors. It seems it has taken a £2 billion state guarantee and a promise of a Chinese-designed nuclear reactor at Bradwell to finally win over the Chinese.
What next?
It seems that nuclear, which until now has avoided the political polarisation experienced by other low-carbon technologies, may become the new political football. Critics point to how expensive it is when compared to other forms of generation and are asking why the Government is seeming to support it at the expense of other low-carbon technologies which have seen their subsidies cut.
Political changes may also lead to a change in attitude towards nuclear. Jeremy Corbyn the new leader of the Labour party is known to be personally against nuclear power, as is the SNP. It is understood that Barry Gardiner, Labour's new shadow energy and climate change minister, has written to Amber Rudd requesting clarification on how the £2bn guarantee to Hinkley was justified. A recent report by HSBC saw "ample reason for the UK government to delay or cancel the project", pointing to eight key challenges such as a falling demand for power as energy efficiency measures take effect; a doubling of interconnector capacity by 2021; and falling wholesale prices meaning the level of subsidy may effectively double by the time Hinkley is due to come on-line in 2023.
Despite this, it looks likely that the Government is going to press ahead with Hinkley (and in due course Sizewell and Bradwell). EDF and DECC are keen to stress the benefits, including that 60% of the supply chain will come from the UK, the construction of Hinkley will create 25,000 new jobs (and 900 ongoing jobs for 60 years once it is operational) and that British firms such as Rolls Royce and AMEC Foster Wheeler are already doing business with the Chinese nuclear industry.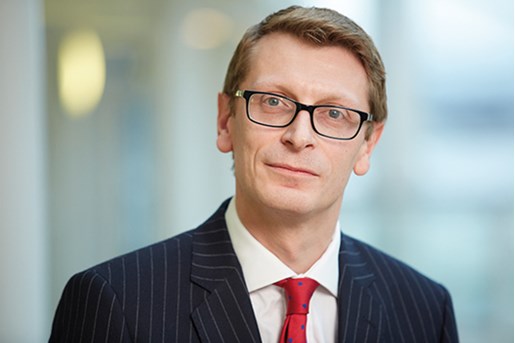 James Reynolds
Partner, Head of Non-Contentious Construction and Engineering Leeds, UK
View profile