Female development and retention is an area of particular interest for us, given the high number of women we employ.
---
Here at AG, thanks to our selection of unique female development initiatives created to support women across the firm and push gender diversity, we are making great strides to increase the proportion of females at senior levels, whilst recognising there is still a lot of work to do.
Supporting the AG Inclusion Strategy
We have two appointed Inclusion Partners, Justine Delroy and Graham Cross, who are passionately committed to driving our gender equality ambitions forward in line with our inclusion strategy. Thanks to our investment in this area, over the last seven years, our female partner proportion has risen from 20% to 28% and in 2019 we were once again included in The Times Top 50 Employers for Women list (for the 12th time since its launch in 2006) – a great endorsement of our commitment to providing a workplace in which women can flourish and advance their careers.
We are a signatory to the Think, Act, Report government campaign, a voluntary programme aiming to improve gender equality in the workplace and share best practice, and have taken a number of important steps to ensure that the environment in which our women operate is fair, inclusive and a true meritocracy. Action taken has included a review of our partner promotions process from a gender perspective and launching unconscious bias training for key partner groups.
Development Programmes
We continue to invest in our established internal female development programmes, designed to encourage women to aspire for senior positions within our firm and develop the skills that will help them succeed. We invest in programmes which aim to inspire more junior women to aspire for senior positions in our firm and develop skills that will help them succeed.
Over the last ten years, in support of our long-term goal to increase the proportion of female partners, we have run our flagship programme, "How to Flourish", a unique initiative for our firm in that one third of the delegates are female in-house lawyers from our clients. Feedback is always phenomenal and we closely monitor the impact of the programme in terms of participants' levels of confidence, aspiration, skills and engagement.
Over the last year we have also been piloting a Female Sponsorship Programme, to support female progression in the firm at the highest level. The new programme is built upon research that demonstrates that women need greater sponsorship, as opposed to mentoring, and the scheme has provided a platform for senior sponsors to support and advocate for women, as well as giving them advice and encouragement.
Support for working parents and carers
We have significantly increased the level of support offered to working parents and carers, including the introduction of a maternity buddy scheme, lunches for new parents, webinars and seminars on subjects of interest to working parents and carers, and support with sourcing childcare. We also offer enhanced pay for employees wishing to take Shared Parental Leave which matches our generous maternity pay package.
AG has also worked hard over the last few years to embed a flexible and agile culture at the firm, which we know has helped to retain a number of women with caring responsibilities. For more information about our approach, please see our Agile Working page.
Gender Pay Gap
Each year we produce and publish our Gender Pay Gap analysis as we are legally required to do. However, we have gone further than this and our 2022 report, included partner data and a combined partner/employee pay gap figure. This approach gives a better representation of our true gender pay gap and has helped the firm identify what progressive action needs to be taken to close the gap.
Campaigning for Gender Equality
Equality is not a women's issue, it's a business issue. At AG we are committed to striving for better gender balance in our business and actively seek opportunities to campaign about gender equality issues.
International Women's Day 2020 Campaign
The theme for this year's International Women's Day 2020 campaign was #EachforEqual. An equal world is an enabled world. Individually, we're all responsible for our own thoughts and actions - all day, every day. We can actively choose to challenge stereotypes, fight bias, broaden perceptions, improve situations and celebrate women's achievements.
Memberships and accreditations
Key contacts
Our Inclusion Partners are responsible for engaging the business, setting the inclusion strategy and spearheading our efforts in each of their respective areas of inclusion.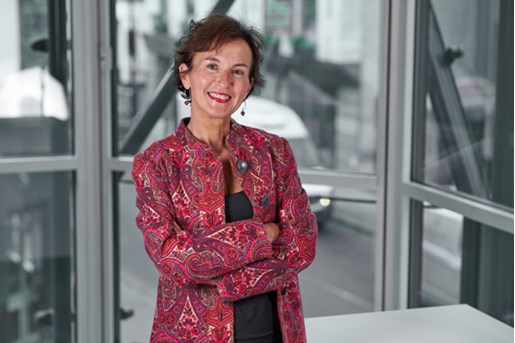 Justine Delroy
Partner, Head of Tax & Structuring
United Kingdom
View profile