We have taken a proactive approach to diversifying our workforce and raising our profile within the black, asian and minority ethnic (BAME) community.
---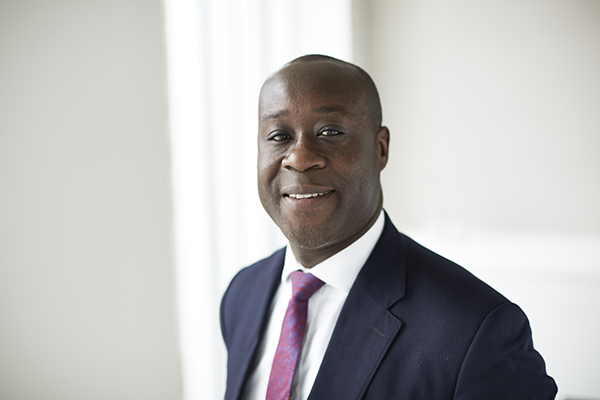 "The legal sector's continued success depends on the people we attract, their talent, ambition, creativity and drive. Law firms must step up their efforts to seek out and support talented individuals with the potential to help their firms thrive – regardless of colour, background, beliefs and social circumstance."
Harold Brako – Partner at Addleshaw Goddard
AG BAME Sponsorship Programme
Based around practical recommendations raised in The McGregor-Smith Review, we have established the AG BAME Sponsorship Programme, led by senior Partners from across the firm and designed to deliver events promoting the attraction, career progression and retention of BAME talent.
We are also a pro-active member of the BITC Race Campaign – that stands for "diverse leadership on boards and at senior level, diverse representation and progression in the workplace".
Recruitment
We have invested in a partnership with Bright Network, 'a free membership network designed to help university students and recent graduates across the UK connect with employers and get the support they need to fulfil their potential.' A significant proportion of the student membership are of BAME ethnicity.
The firm has implemented internal recruitment procedures and introduced training and guidance to ensure that every application is dealt with on its merits. We engage with those responsible for recruitment and promotion decisions to ensure they fully understand and appreciate those diversity considerations which help to nurture and promote a fully inclusive culture.
Networking
AG is a founding member of NOTICED, an interfirm diversity network which encourages diversity in the legal profession and raises awareness about issues faced by ethnic minorities in accessing the profession and career progression. It believes strongly that diversity and inclusion add value to an organisation by attracting and retaining the very best talent, fostering innovation and meeting the needs of very varied clients in today's global environment.
NOTICED published the first edition of their Best Practices Report in April 2019. The NOTICED committee thought that it would be useful for all member firms to exchange ideas and good practices which could be distilled into a short report.
Memberships