Our Intellectual Property Group is recognised as one of the leading practices in the country.
---
With the protection and enforcement of IP rights, this has become a key area in an increasingly competitive and global market.
We regularly act for household names such as British Airways, Primark and Travelodge to protect their brands and intellectual property. We provide a full legal service on all cases of IP infringement, including trade marks, passing off, copyright, design right, database right, patents, advertising disputes and domain name disputes. We have extensive experience not just in the relevant courts, but also in arbitrations and trade mark registry proceedings.
But it's not just about bringing and defending proceedings. Clients ask for our advice on a broad range of IP matters that affect their businesses, including risk assessments, brand policing and the devising and implementation of national and international strategies for protection, enforcement and commercialisation of IP rights.
Ways in which we can help you include:

Cost-effective enforcement of your IP rights
Avoiding infringement of third party IP rights
Recovering domain names registered by unauthorised third parties
Patent and technology disputes
Contractual disputes surrounding licensing or distribution
Data disputes
Misuse of confidential information

We are one of the very few UK law firms to offer a dedicated in-house trade mark and design filing practice in the form of our Brands and Designs Group (BDG), supported by a team of specialised trade mark personnel. This enables us to offer a complete 'one-stop shop' for all trade mark and design issues. Our IP litigators work closely with the BDG and we can provide a seamless service on any contentious matter that arises from your portfolio of registered IP rights.

We have substantial experience in managing cross jurisdictional IP disputes. As IP is territorial, we draw on international specialists from our preferred network of foreign firms where required. The significant international arbitration experience in the firm means we are well placed to advise on ICC and other arbitration proceedings with an IP element.

Here are some highlights of our recent contentious IP work.

Trade mark and passing off disputes

We have:

Advised a UK airline and its group companies in relation to contentious IP matters including trade mark infringement, passing off, copyright infringement and domain name recovery
Acted for Britvic in respect of 'lookalike' products
Acted for The Co-operative Group Ltd in relation to allegations of trade mark infringement and passing off in relation to a third party's use of the mark "coop"
Acted for PZ Cussons in relation to pursuing third parties for passing off and registered and unregistered design right infringement against third party infringers
Advised William Hill on issues of trade mark infringement and passing off

Copyright and design disputes

This work has seen AG:

Advise Primark Stores Ltd (part of Associated British Foods) on all contentious matters including copyright and design right infringement issues, trade mark infringement and passing off
Advise Michelin Companies on general design and trade mark infringement matters
Act for Churchill Retirement Group in pursuing a copyright infringement claim against a competitor in relation to copyright infringement of architects' plans
Act for Celador Productions Ltd and its former director defending a claim for breach of confidence and copyright infringement in respect of a TV show format
Act for one of the largest broking houses, Tradition Financial Services Ltd, against Argus Media in a dispute relating to use of coal pricing data

Trade secrets disputes

This area of expertise has included:

Acting for Volkswagen AG and Thales to obtain an interim injunction against academics and universities to restrain the use of confidential information relating to vehicle immobiliser technology
Acting for a leading bank in defending a claim for alleged misuse of a customer's data
Advising a FTSE 100 subsidiary in respect of a significant dispute with a major competitor for copyright infringement and breach of confidence

Patent disputes

Among our recent case highlights, we have:

Acted for AAH Pharmaceuticals and Lloyds Pharmacy in patent litigation brought against them by Eli Lilly in relation to alleged infringement of the Olanzapine patent
Acted for a national transport related business in defending it against a patent infringement claim
Advised an international company in the scientific sector confidentially about its patent and contractual rights against third parties arising out of a series of patent licence agreements

"Addleshaw Goddard demonstrated excellent negotiation skills and offered practical advice."
Chambers (2023): Intellectual Property client (UK)

"They have deep expertise in this area and field an impressive team of partners and associates."
Chambers (2023): Intellectual Property client (UK)

"Good value for money, helpful and collaborative. Nothing is too much trouble."
Legal 500 (2022)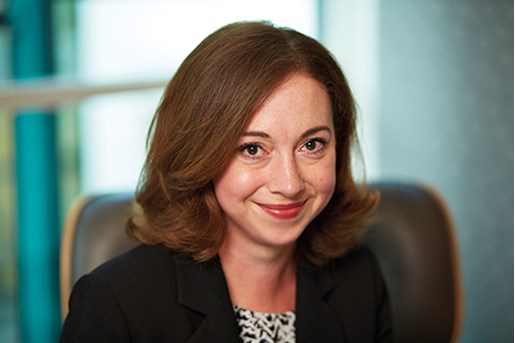 Emma Armitage
Partner, Dispute Resolution, Intellectual Property
London, UK
View profile