Our dedicated fashion team is here to help you navigate the challenges your business may face in the dynamic, brand-conscious fashion industry.
---
Our experience in acting for an enviable portfolio of house-hold names has given us unparalleled sector knowledge and expertise to recognise and understand the legal and commercial issues facing the fashion industry.
We know that fashion is a fast-moving environment. The challenge for high-street designers, suppliers and retailers is to appeal to a target market of fashion savvy shoppers while also protecting their own brand and reputation. We can help you meet this challenge.
Our advice and assistance to our high-street fashion clients enables them to remain competitive in an industry dictated by short seasons and ever-changing product cycles with increasing consumer demand for celebrity and catwalk-inspired design trends.
We are experienced in advising on everything from product development and design through to dealing with claims for intellectual property (IP) infringement brought by third party designers, retailers and brand owners.
The AG fashion team has access to an extensive fashion designs database and archive, operated by a leading service provider in the fashion industry. Our innovative use of this database enables us to provide our clients with an invaluable resource in respect of 'prior art' searches relating to design right issues.
For more details, please contact a member of the team below. You can also check out more about our approach and the added value we provide to our clients through training and support.
Our fashion team has extensive experience in all aspects of IP work, including those concerning fashion industry clients – such as copyright, trademarks and registered and unregistered design (United Kingdom and Community).

We deal with both contentious and non-contentious IP work. This ranges from High Court infringement litigation to advising on product development projects and the protection and licensing of IP rights.

We also offer advice across a full range of advertising and marketing law, such as the adherence to the Committees of Advertising Practice UK Advertising Codes, and provide innovative commercial solutions to help avoid litigation, prosecution, censure and commercial or contractual liability.

We provide clients with up-to-date legal insight and practical guidance on avoiding fashion law disputes in the form of the Fashion Clinic and the Fashion Surgery.

The Fashion Clinic can be held at our clients' offices for their buyers, designers and/or legal teams and consists of a 30 to 40-minute informal, interactive group training session including:

An introduction/reminder of basics of IP law in the context of fashion design
Dos and don'ts when designing and/or buying in designs and dispelling common myths
A mini case study, featuring a recent high-street fashion issue and what can be learnt from it
Our tips on how you can creatively follow the latest trends without encountering legal issues

We usually follow this with a 15 to 20-minute Fashion Surgery informal group session in which:

Your team can ask any questions/talk about issues they have had
The AG fashion team will provide general advice on how the team could have avoided an issue, what they did right, and what they could have done differently in the circumstances
Your team members can talk about any concerns they may have and the AG fashion team can provide reassurance as regards where they stand in relation to intellectual property law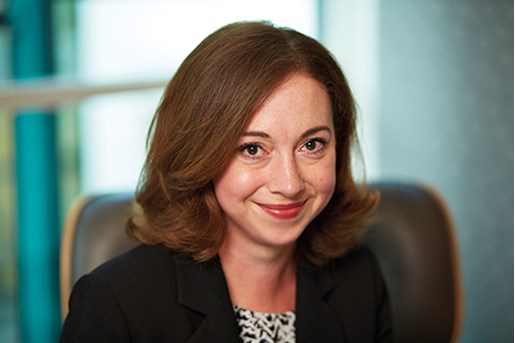 Emma Armitage
Partner, Dispute Resolution, Intellectual Property
London, UK
View profile