Our team has extensive knowledge of the derivatives & securities financing sectors, supporting clients of all types across all asset classes
---
Our premier derivatives and SFT practice provides transactional and advisory services on the full range of OTC, exchange-traded and securitised derivatives, repos and securities lending, including advising on the regulations impacting on derivatives across all asset classes. Our clients include all of the UK clearing banks, over 15 building societies and a wide range of other national and international sell-side, buy-side and financial market infrastructures. Our full advisory service includes colleagues in our regulatory, tax and dispute resolution teams.
We regularly advise on all types of industry documentation including ISDA Master Agreements, credit support arrangements, ISDA protocols, EFET, FIA, GMSLA, GMRA, prime brokerage, master netting, FX and IRS give-up arrangements. We advise on the structuring of innovative capital optimisation transactions and have a deep understanding of regulatory capital netting rules and resolution frameworks.
We are at the forefront of IBOR and associated benchmark-related developments, assisting a full spectrum of clients with this major transition and we have been and continue to be heavily involved in the Brexit-driven structural market reforms taking place across the European derivatives landscape.
Our cutting edge expertise includes:
Acting for lenders and borrowers on their real estate, social housing, leveraged finance, project finance, asset backed and M&A deal contingent hedging
Secured financings in repo and total return swap formats
Negotiation of trading documentation including carbon markets and emissions trading programmes
Close-out netting enforceability reviews and the provision of regulatory capital opinions
Advising clients on EMIR and other regulatory requirements affecting entities who enter into derivatives, including reporting, clearing and risk mitigation
Advising on Islamic finance hedging structures and documentation
Extensive experience of CDS credit events and close-outs following bankruptcy and other termination situations
Disputes relating to derivative products
Previous in-house derivatives experience at some of the world's most active swap dealers means our team has strong knowledge of the broad range of issues facing banks and their trading counterparties, enabling us to give expert advice that is innovative, practical and commercial.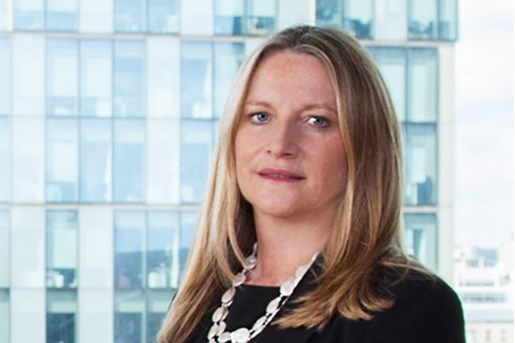 Rachel Kelly
Partner, Finance and Head of Structured Finance and Securitisation
London
View profile