Our dedicated and experienced asset finance lawyers have extensive knowledge of the asset finance and leasing industry and are known for providing first-class, comprehensive advice to clients.
---
The Addleshaw Goddard asset finance and leasing team handles a broad range of domestic and international matters for many different types of clients. The work ranges from complex structured transactions to regulatory and compliance advice, and covers a wide spread of asset categories and ticket sizes, including:
Passenger and freight rolling stock and other railway assets
Marine vessels
Commercial vehicles and yellow goods
Energy generation plant
Industrial plant and machinery
Telecommunications equipment
Medical equipment
Computer hardware and software
Fixtures
In addition to its own areas of expertise, the asset finance team is able to draw on AG's wider expertise whenever and wherever required, such as corporate, contentious and competition.
We also have an experienced aviation team which is internationally recognised as a premier provider of legal services to the aviation industry. Our clients range from airlines, banks, finance and leasing companies, aircraft, engine and component manufacturers, to airports and insurers.
In 2013, AG received the Asset Finance Legal Provider of the Year award at the Leasing Life Awards. In 2014, AG received the Asset Finance Legal Team of the Year award at the Leasing World Awards. We are also an associate member of the Finance and Leasing Association.
Our work has covered a wide range of matters, such as:

Rolling stock procurement, finance and leasing
Marine finance (including remotely operated underwater vehicles)
General equipment leasing, including finance and operating leases, hire purchase, and sale and leaseback
Major portfolio sales and purchases
IFRS 16-compliant off-balance sheet structuring
Financing of lease receivables
Block discounting
Financing of energy and power projects including STOR, capacity mechanism, anaerobic digestion, wind and solar
Security arrangements and residual value support
Funding of medical equipment into the public and private sector
Introduction agreements and disclosed/undisclosed agency arrangements for customer finance documents
Vendor programme agreements
Purchase, collection and sales agency arrangements
Consumer credit and consumer hire (including compliance advice)
Aviation transactional work - including aircraft and engine financing, operating leases, wet leases and charters; purchase agreements for new and used aircraft and engines; maintenance and repair agreements, including power-by-the-hour agreements for engines and components.
Aviation regulatory matters - including economic regulation (operating licences, route licences, air transport licences, state aid); competition law and merger control advice; safety regulation (air operators' certificates, certificates of airworthiness and airworthiness review certificates, crew licensing); airport regulation (including slots); registration issues (including Cape Town Convention registration); ETS (the application of the EU Emissions Trading Scheme to aviation); carriage documentation (including conditions of carriage, passenger tickets and air waybills).
Aviation litigation - including employment issues, aircraft repossessions, transactional disputes and insurance coverage disputes.

We have dedicated specialist teams operating in each of these areas. Where necessary or appropriate, we also access other relevant areas of expertise within the firm, such as asset finance, banking, tax, corporate, commercial and competition.

Among many case highlights, we have advised:

the equity sponsors on the acquisition of a c.£900m rolling stock fleet replacement programme procured by KeolisAmey for operation of the new Wales & Borders rail franchise;
a funder in relation to its funding of combined heat and power equipment via a receivables finance arrangement
CAF on the manufacture, supply and maintenance of a c.€200m order of diesel multiple units for operation on the West Midlands passenger rail franchise;
RBS/Lombard on the £158m sale to Investec and Shawbrook of the entire Lombard Offshore lease/loan book, originated out of Jersey, Guernsey, Isle of Man and Gibraltar;
a funder on its £100 million acquisition of an equipment finance company, involving a full scope due diligence exercise alongside a full suite of acquisition documents
Eversholt Rail on a series of new-build rolling stock financings totalling in excess of £1bn, including:

the £490m fleets of Civity UK EMUs and DMUs ordered by Arriva Rail North from Spanish rolling stock manufacturer CAF;
the circa £500m fleet of Hitachi-built AT300 bi-mode rolling stock ordered in two tranches by Great Western Railway; and
the £120m fleet of Civity UK Intercity EMUs ordered from CAF by First TransPenine Express;

a funder in connection with the provision of a stage payment and lease facility for a waste recycling facility and
CrossCountry Trains on all rolling stock-related aspects of its 2016 Direct Award franchise

We have also conducted a consumer credit compliance audit and advised on the implications of the transition of industry regulation to the Financial Conduct Authority.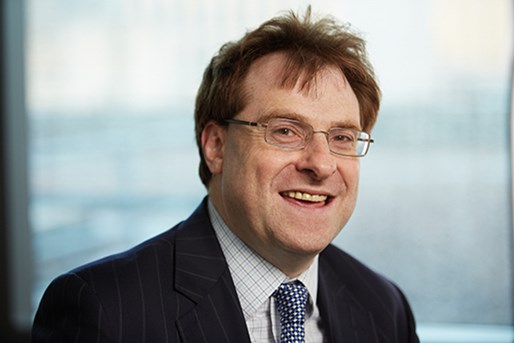 Andrew Maskill
Partner, Asset Finance and Leasing
United Kingdom
View profile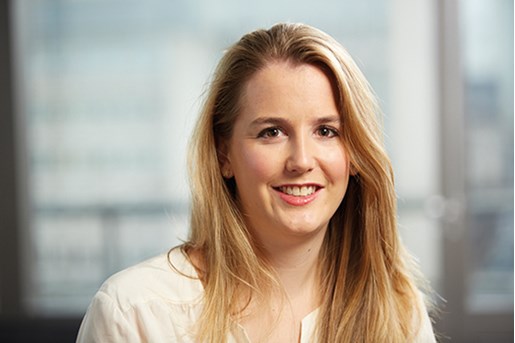 Elizabeth Wareing
Partner, Asset Finance & Leasing
Manchester, UK
View profile