Expertise
Eva is a Managing Associate in the German office of Addleshaw Goddard. She specialises in mergers and acquisitions, private equity, buy-and-build, corporate reorganisations and finance transactions. Her clients span a broad range of industries, private equity investors, partnerships, LLPs, banks, credit funds and borrowers who she advises on bilateral and cross-border transactions.
Eva is fluent in German, English and Italian and specialised on advising clients from Italy on their investments into Germany.
Ongoing advice to a large global cooperation on the implementation of buy-and-build strategies in the healthcare sector.
Acting for a UK bank on the financing of a world-leading professional services company in a total amount of GBP 80 million.
Acting for a worldwide provider of industrial equipment, technologies and related parts and one of their German holdings in connection with several amendments to their existing credit facility in a total amount of USD 500 million.
Acting for an English retail group with operations across Europe for a syndicated Asset Based Lending (ABL) financing in a total amount of GBP 70 million.
Advising a US lP law firm on its entry into the German market and assisting with its office opening in Munich with a focus on professional practice.
Advising an IP law focused UK law firm on corporate and professional law in connections with its entry into the German market.

Publikumsgesellschaft; Liquidation - BGH 30.1.2018 - II ZR 137/16; WuB - Entscheidungsanmerkungen zum Wirtschafts- und Bankrecht, 2019
Smart Sanctions in the European Union, Duncker & Humblot, 2014
Current developments in Insolvency Law, Neue Zeitschrift für das Recht der Insolvenz und Sanierung (NZI) 2010, 638-640
The judgement oft he ECtHR in Bykov v. Russia, Zeitschrift für Osteuropa Recht, 2010, 342-346

German
English
Italian
French

Eva Stöckel studied law at the University of Passau, the University of Rome and the University of Cologne. She completed her legal traineeship in Düsseldorf and her PhD at the University of Tübingen in 2012.

German Italian Lawyers Association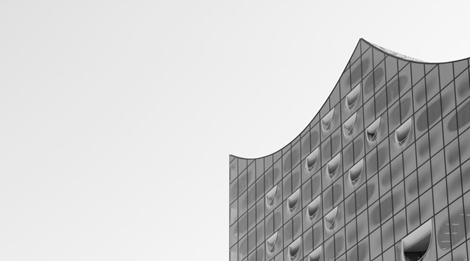 Our Hamburg practice is established in the German market, providing local expertise on a global scale to clients with business interests across Europe, Asia, the Middle East, the US as well as Africa and other emerging and frontier markets.
Find out more