OUR MANAGED LEGAL SERVICES SEES CLIENTS TRANSFER TO US ENTIRE TRANCHES OF LEGAL WORK, IN TURN ALLOWING US TO PROVIDE A COMPLETE END-TO-END LEGAL SERVICE FOR THE SPECIFIED AREA.
---
In effect, we act as a 'one-stop shop' for some, or indeed all, legal services that would usually be carried out by an in-house team. Often, this is an entirely new avenue for clients and provides an opportunity to deliver the work in a fresh and efficient manner.
We operate our Managed Legal Services in two main ways. The first involves the transfer of an entire portfolio of work by a client to AG – for example all of their employment work. AG then services the work at all levels of value, complexity and risk. In exceptional cases, this may include the transfer of the client's in-house lawyers to AG. The second main approach involves a focus on a specific process or work stream that is relatively transactional and which can be standardised.
Our approach provides an unparalleled pool of resources, including our cutting edge technology and access to highly skilled lawyers and paralegals. The benefits to clients is cost certainty, quick response times, the effective management of legal risk and the opportunity to free up the in-house team to focus on the delivery of high-value strategic legal advice.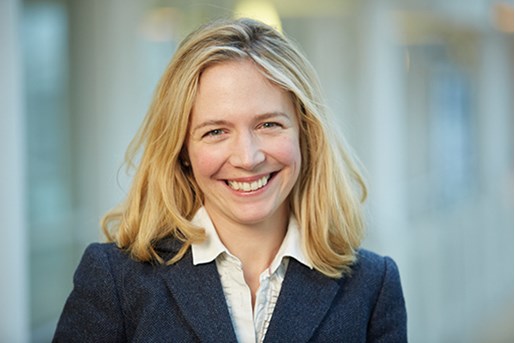 Georgina Powling
Partner, IP and Commercial Services
United Kingdom
View profile
"We know that in-house legal teams are having to manage growing 'day-to-day' workloads on tighter budgets and with fewer lawyers whilst still negotiating an increasingly complex risk and regulatory environment. Simply outsourcing the work to external counsel is not always the answer as it can be expensive, cumbersome and uncoordinated involving several panel firms.
Our bespoke managed service designed to empower clients and equip the legal function with the knowledge, data and tools to contract smartly, quickly and effectively. It is also sustainably priced, becoming more cost effective over time not less. It also frees up time for the internal legal function to deliver value-adding, high quality advice to the business.
We were delighted when our approach received the 'Most Innovative Law Firm' award in the Resourcing and Efficiency category of the 2016 Financial Times Innovative Lawyers Awards."
Georgina Powling, Partner