Our Client Insights series shares thought leadership, sector insights and commercial successes from across all areas of Healthcare.
---
The healthcare and life sciences industry is an innovative one, currently experiencing challenges due to funding, increasing demand on services and in a heavily regulated environment. There is also, of course, the impact of Brexit and COVID-19. However, as you will hear from the 11 clients that we interviewed, opportunities are plentiful as the market changes, including digital healthcare technologies having positive and disruptive effects, the increasing interaction between the public and private sectors and the growth of the retirement villages market.
If you would like to discuss any of the topics covered in the interviews, or take part in a future interview please contact us.
More client insights coming soon.
---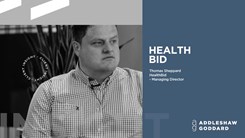 3 December 2021
Tom Sheppard Managing Director of Healthbid shares his insight in to the current landscape of the health sector. He draws on past experience from working for both the NHS and private healthcare organisations >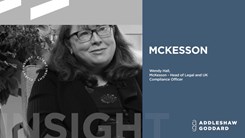 17 November 2021
Wendy Hall, Head of Legal and UK Compliance Officer for McKesson UK sits down with Louise Dobson to talk about her recent experiences of working for pharmaceutical and pharmacy businesses >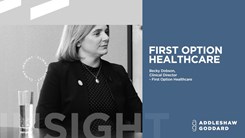 3 November 2021
Clinical Director of First Option Healthcare Becky Dobson reflects on the challenges of providing complex homecare for children and adults throughout a global pandemic >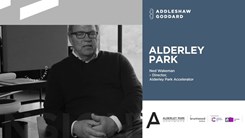 28 October 2021
Listen to Ned Wakeman, Director of Alderley Park Accelerator as he meets with AG Partner, Shelly McGivern. Andy Roberts, Venture Development Manager at Alderley Park Accelerator shares some recent success stories >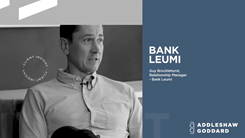 23 September 2021
Rachel Orton meets with Guy Brocklehurst to discuss where he sees the greatest opportunities post-pandemic, given Leumi UK's historic expertise within healthcare financing >