The Sale of Alcohol Bill 2022 ("the Bill") is an attempt to have a single piece of legislation to regulate the sale of alcohol. It follows several previous attempts to overhaul a patchwork of more than 100 separate pieces of law dating back over 200 years to bring about a more efficient licensing system for both those in the licensing trade and consumers.
---
Background
It is widely accepted that the alcohol licensing system in Ireland is antiquated and inefficient. Most of the laws relating to the sale and consumption of alcohol in Ireland was enacted in Victorian times. The proposed Bill will maintain a restrictive licensing regime and applicants for new alcohol licences will generally have to satisfy relevant notice parties such as the Courts, Gardai and Fire Officers that both the premises and applicant are suitable to receive a licence for the sale of alcohol.
Previous attempts to reform the law relating to alcohol licensing in Ireland have sought to balance the interests of commerce and public health but have generally failed due to the intrenched opposition of interested parties. The current Bill has received criticism from the Health Service Executive and College of Psychiatrists among others for extending access to alcohol rather than limiting it. The Oireachtas Justice Committee has commenced a review of the Bill and will hear evidence from interested parties such as the Licenced Vintners Association, Vintners Federation of Ireland, Music & Entertainment Association of Ireland, Give Us the Night and others.
The proposed changes set out below are those most relevant to public consumption of alcohol. The current position in relation to hotel licenses and off-licenses will remain largely unchanged.

Permitted trading hours for pub licences will change with closing time at 12.30am each day rather than the different closing times for weekdays, Fridays, Saturdays and Sundays which is currently the case.
Currently late bar openings are facilitated through Court applications for special exemption orders. Special exemptions require a dance licence in addition to a full seven day on publican's licence and there are other additional conditions for the granting of such special exemptions such as operational CCTV. Each special exemption application for each individual date for which a late bar extension is sought costs €410 in Court stamp duty. It is proposed to move from the current special exemption system to new annual permits for late bars and nightclubs. Opening hours for pubs will remain until 2.30am (as per the current special exemption procedures) with nightclubs having the option to remain open until 6.00am.
New annual permits for late bars and nightclubs will require Court authorisation and will be subject to conditions such as CCTV and accredited security staff together with compliance of any industry charter.
Objections to the granting of any licence can be made to the Court by An Garda Siochana, the HSE, Fire Officers or any representative or member of a local community or person who has a substantial or bona fide interest in the granting of the licence. Online renewal of licences will be possible where there are no objections and applications for new licences and renewal of licenses will be notified to the Gardai, Fire Officer and HSE in addition to the requirement to advertise. This is similar to the current position with the exception that the HSE is not a notice party under existing legislation.
The Bill sets out restrictions on the sale of online alcohol with a separate offence if alcohol is sold without an age check.
An Garda Siochana will be entitled to issue fixed charge notices for offences to customers (as opposed to licensees) who are found to be in breach of permitted hours.
There is a new proposed cultural amenity licence to facilitate the sale of alcohol at galleries, theatres, museums and other cultural venues and amends the current procedures relating to theatre licences. The venues will be required to comply with the same standards and conditions as full pub licences.
It is proposed to change current position where a new pub licence can only be granted by extinguishing an existing licence. The current requirement has created a market in the sale of pub licences which generally cost between €60,000-€65,000. It is proposed to end the current requirement to extinguish a licence after a transition period of three years following enactment of the Bill. The requirement to extinguish a pub license in order to create a new off licence will remain.
Any pub licence granted under the proposed legislation may not be sold for extinguishment purposes.
The new licensing regime will be dealt with at District Court level. Currently applications for new hotels, pubs, off licence and member's club licences are dealt with in the Circuit Court.

It is not clear what the cost of the proposed new annual permit for late bars and nightclubs will be. Given the significant Court stamp duty and excise duty, which is levied under the current special exemption regime, the cost of any such permit is likely to be considerable and as any required duty will have to be paid up front, the cost of such a permit may be an issue for some operators.
The proposed opening of nightclubs until 6.00am with service until 5.00am will be a challenge to manage and may lead to some venues having difficulty with staffing and feeling compelled to remain open for longer hours depending on local conditions. An Garda Siochana have expressed concern at this proposal.
The proposed amendment to the need to extinguish a publican's licence in order to create a new publican's licence or off licence has already come in for some trenchant criticism from rural TDs. It is likely that the proposed amendment will be vigorously opposed by sections of the various vintner's organisations.
Conclusion
The Bill is a welcome and long overdue review of the alcohol licensing code. Aspects of the current licensing regime are illogical and inconvenient, making alcohol licensing a minefield which can be costly and difficult to manage. Management of alcohol licensing will remain heavily regulated. The Bill is scheduled for priority drafting in Spring 2023 with 38 Bills for publication during the Spring schedule of the Oireachtas. The Minister for Justice hopes to enact the legislation during 2023, but it will not be surprising to see some significant amendments proposed which with some anticipated sharp opposition from vested interests may slow the passage of the Bill.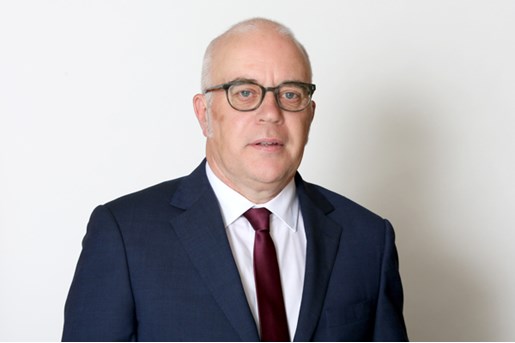 Donal Dunne
Legal Director, Dispute Resolution
Dublin, Ireland
View profile