Background
The EU Directive on Representative Actions for the Protection of the Collective Interests of Consumers ("the Directive") entered into force in December 2020 and was to be transposed into Irish law by 25 December 2022 and to come into effect from 25 June 2023. The Irish government has now published the general scheme of the Representative Actions for the Protection of the Collective Interests of Consumers Bill ("the Bill") and a first reading of the Bill has now been completed.
The national measures transposing the Directive into Irish law will include several new mechanisms for collective actions, which are not dissimilar to class actions. This will represent a significant change in consumer protection and in civil litigation procedures for consumer claims. It remains to be seen how such consumer actions will be funded.
Qualified Entities
The Directive is designed to facilitate consumers in acting collectively in claims arising from a wide area of consumer services and products.
Under the Bill, claims may only be pursued by a "qualified entity". A qualified entity acts as the claimant on behalf of consumers whose collective interests are alleged to have been harmed .It may pursue domestic or cross border representative actions against a party who is alleged to have breached specified EU or Irish consumer protection law. Amongst other areas of consumer protection law, representative actions can be pursued for claims in financial services, food safety, health, data protection, technology, energy, and telecommunications.
Qualified entities are required to be non-profit organisations and must apply to the Minister for Enterprise, Trade & Employment to be designated as such, providing that the criteria and standards as set out in the Bill are met. Only a registered qualified entity may bring a representative action in Ireland or in other EU member states. A qualified entity must be a recognised legal organisation with 12 months of actual public activity in the protection of consumer interests and which has a legitimate interest in protecting consumer interests in order to be registered.
Representative Actions
A representative action may only be brought before the Irish Courts by a qualified entity. There is a requirement that traders engage in dispute resolution discussions in advance. The court will only authorise a representative action if discussions do not result in a settlement. The Court may deem a representative action admissible where it is satisfied that the applicant in the action is a qualified entity. The Defendant trader in a representative action may challenge whether a qualified entity complies with the designation criterion as part of any defence to a representative action.
A qualified entity may seek injunctive relief and/or redress measures such as compensation, repair or replacement, price reduction, contract termination or reimbursement of price paid, and a consumer should not be entitled to receive compensation more than once arising from the same cause of action against the same trader.
Representative actions may only be brought before the High Court but two or more qualified entities may join together on a cross border basis to bring a single representative action in several member states.
A number of limitations and safeguards are proposed including approval by the Irish Courts of any proposed settlement, adverse cost orders in the event that a representative action is dismissed and transparency regarding the funding of representative actions which is discussed below.
Funding of Representative Actions
Third party litigation funding is currently prohibited under Irish law except in very limited circumstances and there are no procedures for class actions in Ireland. In other jurisdictions, class actions can be funded by commercial litigation funders. As there is currently no provision for legal aid or public funding for consumer actions in Ireland, the proposed scheme provides for third party funding of representative actions "insofar as permitted in accordance with law". The Bill provides that any decisions on settlement should not be unduly influenced by a third party in a manner, which will be detrimental to the collective interests of consumers represented by the representative action. Any qualified entity bringing a representative action must disclose to the Court a financial overview that specifies the sources of funds used by it to support the representative action. The Bill also provides that the Court shall ensure that any conflicts of interest are prevented, and that third party funding shall not operate to divert the representative action from the protection of the collective interests of consumers.
The provisions of the Bill represent a small potential half step towards third party litigation funding but given the obligation in the Directive to ensure that the costs associated with taking representative action do not create a financial obstacle to the taking of such actions, the position in relation to the funding of such representative actions remains unclear. Given that consumers will only have to pay a limited amount to join a representative action (an amount which is to be included in regulations which will issue once the Bill is enacted) and the possibility that significant costs could be awarded against a representative entity, if the representative action fails in whole or in part, the financial risk in pursuing such an action is potentially considerable.
Conclusion
The Directive has a potential to introduce a limited form of consumer class actions in Ireland and across the EU in a wide range of consumer areas. Given the restrictions in the nature of parties who may be registered as qualified entities and the lack of any legal aid, public funding or third-party litigation funding, these restrictions are likely to act as an effective deterrent to consumer representative actions in Ireland. While the Irish government is proposing to relax the prohibition against third party litigation funding for international arbitrations with a seat in Ireland, it may be compelled by the European Commission in the future to provide a scheme for the regulation of third party funding to ensure that the costs of representative actions does not prevent qualified entities from pursuing the exercise of consumers of their right to redress.
An infringement notice has been issued by the European Commission against Ireland, arising from the government's failure to transpose the Directive by 25 December 2022. As the Bill has been published and is before the Dáil, there should be some urgency to ensure that the Bill is enacted and operational by 25 June 2023.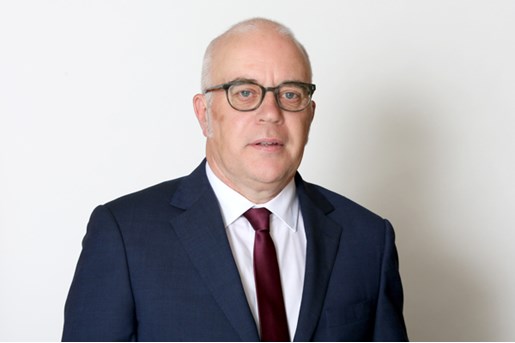 Donal Dunne
Legal Director, Dispute Resolution
Dublin, Ireland
View profile