As businesses plan for the new year ahead, we've taken a look at what to expect in employment law in 2022.
---
Employment Law Bill
In the Queen's Speech in December 2019, the government announced that a new Employment Bill would be brought forward to seek to protect and enhance workers' rights post Brexit. While we still do not have a timetable for the long awaited Employment Bill, government has confirmed that it intends to bring it forward "when Parliamentary time allows" but BEIS has suggested that due to the significant impact of COVID-19 on the labour market, the Bill will only be brought once the post-pandemic needs of businesses and workers are more firmly established.
The measures expected to be included in the Bill are wide-ranging (see Horizon Scanner) and we have highlighted some of the key developments below.
New Single Enforcement Body
In June 2021 the government published its response to the consultation on the proposal to create a single enforcement body to offer better protection for workers in relation to National Minimum Wage, holiday pay, Statutory Sick Pay, modern slavery and labour exploitation. The new Single Enforcement Body will bring three existing bodies into one organisation with wider powers to protect employment rights and improve employers' compliance.
The statutory provisions to create the new Single Enforcement Body are expected to be included in the awaited Employment Bill.
Flexible Working
The government consultation on flexible working closed last month and we now await their response. The consultation considered five key proposals: making the right to request flexible working a day one right, whether the eight business reasons for refusing a request all remain valid, requiring the employer to suggest alternatives, the administrative process underpinning the right to request flexible working, and requesting a temporary arrangement.
It also looked to consider how to make the most of the lessons learnt from working practices during lockdown and employers' responses to new approaches to working and to consider how to secure genuinely flexible working friendly cultures across and within organisations. Last month CIPD published new guidance on flexible working which was commissioned by the government's flexible working taskforce. (See Update: New Guidance on Hybrid Working)
Depending on the response to the consultation, any measures proposed on flexible working are likely to be included in the Employment Bill.
Harassment in the Workplace
In July 2021 the government announced it will introduce a new mandatory duty on employers to protect workers from harassment and victimisation in the workplace and strengthen and clarify laws on third-party harassment. It is expected that employers will be required to take "all reasonable steps" to prevent harassment and that an incident will need to have occurred before an individual can make a claim.
Although we still do not have a date for the new mandatory duty, it is expected in 2022 and will ensure that harassment will be very much on the agenda for businesses in the forthcoming year. Employers should now be strengthening their efforts to create an environment in which harassment complaints can be reported and investigated properly and deliver or refresh training for staff.
National Disability Strategy
In July 2021 the government published a National Disability Strategy setting out various steps that it will take to remove barriers faced by disabled people in all aspects of their lives including work, justice, politics, transport, housing and leisure services. A government consultation on workforce disability reporting (voluntary and mandatory reporting) has recently been published and will close in March 2022 so we may expect to see the government's response to it later in the year.
Social awareness and a greater understanding of disability issues will continue to grow into 2022 and employers will want to ensure that their policies and practices reflect that knowledge and understanding, keeping disability inclusivity firmly on the agenda for the coming year and beyond.
Diversity and Inclusion
Following on from the FCA's discussion paper in July 2021 on diversity and inclusion in the financial services sector it is likely that the regulator will explore the introduction of new rules and regulations designed to put D&I at the forefront of corporate governance in the sector moving forward. While there has been widespread discussion within the financial services sector and from other professional regulators, this is a subject which resonates across every sector.
Changing customer and shareholder expectations is driving a culture of encouraging diversity and inclusion in the workplace. While many organisations now have strategies in place to promote D&I, there is still a visible gap between the aims of the businesses and the reality in the workplace. Board rooms will want to ensure that D&I is very much on the agenda for 2022.
Expected Cases
Our Horizon Scanner has a round-up of future key cases for 2022.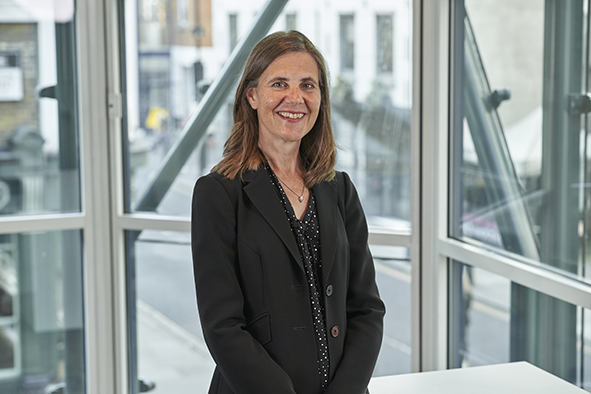 Katherine Moore
Knowledge Lawyer
Tel: +44 (0)20 7160 3181