The obligation of employers to provide a safe working environment is similar throughout the UK and Ireland but the definition of directors and officers of undertakings in these jurisdictions and the manner in which health and safety investigations are undertaken are somewhat different.
---
The trend in health and safety prosecutions in Ireland is moving towards individuals being held to be equally culpable along with corporate entities for serious workplace accidents.
The Safety, Health and Welfare at Work Act 2005 ("the 2005 Act") defines an employer as not only the person who has a contract of employment with an employee but also includes a person under whose control and direction an employee works. This definition can extend beyond director level and down to site or plant management in accordance with Section 80(1) of the 2005 Act which refers to an offence being authorised or consented to by, or is attributable to, connivence and neglect on the part of, a person being a director, manager or other similar officer of an undertaking or a person who purports to act in any such capacity. This relatively flexible definition can be contrasted with the concept of an "accountable person" and "principal accountable person" under the UK's Fire Safety Act 2021 and Building Safety Act 2022.
Currently in Ireland there is no specific offence of corporate manslaughter. However, corporate entities, directors and management can be prosecuted for workplace deaths or serious injuries under the common law offence of gross negligence manslaughter. The likelihood of a director or senior manager being prosecuted for gross negligence manslaughter is relatively low notwithstanding that this common law offence was primarily designed for the prosecution of individuals. The prosecution of the offence is against "the directing mind and will" of a corporate entity which can create difficulties in clearly identifying an individual who bears such overall responsibility for a fatality. The difficulty in securing a conviction for gross negligence manslaughter has resulted in relatively few prosecutions, the offence generally being prosecuted currently with other alleged offences.
The Law Reform Commission Report on corporate killing which dates from 2005, suggested the offence of corporate manslaughter would apply to "undertakings" including public sector entities and unincorporated entities. While there have been attempts to legislate for corporate manslaughter in Ireland, as yet legislation similar to the UK's Corporate Manslaughter and Corporate Homicide Act 2007 has not been enacted in Ireland.
Notwithstanding this, it is notable that the Health & Safety Authority ("the HSA") prosecuted a total of 9 cases for alleged health and safety offences on indictment against corporate entities in 2008. In 2021, of 16 cases prosecuted on indictment, 4 were against individuals. It is notable that in the prosecutions against individuals, the sentencing principles for health and safety prosecutions as set out in the DPP v Kilsaran Concrete Limited [2017 IECA 112] including the attitude to offending, external factors, principle of deterrence and appropriate consideration of litigation, together with fines being proportionate with financial resources of individuals were interpreted in very different ways by the Circuit Court.
In the DPP v Wendel 2021, a fine of €5,000 was imposed on a managing director of a corporate entity for a fatal workplace accident with the Court taking into account the sum of €20,000 paid in compensation to the family of the deceased employee in reaching that figure. It is open to question as to whether similar allegedly mitigating factors should be taken into consideration following the Court of Appeal's detailed consideration of the appropriate factors to be considered, including the financial resources of any defendant in DPP v Telsar Investments Ltd [2022 IECA 255] (this case was linked to the McAuliffe case below).
In DPP v McAuliffe 2021, which was another prosecution in the Dublin Circuit Court, the main contractor of a building refurbishment and the owner of an adjoining pub were prosecuted together with the site manager of the main contractor for offences under the asbestos regulations. The site manager was ultimately held responsible for effectively facilitating the hazardous and unsafe removal of asbestos by staff of the adjoining pub and not taking sufficient action to ensure that the relevant part of the site could not be accessed. He was fined a sum of €12,500 which took account of his status and financial circumstances.
There is a growing tendency for the HSA to identify and prosecute individuals who are alleged to have contributed to health and safety failures leading to serious injuries and fatalities at workplaces and where the HSA and DPP believe that the evidence is sufficient to justify such prosecutions.
There are very distinct differences in the culture of regulatory investigations and prosecutions in Ireland and the UK. There is no similar equivalent in Irish law to the PACE (Police and Criminal Evidence Act 1984) codes of practice. In my experience, investigators from the HSA will not necessarily warn witnesses in advance that interviews are to be held under caution and see no issue with lengthy interviews lasting over 6 hours which can result in allegations of duress. Some regulatory investigators can overlook matters of natural justice and procedural fairness in their drive to identify and prosecute those they feel are responsible for serious workplace accidents.
In Ireland it is no longer a case that the HSA will automatically look to corporate entities only for failing to manage health and safety. Section 80 of the 2005 Act provides that a director, manager or other similar officer of an undertaking may be deemed to be guilty of the same offence and the undertaking if the doing of the acts that constituted the offence has been authorised, or consented to by, or is attributable to, connivence or neglect on the part of a director or senior manager. The 2005 Act also provides that in any prosecution under Section 80 it shall be presumed, until the contrary is proved, that the breach or neglect in management of health and safety was authorised by them and it is for the individual to show that they did all that they could reasonably be expected to do under the 2005 Act and Regulations to establish that they were not negligent, thereby shifting the burden of proof.
Public policy, case law and the defined mission statement of the HSA identify prosecutions against individuals as having a high potential deterrent effect. We can therefore expect to see further prosecutions against individual directors and senior management for alleged offences under the Safety Health & Welfare at Work Acts and Regulations. Employers, management and employees have collective responsibility for safety within the workplace. Any prosecution for breach of the Safety Health & Welfare at Work Acts and Regulations will have resulted from a breakdown in health and safety culture in a workplace. The risk of reputational damage and fines means that directors and senior management must understand their legal responsibilities and role in governing health and safety to ensure good safety standards or otherwise risk prosecution.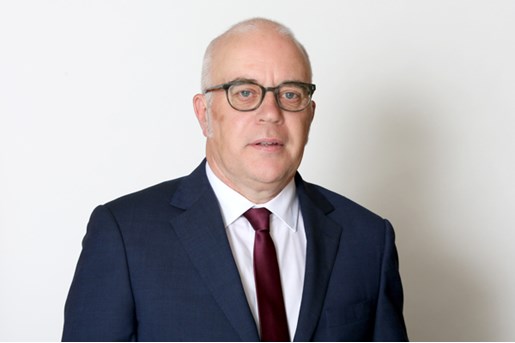 Donal Dunne
Legal Director, Dispute Resolution
Dublin, Ireland
View profile