Following the promise in the Programme of Government to reform sections of the non-life insurance market as a result of significant increases in insurance cover in Ireland and controversy regarding the application of policy provisions to business interruption claims from Covid-19, the Irish government is now implementing legislative changes to generate increased fairness in the pricing of insurance cover and claims handling.
---
The Insurance (Miscellaneous Provisions) Act 2022 ("the 2022 Act") came into effect on 8 July 2022. This legislation amends the Consumer Insurance Contracts Act 2019 ("the 2019 Act") and the European Union (Insurance and Reinsurance) Regulations 2012. Some of the key changes of the 2022 Act are as follows:
An insurance undertaking can no longer charge customers a renewal premium that is higher than they would have been charged as an equivalent Year 1 customer. The new regulations now ban the practice known as "price walking" which penalises customers who remain with the same insurance undertaking rather than changing insurer regularly. The amendment is structured to continue to allow for new customer discounts to support competition in the marketplace. The Central Bank is to carry out a review of the amended regulations and to provide a report to the Minister for Finance within 18 months of the enactment of these regulations, setting out any additional steps that the Central Bank will carry out to address issues arising from differential pricing practices.
Insurers are now obliged to disclose to consumers any deductions from non-life insurance claim settlements and the reason for such deductions. This follows issues which arose in the calculation of business interruption claims in the context of Covid-19 and whether an insurer could take account of state reports received by claimants during the pandemic which reduced their insured's loss. "Public monies" are now defined as monies issued out of the Central Fund or provided by the Oireachtas. Such deductions must be notified in writing and additional information may be collected by the Central Bank in relation to details of such deductions.
The 2022 Act clarifies an anomaly in the 2019 Act where an innocent co-insured consumer could be penalised for damage caused by the criminal or intentional acts of another co-insured. This amendment does not change policy exclusions arising from extreme events such as acts of terrorism, war or cyber-attacks.
The 2022 Act also amends the 2019 Act which now provides for mutual disclosure obligations on consumers and insurers of any report prepared by or on behalf of a consumer or insurer with a view to maintaining or defending civil proceedings. There is now a duty to disclose all such reports and draft reports prepared by experts. The amendment to the 2019 Act expressly excludes any claim of litigation privilege over such reports which would otherwise restrict their disclosure. However, the mutual disclosure provisions do not extend to reports prepared by a lawyer or communication between a lawyer and an expert. The result of this disclosure requirement is likely to be that lawyers will now obtain expert reports rather than their clients which may in fact defeat the presumed intention of this amendment that early disclosure of reports may lead to earlier resolution of claims.
As a further step in the action plan for insurance reform, the government has published the Personal Injuries Resolution Board Bill 2022 ( 2the 2022 Bill") which will, if enacted, increase the role of the Personal Injuries Assessment Board ("PIAB") into areas where PIAB does not currently have any role. The proposed amendments include:
Allowing PIAB to assess the claims arising from a wholly psychological nature. Currently PIAB will not assess such claims and is reluctant to assess claims which are arising from any significant psychological injuries even where there are also physical injuries. It is doubtful if this amendment is practical given that there is a general agreement, that the Court is better able to assess the effect of psychological injuries where litigants are in a position to make submissions on the effect of such injuries.
It will allow PIAB additional time to assess claims where an injury has yet to settle. Under the current time limits within which PIAB operates, in cases where a significant injury has been sustained, it can take a considerable period of time for a prognosis and for clarification of ongoing treatment and procedures to emerge. This proposed amendment is welcomed as potentially ensuring that claims which are submitted to PIAB are assessed within an appropriate timescale, having regard to the nature of the injuries sustained.
PIAB would be entitled to obtain proof of identity in a comparable manner to existing anti-money laundering legislation and would be entitled to provide information to the Garda Siochana in the event of suspicion of a potentially fraudulent claim.
The Bill as drafted would allow PIAB to engage in mediation of personal injury claims rather than an obligation to assess each claim. An assessment could proceed in the event that a mediation is unsuccessful. It is important to note that PIAB does not determine liability but solely assesses damages and it remains to be seen how mediation would fit into this process and how it would be utilsed if liability is disputed.
The overall purpose of the 2020 Act and the 2022 Bill is to increase the oversight that the Central Bank has over the insurance industry, to enhance information sharing and to compel insurers to take proper account of risk and renewal to ensure that customers are not unfairly penalised compared to new customers. The actual effect of the changes implemented by the 2022 Act remain to be determined and it also remains to be seen as to when the 2022 Bill will in fact be implemented.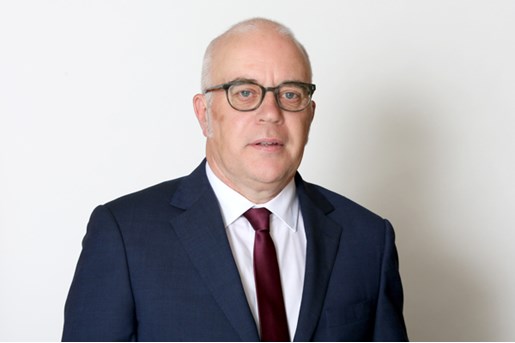 Donal Dunne
Legal Director, Dispute Resolution
Dublin, Ireland
View profile