Re-occurring lockdowns have left consumers with no choice but to move to online shopping, raising the question of whether this rapid change caused by the pandemic will have a lasting impact on the Irish retail market.
---
Some shoppers will continue to browse physical shops to get an idea of sizes and style. However, the advances in e-commerce, coupled with the convenience of online shopping is likely to change the way we shop forever.
Re-negotiations of leases
Many retailers who were struggling to pay their rent before the pandemic may end up surrendering or forfeiting their leases which has led to an increased demand for new terms to be agreed with landlords. Standard lease provisions that existed pre Covid-19, including ten-year terms, fixed rents and rent reviews every five years, provided certainty for landlords and protected them against changes in the market. Tenants are now demanding shorter terms with more break options. Retail tenants are looking to move from open market-based rents to turnover based rents in exchange for waiving a break option or extending terms in existing leases.
Turnover based rents
Turnover based rents allow the landlord and the tenant to share the risk, the landlord gets more when times are good but also suffers during economic downturns. They may initially take a hit on rent reduction but may gain this back when the tenant's turnover increases. Usually a tenant pays a base rent at a certain percentage of the open market value 'topped up' by a percentage of the turnover generated at the store. While this will assist a tenant in ensuring that they can operate profitably, it creates a lack of security for landlords in relation to income forecasts and they must rely on a tenant to furnish accurate figures. This can lead to difficulty for a landlord valuing their premises for potential investors or lenders. It also places a bigger burden on tenants in relation to reporting requirements which can be monthly, quarterly, or annually.

Along with ensuring that accurate information is passed between the parties, it is usually a stumbling block for landlords and tenants to agree what is to be included in the definition of turnover rent. Landlords have recently pushed for online click and collect sales to be included but tenants are keen to exclude anything not directly paid for in the premises itself.

Issues around how to treat returns, staff discounts and gift vouchers also arise and most retailers have strong firm polices in this regard. It can depend on how strong the tenant covenant is when getting landlords to accept such polices.

These points should always be negotiated when agreeing the heads of terms as they can make or break a deal. Landlords favour a broad definition of turnover while tenants seek to narrow the definition. It is also vital that the terms agreed are detailed correctly in the lease provisions to avoid future disputes.

In Spring 2020, the initial reaction of landlords was to offer rent free periods, rent reductions and rent deferrals. However, now tenants are seeking to fundamentally vary and re-negotiate the terms of their leases.
Looking to the future
In September 2020, New Look announced that their stores will be moving to turnover based rents and a recent report by Savills found that at least 82% of retailers in the UK were looking to rejig existing leases to incorporate a turnover rent provision. Despite this, 74% of landlords saw current rent negotiations as short-term solutions rather than a permanent fixture. This suggests there is a wide gap in the views of both parties as to the predicted outcome post pandemic.

It is too early to tell what long term effects Covid-19 will have on the retail sector but it is clear that landlords and tenants must work together towards a brighter and better future that allows landlords to keep their premises occupied and tenants to survive the evolving retail landscape.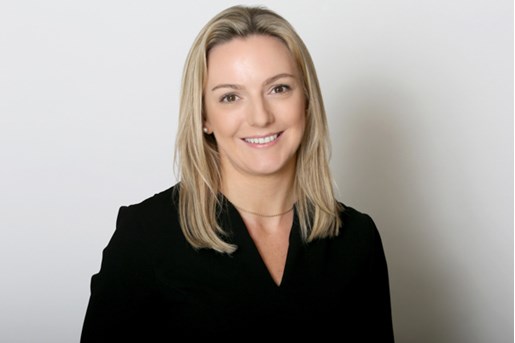 Aoife Fitzpatrick
Legal Director, Real Estate
Dublin, Ireland
View profile