The Covid-19 pandemic has affected many aspects of our daily lives: how and where we work, where we live, and how we shop.
---
Fundamental shifts in these behaviours will have major implications for the property market. So what does 2021 hold for the property market?
Residential Property Prices
Residential property prices held their own in 2020. Estate Agents are predicting that this trend will continue due to high demand and short supply. Supply should increase later in the year once construction and viewing restrictions are lifted. In the meantime, developers are exploring the Social Housing sector as an avenue to keep house building going.
Remote Working
The working from home experiment necessitated by the pandemic has prompted some employers to rethink the working arrangements of their employees. This has sparked concerns of a downturn in demand for commercial space and a fall in rents. According to some analysts hybrid working where staff split their time between their office, home or another location is expected to double following the pandemic. Other analysts calculate that there will be a long-term move to remote working which could lead to a 10-20% structural reduction in demand for office space.

Most business leaders agree that work place culture, innovation and creativity inevitably take a hit when people work entirely remotely. A significant portion of the workforce are convinced that remote working is not a long-term replacement for in person meeting. Offices will continue to play a critical role as central hubs. But as they become places employees 'want' to be rather than 'need' to be, landlords will need to invest in high-quality, fit-for-purpose space in order to attract good tenants from a smaller pool of demand.

In the short term there may be space coming back on the market and an increase in sub-lets as companies take advantage of smaller footprints with some teams working from home. In the long term it seems that the office as we know it will still be around.
Retail
Is physical retail finally facing its reckoning? Physical retailers have been losing foot fall for years as e-commerce takes an increasing share of sales. Covid-19 has sharply accelerated this trend.
Most large retailers had been anticipating this change and had adapted or were in the process of adapting their strategies to deal with this shift. Although street-front retail is experiencing vacancies – especially as office workers and foot fall is reduced, once the restrictions are lifted there should be a significant consumer bounce as consumers have been saving while in lockdown. In the short term, rents still need to be set at levels that allow tenants to profit. Lease flexibility and re-gearing will be key. Expect a lot of negotiations on lease provisions so that both the landlord and tenant can come out of the pandemic in a strong position to capitalise on the anticipated consumer spending in the third quarter of the year.
Warehousing
Warehousing to support e-commerce continues to be the bright spot in retail property and will likely accelerate in the aftermath of the pandemic. Brexit has also impacted on the sector as there will be an increase in demand for units in the wake of supply interruptions, new product substitutions and the move away from using the UK land bridge to other ports.
Climate change
Climate change will be front and centre again. Most people agree that a sustainable future is our only future. It is recognised that property assets with a high environmental rating can attain a rental premium and higher valuation over comparable non-green certified buildings. So expect to see more green leases and more green financing during the year.
Covid delay and force majeure clauses
Legal negotiations around Covid delay clauses and force majeure clauses will remain to the fore. While some agreements would have routinely incorporated such clauses, lease agreements, agreements for leases and fit out licences were largely silent on these issues. That is changing.
Charges for holding money on deposit
With negative interest rates, banks are now proposing to charge for holding money on deposit. Who takes responsibility for this added cost which could be substantial in large scale property transactions? Expect to see further negotiations around this point with the inclusion of clauses in agreements and contracts to cover this additional cost.

The health crisis has accelerated existing property trends, such as the move from physical to online retail, as well as introducing some of its own, including the dramatic increase in working from home. As the influence of the virus on everyday life recedes, we expect that long-term repercussions will remain for supply-demand dynamics across the property market.

While 2021 may be a tale of two halves, the property market has proved that it can be adaptable and robust.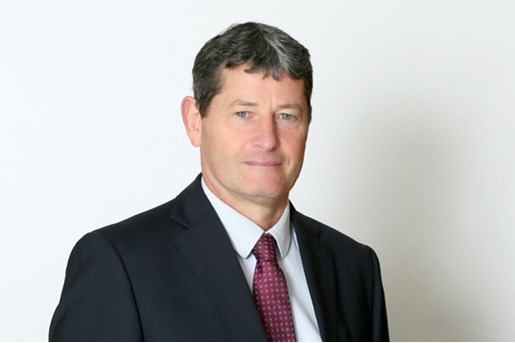 Sean Twomey
Partner, Real Estate
Dublin, Ireland
View profile