On 2 September 2021 the Government published the Housing for All Plan ("Housing for All") which commits the State to spending €4bn a year to deliver 300,000 new homes by the end of 2030.
---
Housing for All aims to tackle the housing crisis and pledges to end homelessness by the end of the decade. The Government has targeted the construction of a mix of 90,000 units designated as social housing, 36,000 affordable housing units, 18,000 cost rental accommodations and a further 156,000 homes to be provided by the private sector.

Housing for All will focus on assisting "the squeezed middle" currently locked out of the housing market through the increase of affordable housing supply. Other measures include eradicating homelessness, increasing Part V contributions by developers, reforming planning and judicial review processes and establishing a Commission on Housing to consider the wording of a proposed referendum on Housing.

Launching Housing for All, the Minister for Housing, Local Government and Heritage Darragh O'Brien commented this was the "most ambitious housing plan in the history of the state", "eclipsing the heyday of the 40s and 50s".

In this article we take a look at the key measures to be introduced under Housing for All.
Supporting Home Ownership and Increasing Affordability
Eradicating Homelessness, Increasing Social Housing Delivery and Supporting Social Inclusion
Increasing New Housing Supply
Addressing Vacancy and Efficient Use of Existing Stock
Supporting Home Ownership and Increasing Affordability
Housing for All envisages the delivery of 54,000 affordable homes by 2030 for purchase or rent with new build homes targeted primarily at first time buyers. The measures to make home ownership affordable include:
The Affordable Purchase Scheme, introduced under the Affordable Housing Act 2021, will allow local authorities to take an equity stake in a property, reducing the market price payable by the homeowner. This scheme will be targeted at first time buyers in local authority areas with the greatest housing requirement and affordability challenges. Homeowners can opt to "buy out" the local authorities' equity if they choose but will be under no obligation to do so.
Introduction of a national shared equity First Home Scheme, available at a nationwide level where purchasers can determine the localities where they choose to live. Homes made available will be subject to area-base price ceilings based on open market prices ranging from €225,000, for homes in the most competitively priced areas of the country, to approximately €450,000 in the most expensive areas. This will be similar to the Affordable Purchase Scheme but will involve the inclusion of the State and participating banks instead of local authorities.
Cost Rental will ensure rents are based on capital development or acquisition costs and management and maintenance of homes rather than open market rents. Rent increases will be linked to annual inflation to provide cost certainty. By 2026 it is intended that approximately 10,000 Cost Rental homes will be delivered in urban centres by local authorities, Approved Housing Bodies ("AHBs") and the Land Development Agency (the "LDA"). It is estimated cost rentals will be 25% lower than market rent.
Project Tosaigh will give the LDA the responsibility of delivering affordable housing, primarily on State land, and to intervene in slow or stalled developments by entering into strategic partnerships with private landowners. The LDA will be funded with an additional €1bn to deliver up to 5,000 new affordable homes on such lands that otherwise would not have been delivered or would be delivered much more slowly.
Increase of contributions under Part V of the Planning and Development Act 2000 to 20% for social, affordable and cost rental housing. The 20% requirement will apply to all land acquired after the introduction of the Affordable Housing Act 2021 or for land which was purchased after 2015 where planning permission has not been granted.
Eradicating Homelessness, Increasing Social Housing Delivery and Supporting Social Inclusion
On 21 June 2021, the Minister for Housing, Local Government and Heritage signed the 'Lisbon Declaration on the European Platform on Combatting Homelessness' and Housing for All reaffirms the commitment to end homelessness by 2030. Homelessness figures have reduced by over 2,300 in the past two years however the level of homelessness still remains high. Housing for All aims to achieve that goal by:
An increase of 1,200 new tenancies over the next five years for people with a history of rough sleeping or long-term use of emergency accommodation.
Ending long-term leasing of social housing by local authorities and AHBs and focusing on new builds to provide social homes.
The delivery of more than 90,000 social homes by 2030. According to the publication, the social housing waiting list stood at 89,872 households in 2013, rising to 91,600 in 2016 but declining to 61,880 in 2020. The Government plans to deliver an average of over 10,000 social housing units every year for the next five years and it will continue to build social housing right out to 2030.
Working with local authorities and NGOs to identify families experiencing long-term homelessness that have complex support needs. Those that do will be provided with enhanced tenancy sustainment supports to help them exit homelessness and maintain their homes.
Increasing New Housing Supply
Crucial to solving the housing crisis is to increase the supply of housing units. The State will need an average of 33,000 houses to be built every year up to 2030 rather than the currently constructed 20,000 homes a year. Housing supply is to be increased by:
Local authorities identifying the amount of zoned land required for the delivery of an annual average of 33,000 homes. The Government will ensure adequate supply of available and serviced zoned land, including provision of additional State lands to the LDA, which will be capable of accommodating up to 15,000 homes;
Introduction of Urban Development Zones similar to Strategic Development Zones to deliver residential and urban development and ensure the costs of required infrastructure will be known well in advance to developers submitting planning applications for individual sites;
Reform of the judicial review process and the establishment of a new division of the High Court to deal with planning and environmental matters. The Minister commented the Department of Housing is working with the Attorney General to introduce new legislation in Autumn 2021;
Activation of Planning Permissions. It is estimated that there are approximately 70,000 – 80,000 residential units with planning permission granted nationwide that have not yet commenced. The un-commenced figure is around 40,000 in Dublin, which is about four years housing supply in the capital. The Plan will focus on activating these permissions as quickly as possible;
A Croí Cónaithe (Cities) Fund to ensure new apartments will be developed for sale to individual households at a lower cost;
Introduction of a new tax on vacant land to replace the current vacant site levy to encourage development of sites;
Introduction of the Action Plan on Apprenticeship 2021-25 to increase apprenticeship registrations to 10,000 per year. The forthcoming Labour Demand Estimates for Ireland's National Targets, 2021-2030 estimates total labour demand from housing construction will need to rise from the current 40,000 full time workers to 67,500 workers by the middle of the decade to deliver an annual average 33,000 homes. As the backlog of housing output has built up, a further increase up to 80,000 workers may be necessary.
Addressing Vacancy and Efficient Use of Existing Stock
While Housing for All focuses on the introduction of new housing units it will seek to increase supply from existing units, particularly in urban settings by:
Reviewing and extending the regulations that exempt certain vacant commercial premises, such as 'over the shop' type spaces, from requiring planning permission for change of use for residential purposes to 2025.
Local authorities to introduce the Croí Cónaithe (Towns) Fund to provide serviced sites for housing to attract people to build their own homes and to support the refurbishment of vacant properties, enabling people to live in small towns and villages in a sustainable way. A pathfinder programme will be initiated as part of this fund, to facilitate the making available of some 2,000 sites for homes by 2025.
The establishment of a Commission on Housing to examine issues such as tenure, standards, sustainability and quality-of-life issues in the provision of housing, all of which have long-term impacts on communities. The Commission on Housing will work to bring forward proposals on the referendum on housing referred to in the Programme for Government and make recommendations as to the appropriate wording to be put to the people.
Key Takeaways
The overall objective of Housing for All is that "everyone in the State should have access to a home to purchase or rent at an affordable price, built to a high standard and in the right place, offering a high quality of life". This is a long term plan to address the instability of the housing market and push house prices and rents downwards by increasing supply of the housing stock. Housing for All signifies the housing issue is a priority for Government and a New Housing for All Delivery Group will be established under the Department of An Taoiseach to review performance and ensure targets are met.

Up to 300,000 housing units are to be developed by the State and private developers, with an average of 33,000 homes to be delivered per year rising to 40,000 by 2030. The Affordable Purchase and First Home Schemes aim to increase the availability of affordable housing for first time buyers, Cost Rent will ensure certainty of rent and increases in social housing aim to eradicate homelessness by 2030. The finance available to the LDA will increase and it will work alongside private developers to complete developments that have stalled or slowed down. The State will encourage the activation of planning permission, including the introduction of a new tax of vacant sites and increase housing supply from existing units. Legislation is expected in the Autumn to review the judicial review process and set up a new planning and environmental division of the High Court while a Commission on Housing will be established to examine tenure, housing standards and sustainability and the wording of a proposed referendum on housing.

Housing for All is welcomed as the State has prioritised tackling the housing crisis over the course of the next decade. The State is committed to achieving set targets for the delivery of housing units, by setting aside the largest ever housing budget, seeking reform of planning and judicial review processes and will engage with developers and AHBs to increase housing supply while putting schemes in place to lower house prices and rents while also pledging to eradicate homelessness.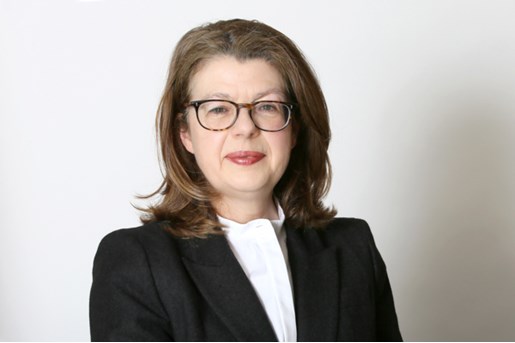 Margaret Austin
Partner, Construction & Engineering
Dublin, Ireland
View profile