In February, we had a number of guests who are actively engaged in the Sector to discuss the new phenomena of "psychographics".
---
WHAT IS PSYCHOGRAPHICS? OVERVIEW FROM PADDY ALLEN AT COLLIERS
Real estate is about more than just the market and challenges in developments. Although we have progressed to looking at tenant demographic data, what we really need to be considering is knowing the customer, understanding the psychographics.
Market data shows that for all property investment volumes slowed from £53.5bn in 2019 to £47bn in 2020. This exceeded expectations despite being the lowest figure since 2020 and 13% below the 10-year average.
Alternative sectors - Investment sales volumes recorded another strong year, reaching £13.5bn, only slightly below 2019's record of £14bn accounting for almost 30% of all allocations. Student housing and residential assets are in particularly high demand. The student housing sector attracted a record £5.4bn in 2020 (a lot of this is made up of the iQ deal completed pre-Covid), more than double the 10-year average of £2.5bn. Residential assets also attracted a record inflow of capital, reaching £6.1bn, three times the 10-year average of £2bn. The operational bed sector is becoming a core of the commercial property sector.
Why is psychographics relevant in this context? In the operating bed sector, it is not just about buying leases around property, it is about investing in customer focused businesses. Knowing your customer (psychographics) is the difference between a good scheme and a great scheme.
In a time where we are seeing more operating stock in the market, success is about more than first movers; it is about retaining customers. This is done through understanding your client's values, preferences and interests. Demographics only tell us one side of the story – factual information can tell you who are marketing at but you cannot assume every one of the same age, gender and income category will make the same decisions.
Demographics creates silos whilst psychographics groups people based on preferences. It tells us what is important to them through understanding shared values and interests and informs how decisions will be made.
Building buildings that create value for customers, acquire customers in an efficient manner and retain those customers is the goal. The amenities that are chosen should be based on psychographics rather than demographics, e.g. people who look to volunteer, those concerned about climate change and want things ethically sourced.
Shopping centres had it right when it comes to psychographics. They have an understanding of how to bring people with shared values and interests together. Shopping as an experience, as a model, with built-in leisure and other amenities. They focused on how we think as people rather than silo people by age and earning potential.
"PEOPLE GO TO SUPERMARKETS FOR NECESSITY BUT GO TO RETAIL PARKS FOR AN EXPERIENCE."
How does this translate to residential schemes? Hiring people from the service sector, e.g. hotels, who understand service; learnings on how we can curate real estate, understand where people spend money and why they continue to come back.
It is not natural for RE investors to think in psychographics – we are focused on numbers and returns. Qualitative data of preferences is not something the industry is used to. To date, this exercise has sat with the brand and management team but now there is an increased focus on the profile of customers – How do they think? What do they enjoy? What do they eat?
"UNDERSTANDING THE CUSTOMER DOESN'T COME NATURALLY TO REAL ESTATE DEVELOPERS AND INVESTORS – IT IS A RELATIVELY NEW CONCEPT."

"EUROPE IS VERY BEHIND THE US ON A SERVICE MODEL. IS THE UK READY FOR IT?"
Part of the psychographics consideration needs to be cultural awareness. Taking models from different countries and then planting them in another won't work. Elements will transfer, ultimately a top-down and then a bottom-up approach is required.
"WE NEED TO FIRST LOOK AND UNDERSTAND MICRO-CULTURES WITHIN THE UK"
Even in the UK, there is a disparity – the market in Manchester wants different things to Glasgow, which then again will want something different from London. They value different things.
The co-living model varies from country to country and is dependent on psychographic data. It is about bringing people together based on interests and values. A selective, cherry-picking approach is required and understanding what people are after, rather than making assumptions.
"THE DUTCH MARKET IS THE ONLY PLACE THERE HAS BEEN A MID-RENT PROPOSITION THAT IS TRULY MULTIGENERATIONAL."
When considering the location, demographics have to be the first point – you could exclude a portion of the demographic without research e.g. pets. In the US they have a huge focus on this and dedicate aspects of space and design to accommodate them. This is moving to the UK, especially as a result of Covid-19, evidenced by the current market increase in rates for adopting a pet. This won't work in every country, in Spain pet ownership is around 3% - would you dedicate development costs to this?
In Senior Living accommodation permission to keep a dog is one of the most frequently asked questions when purchasing units.
"RENTAL ACCOMMODATION IS REQUIRED ALL AROUND THE COUNTRY. REGARDLESS OF WHERE PEOPLE LIVE – THEY WANT GOOD QUALITY ACCOMMODATION."
The UK market is chasing higher rent and premium product. As more supply comes to market there is going to be fierce competition and people are going to have to focus on building a brand.
"WE ARE NOT READY IN THE UK FOR MULTIGENERATIONAL LIVING."
"THE REGIONS ARE A GREAT LOCATION, WITH A DIFFERENT YIELD PROSPECT… WE SEE A DEMAND THERE."
Focus on delivering a good quality product with a good specification and finish. Target on the local market, outside of Edinburgh, there is a different spend requirement.

"WE USED TO TALK ABOUT TENANTS AS SOMETHING THAT SLOTTED INTO THE BUILDING. ASSET FIRST AND TENANT SECOND."
Designing of assets to meet customer requirements is the way forward. But, you need demographics as the base to choose location and cost.
A lot of it comes down to cost. You can put in the high-end service things in – a cinema room, a games room, spa facilities, but it can then become unaffordable. Lots of people aspire to live in it but can't find the money to afford to live there. There is a need to push rents up and then you need to justify it with the service. You need to understand what people want and then what they are prepared to pay for.
At the start of the BTR model, there was a focus on fixed assets built-in e.g. cinema rooms. However, the designs built then are hard designed and hard fixed with specific uses in mind. As the market changes these products will no longer be fit for purpose.
Consider the local market, e.g. if locals are really into outdoor activities and then look into larger storage areas for canoes and bikes rather than an indoor games room. This needs to be balanced against the cost of building and rents individuals are looking to pay for these amenities.
"YOU NEED TO FIND OUT WHAT CUSTOMERS WANT, COST OF BUILD, COST OF RENT AND THEN WILL THERE BE INVESTMENT?"
"A 24/7 CONCIERGE SOUNDS EXPENSIVE AND WHY WOULD I WANT SOMEONE TO WATCH ME COME IN AT 3AM, CATCHING ME DOING SOMETHING I SHOULDN'T BE DOING?"
"FITTING A SIMPLE NESPRESSO MACHINE IN EACH APARTMENT MEANT WE GOT TOP DOLLAR FOR IT"
Growth in alternative assets is due to returns from NOI growth, this is achieved through cost maximisation and ancillary lines.
Amenity can be cinema room but, it can also be the person on the front desk who offers experience. You have to pay for the staff member but then you aren't having to pay a premium to offer a good service.

BTR now have a track record demonstrating the importance of an excellent operational model. This will be the difference between premium products.
"BEST PERFORMING ASSETS ARE THE MOST BORING ONES BECAUSE THEY CAN GET INVESTMENT ON THE MODEL"
Real Estate as an industry refers to 'The Market', assuming that everyone wants to buy the same product. The world has moved on but in real estate, we need to acknowledge now that the generations are blurred, we need to see people as individuals with preferences. Segmenting the potential market and understanding their values is integral to the success of developments. Market reports which don't do this at the moment are repeating the mistakes of the last 40 years.
Sites need intensity rather than density. There is a need for amenity but no proven cases, there needs to be weight on listening to potential buyers and understanding them.
There has been a need to push gross rents to make things viable. What we should be assessing are the net rents. It is about the net not the gross.
Could we drive better gross numbers rather than net? What is the real cost of client acquisition? Where are you going to find those customers? How are you going to acquire them and then keep them? Why would you spend money on google searches when you don't even know what you are looking for?
It is harder to get funding in Scotland; how do we evidence it? How do valuers recognise it?

"THE BETTER YOU CAN UNDERSTAND THE CUSTOMER, THE BETTER THE EXPERIENCE AND THEN THE BETTER THE AMBASSADOR THEY BECOME."
Consumers and attitudinal segmentation are very important. Demographics which feed into investment strategies give the functional reasons why people choose to rent and tenure. There is then a psychographic overlay required which gives us an understanding of people's emotional connection to home. Social behaviour, emotional connection, practical and aspirational connections.
What does this mean people need from the apartments we are building? Concept testing, from an amenity package who will a rooftop appeal to and what value does the consumer add to this? How does this then impact lifetime tenure?
Look at Attitudinal Persona – removing age and not becoming blinded by a customer's age.
"IS PSYCHOGRAPHICS A NEW BUZZWORD TO DESCRIBE SOMETHING WE HAVE ALREADY BEEN DOING?"
Social value is created from a multigenerational and multi-tenure – people are committed to the place they live and take care of those around them. This is ultimately good for investors, developers and operators.

People want to live in places that they can spend more time in. Covid has resulted in people living, working and socialising all in the same place, this confinement has made customers see value in space.
A trend we are seeing and will continue to see is increased regional disparity – lots of companies are relocating middle and back office jobs to regional areas which open up BTR/PRS opportunities.
There is a need for focus groups and surveys – what were people valuing before and after the pandemic; technology, hygiene, shared use of amenities?
"DEMOGRAPHICS DATA REMAINS IMPORTANT BUT TO TURN A GOOD SCHEME INTO A GREAT SCHEME, UNDERSTANDING THE NEEDS OF THE CUSTOMER IS KEY, WHATEVER NAME WE CHOOSE TO GIVE IT."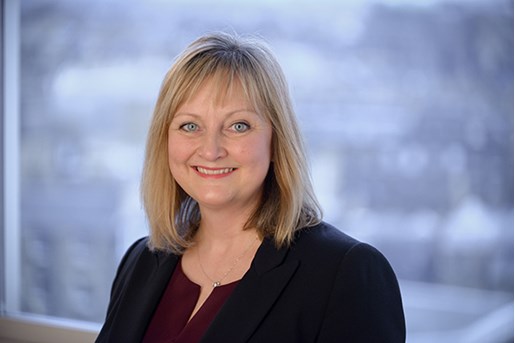 Heather Pearson
Co-head of Housing Sector
Edinburgh, UK
View profile