A number of recent cases have considered the desirability and scope of "solicitors only" confidentiality rings.
---
Confidentiality is not, by itself, a reason for documents to be withheld from disclosure. There are obligations set out in the Civil Procedure Rules (CPR 31.22) for parties to proceedings to use documents they receive from another party only for the purpose of the proceedings, until the documents are read out or referred to in a hearing in open court. However, the content of some documents may mean that the parties will seek a higher level of protection. Confidentiality rings or "clubs" - either ordered by the court, or agreed between the parties - are often seen as the solution.
Limiting confidentiality claims - what is necessary?
It is understandable for those involved in claims to be concerned about an opponent having access to documents containing information that they would not see in the normal course of things. But in the Infederation v Google decision, Roth J last year laid down a warning that there is an increasing tendency for excessive confidentiality claims to be asserted, only for such claims to "be curtailed or renounced in response to protests from the other side or intervention by the court". He noted that this is wasteful of time and costs and "not the way modern litigation should be conducted".
The court's position is that a fundamental aspect of the justice system is for parties to know the case against them and the evidence upon which it is based. A client needs to be able to understand the reasons for advice received by its lawyers. Equally, a party is entitled to have expert guidance and the other side should not be permitted to unreasonably dictate what experts should see or which expert should be used. (In the Infederation case, the objection had been to the particular expert selected by one party seeing the documents, with the opposing party stating that there were other individuals that it would not object to). However, if there are material concerns over confidentiality, then the court may impose restrictions upon the disclosure of documents on the request of a party.
In Infederation v Google the court achieved fairness by giving the party claiming confidentiality the option to either disclose the material or renounce reliance on sections of evidence.
There are certain proceedings, where the whole object is to protect a commercial interest and rival commercial interests involved. The court has identified that cases for breach of confidence and some types of intellectual property claims will involve highly commercially sensitive information. Infederation v Google was a competition claim and the court accepted that some categories of documents caught by disclosure were highly sensitive.
Lawyer-only confidentiality rings
The two recent cases of Oneplus Technology (Shenzhen) Co Ltd and others v Mitsubishi Electric Corporation and another [2020] EWCA Civ 1562 and Anan Kasei Co Ltd and another v Neo Chemicals & Oxides (Europe) Ltd and another [2020] EWHC 2503 (Pat) looked at "attorneys only" rings. The court reiterated that these should be exceptional.
The Oneplus case arose from FRAND litigation, where the court is considering the appropriate licence fee for use of one party's patents. In such cases comparable licences with other similar businesses will be strong evidence of the terms that are available in the market for similar arrangements. But, without restrictions, that would mean those who negotiate licences day-to-day seeing the detail and getting a step ahead in commercial discussions. Such cases may also involve the confidential information of third parties.
The Anan Kasei case was in connection with a damages inquiry following a successful patent infringement claim, where the claimant was seeking an order that certain documents in support of its claim be limited to lawyers only, or failing that, if an individual from Neo was to be included in the ring, then it should not be the COO of Neo but someone else from the business.
In Anan Kasei the court rejected the restrictions sought and ordered that the COO of Neo be added to the ring. The Judge noted that the court should be slow to second guess a party's request for a particular individual to be included in a ring, if that individual was considered best placed to give instructions. It also rejected submissions about the restriction being limited to a small number of documents or that it was not appropriate for the individual to be included at that stage of proceedings.
In contrast, in Oneplus the court rejected requests to add certain employees (in-house lawyers) to the confidentiality club, noting that it would be unworkable for them not to retain the information and potentially use it in the future. It noted that in large organisations it should be possible to find an in-house counsel or commercial employee to receive advice and give instructions, who was not directly involved in that section of the business.
WHAT DOES THE DISCLOSURE PILOT PRACTICE DIRECTION FOR THE BUSINESS AND POPERTY COURTS MEAN FOR CONFIDENTIALITY CLAIMS IN THE COURSE OF LITIGATION?
The overall mission statement of the Disclosure Pilot is to reduce the cost of litigation. It can therefore be expected that the court will be keen to only permit restrictions where they are considered to be necessary, and to make them as limited as possible.
Therefore, it is important to consider confidentiality in the context of the Pilot, as a part of the overall disclosure strategy and to have a solid plan as to how it should be approached. Lawyers and their clients need to think early on about what documents are likely to raise confidentiality concerns. Some information might have been confidential at the time, but is it now historic enough that it can be disclosed? One consideration will be that if you take a wide approach to claiming confidentiality, then it may be difficult to challenge the other side's withholding documents of the same nature or taking a similar approach.
There is also the practical impact to think about: orders or agreements to keep documents confidential will inevitably add layers of complexity for disclosure, witness statements, trial preparation and the trial itself. Complexity leads to higher costs. However, it is not unusual for confidentiality claims to be reduced considerably at and during the trial, meaning that much of the expenditure on dealing with confidentiality may ultimately have been wasted.
Redaction is often seen as the answer. The Disclosure Pilot requires that parties identify reasons for redaction, although that doesn't mean that every redaction must be explained specifically. Also, a legal representative must confirm that the redaction has been reviewed.
In practice, the position in respect of both confidentiality claims and redactions has not changed with the introduction of the Disclosure Pilot, and a balance still needs to be found. Redactions should be limited. When documents are almost entirely irrelevant, save for a small part, the immediate reaction is to redact everything. But a pragmatic approach may be to redact simply what really needs to be redacted and to leave the remainder visible.
Correspondence about redactions adds cost to litigation, as does the redaction process itself. If not resolved these issues can result in applications to the court, so, as with confidentiality claims, redactions should only be used where the related expenditure is merited.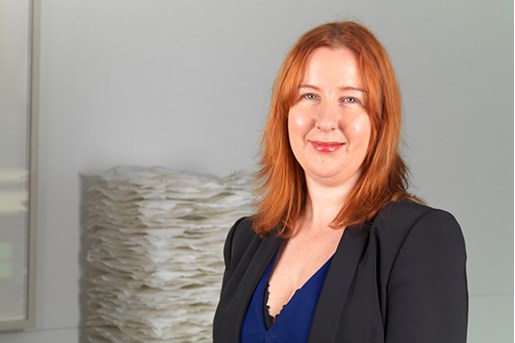 Rachel Cook
Managing Associate, Dispute Resolution United Kingdom
View profile