Sustainability: Pain to Net Gain
Online event
22 April 2021, 9.30-10.30am BST
Businesses that fail to shape their sustainability strategy now, could face business-critical challenges in the very near future.
That's just one of the messages we got from speaking to 1,000 business and finance leaders across the UK & Europe. Join us for our exclusive launch and find out why businesses have just four years to act on sustainability.
Join us and the UK Government High Level Climate Action Champion, Nigel Topping, on Earth Day when we will reveal our research findings. You'll be the first to hear: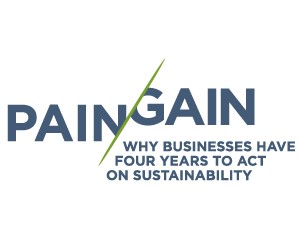 The financial gains and risks companies are facing
Timetable over which those risks will play out
Which businesses are more at risk
Steps businesses must now take
Speakers:
Nigel Topping – UK High Level Climate Action Champion
Amanda Gray – Partner, Addleshaw Goddard
When is it?

– 22 April 2021, 9.30-10.30am BST
– Online event
Panel discussions
Don't miss our series of panel discussions running across May and June too.
Register for our follow on series:
Register here
6th May: Sustainable Supply: Break the mould or break the chain?
20th May: People are at the heart of sustainability success. Are companies truly embracing this or just virtue signalling?
10th June: Can sustainability provide a competitive advantage that will see survival of the greenest? Or is it yet another pressure for boards?
24th June: Competing sustainability reporting standards are confusing and slowing progress. How do we tackle it?