The UAE has issued Federal Law No.33 of 2021 (the New Law), which will come into force on 2 February 2022 and will repeal UAE Federal Law No.8 of 1980 (the Current Law).
---
Like the Current Law, the New Law will apply to all companies and employees in the private sector in the UAE, including its free zones, save for the Dubai International Financial Centre and the Abu Dhabi Global Market which implement their own employment laws.
The New Law introduces a number of unexpected changes. The rationale for some of the changes is not always clear and it is difficult to see how certain provisions will operate in practice, not least because much of the detail in the New Law has been outsourced to forthcoming "executive regulations". It is hoped that these executive regulations will clarify existing areas of uncertainty.
Nevertheless, there are a number of significant issues for affected employers to bear in mind and changes will need to be made to employment contracts, policies and practices.
We have summarised the key aspects of the New Law below, together with the main action points for employers.
Changes in the New Law
ACTION POINTS
All affected employers should consider the following actions points:
1) Communicate to employees how they are going to be affected by the New Law.
2) Update template employment contracts to reflect the requirement for all employees to be issued with fixed-term contracts not exceeding 3 years.
3) Ensure that all existing employees employed on indefinite employment contracts are moved onto fixed-term employment contracts by no later than 2 February 2023.
4) Amend or replace existing employment contracts or policy documents which contain references to specific statutory entitlements (e.g. 45 days' maternity leave).
5) Amend current sick leave policies to reflect the fact that employees are not entitled to take paid sick leave during their probationary period.
6) Amend existing maternity and paternity leave policies to reflect the different entitlements.
7) Consider implementing equal opportunities and anti-bullying and harassment policies to reflect the new anti-discrimination/bullying/harassment provisions.
8) Consider implementing a grievance policy to facilitate employee complaints of discrimination, bullying and harassment.
9) Update disciplinary policies to reflect (i) the expanded number of reasons for termination; (ii) the fact that an employee's end of service gratuity can no longer be withheld in any circumstances; (iii) the prohibition on discrimination, bullying and harassment.
10) Amend working time policies to reflect the cap on overtime hours and the changes to the calculation of overtime pay.
11) Implement a compassionate leave policy.
Please contact us if you need any assistance preparing for the New Law.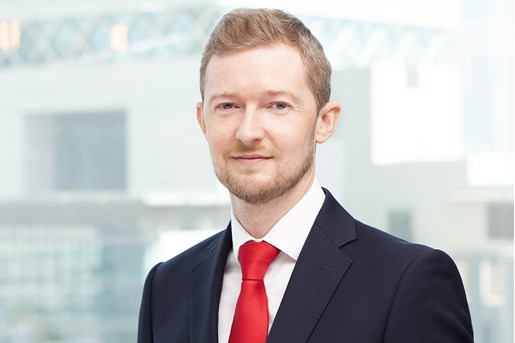 David True
Managing Associate, Employment
Dubai
View profile