In this week's Retail & Consumer bulletin, we look ahead to Saturday's loosening of lockdown in England, and provide an update from China in relation to their path out of lockdown.
---
Super Saturday - how will it work?
Pubs, bars and restaurants opening on Saturday will operate under government and UKH guidance, for example:

Table service where possible instead of ordering at the bar, single staff member per table
Use contactless ordering (eg apps) from tables where available
Staff should avoid non-essential trips within venues, eg between the kitchen and front of house and use radios and other electronic devices to communicate
Customers should use hand sanitiser or handwashing facilities as they enter the venue
Venue should provide clear guidance on social distancing and hygiene as people arrive on the premises, with signage and visual aids
Details of staff shifts and customers' details should be logged for up to 21 days to assist with NHS Test and Trace in the event of positive cases of COVID-19
Social distancing of 2 metres is still desirable but not compulsory: "1 metre plus (mitigation measures)" are now the acceptable watchwords (this is for many the difference between opening and having to stay shut)
The UKH has (with input from trade bodies) given practical examples of how operators should follow the guidance eg for cellars and stock handling, kitchens, outdoor areas, staff rostering; it also most helpfully offers a risk assessment checklist

The guidance does not prohibit pubs from showing sports events (not least the 5 Premiership matches being televised on Saturday) but

It does say that 'venues should not permit live performances, including drama, comedy and music, to take place in front of a live audience' and that 'all venues should ensure that steps are taken to avoid people needing to unduly raise their voices to each other. This includes, but is not limited to, refraining from playing music or broadcasts that may encourage shouting, including if played at a volume that makes normal conversation difficult'
So it is for a pub to decide whether showing the football this weekend can be justified by the mitigating measures put in place and whether customers will heed them and indeed whether the wider challenges in re-opening a pub or bar will prove overwhelming

Clearly operators:

Face significant judgement calls in shaping their operating model
Will then need to maintain a dynamic approach to monitoring and adapting their approach, site to site, to ensure worker and customer safety
Will need to keep their risk assessments (and communications with staff), specific to individual sites and their different operations, under constant active review

Interaction with local authorities and police forces will be a critical feature of the days ahead, with a practical, supportive approach expected, but with significant sanctions available (eg powers to disperse, closure orders) – early examples may well need to be set, we shall see at the weekend
---
Update from China
Headlines:

China recovering, but not as quickly as hoped with most sectors still deep in contraction territory; some still hope for V-shaped recovery
China factories race ahead but consumer spending lags behind, preventing sharp recovery; cars and property rebound strongly
First time ever US will cede its position as largest retail market in the world, as China's retail market reaches $5,072 trillion this year compared with US's $4,894 trillion

Retail
The decline in retail sales eased - only a 2.8% year-on-year fall in May compared to 7.5% in April; still a concern on the impact on recovery of any second wave
Online shopping is continuing to boom (see New Retail below), with a 4.5% increase during the first five months of this year; malls remain quiet
Shanghai midway through 2-month long shopping festival, with an array of promotional activities in both the offline and online space; Adidas and Reebok released nine new shoe series for the festival
Early signs of 'revenge spending' and no summer holidays giving luxury brands a boost - Tiffany see China sales surge around 90% in May, with Burberry sales also ahead of the prior year
Toys, games, puzzles see boom in China (mirroring similar boom in US); 8-fold increase in sales for pre-school learning toys
The New Retail

Pinduoduo (PDD) is a success story in the new retail world of China; established in 2015, new concepts such as consumer to manufacturer, use of team purchases and widespread use of WeChat, has resulted in PDD becoming the largest global social e-commerce platform with over 600 million users
China e-commerce giant, JD.com, soars on June's HKEX listing; top three e-commerce platforms (Alibaba, JD.com and PDD) now hold 83.6% of the e-commerce market in 2020, compared to 80.3% in 2019
Direct to mobile purchase and payments (such as AliPay and WeChat pay) dramatically increase with a 73.6% year-on-year growth; use of credit cards becoming more and more sporadic
A growing array of brand engagement tools - Hermes' augmented reality storefront display, Maxfactor's touchless "My Make-Up Artist" - a virtual try before you buy, weekday livestreaming events etc.

Manufacturing
Production rose by 4.4% in May, stimulated by state-led projects
Nearterm shift of manufacturing out of China unlikely, secondary and tertiary plants more likely as a response to CV19, higher tariffs and US trade war
Other South East Asia countries trying to lure manufacturing from China - Indonesia plans to build one of its largest industrial parks on the north coast of Java.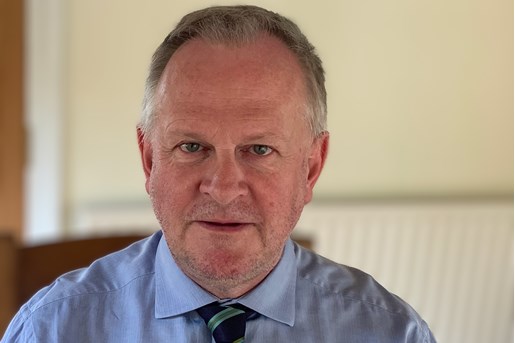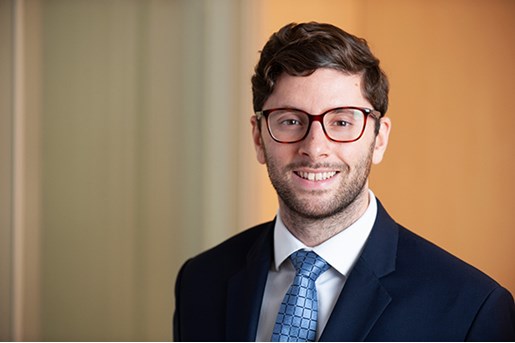 Sam Yazdani
Associate, Corporate Finance
London
View profile