In recent years, professions have adopted varying regimes of continuing professional development (CPD).
---
CPD requires professionals to maintain and improve their knowledge and skills on a continuing basis and a professional's failure to comply with the specific regime adopted for their particular profession may be considered professional misconduct. The rationale for CPD requirements for professionals is understandable, particularly in the context of the medical profession.

The CPD regime in the context of doctors registered with the Medical Council was recently considered by the High Court In The Matter of Dr Syed Munir. The Medical Practitioners Act 2007 mandates that doctors must complete 50 CPD credits each year and the supervision of a doctor's obligations are maintained by the Medical Council.

In the recent disciplinary action case concerning Dr Munir, Mr Justice Kelly found Dr Munir guilty of misconduct for repeatedly ignoring requirements to keep up to date with his professional competency. Dr Munir received a Bachelor of Medicine and a Bachelor of Surgery with the University of Punjab in Pakistan in 1991 and registered with the Irish Medical Council in 2005. He was a senior house officer in the anaesthesiology department of Blanchardstown, Hospital, Dublin.

The court heard that this was the third disciplinary process with Dr Munir. In 2015, conditions were imposed upon his registration and in 2017, the Council recommended his suspension for a period of six months as he was in contravention of the Medical Practitioners Act by failing to submit documents required by the Medical Council to assess compliance with the Council's continuing professional development requirements.

The court, in the most recent case heard that hundreds of letters and emails were issued to Dr Munir. However he had failed to engage with the Council's professional and disciplinary requirements. Dr Munir ignored the Council and continued to act in breach of conditions imposed upon him which were put in place to assist him to comply with his professional competency requirements. The court commented that Dr Munir had been "given every opportunity to put things right" and due to his consistent breaches of the requirements under the Medical Practitioners Act to keep up to date with his professional competency, the Medical Council had sought Dr Munir's removal from the Register. The court agreed with the Council and Dr Munir was struck off the register for "essential public safety."

There has been a view among certain professionals that breaches of the CPD regulations, for each of the relevant professions was more procedural than substantial however the judgement in the Dr Munir case shows that not only are statutory bodies established to regulate the professions willing to pursue flagrant breaches of the CPD regulations, the courts take consistent breaches very seriously, up to the point of striking off of the professional.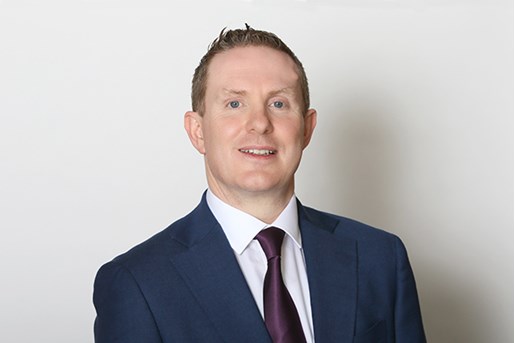 James Meighan
Managing Associate, Dispute Resolution
Dublin, Ireland
View profile