The challenges to business as a result of the actions taken by the Irish Government to reduce the spread of COVID-19 have been highlighted by issues surrounding business interruption claims to insurers.
---
Businesses continuity is a primary concern and business owners understandably have looked at their business insurance policies for assistance. Recent reports that FBD Insurance and other underwriters offering business interruption cover in Ireland have declined such claims underlines the difficulties for both underwriters and businesses in this area.
When Does Business Interruption Cover Apply?
Business interruption insurance is intended to cover losses as a result of disruption to the operations of a business. It is a general requirement of business interruption insurance cover that damage should have occurred at the insured premises. In the case of infectious disease coverage, there should have been an outbreak of the disease at the business premises or an outbreak within the area that has caused a specific loss to that premises. Some policies include an extension which covers losses caused by communicable or infectious diseases without any requirement for physical damage to the business premises. Many policies specifically exclude business interruption cover for an outbreak of a virus.
The position of the Irish Insurance Industry
On 27 March 2020, the Central Bank of Ireland directed insurers to treat their customers fairly and process any valid claims quickly. It stated that most policy warranties are clear in terms of what they covered and what is excluded but where there was any doubt about the meaning of a policy term, the customer must be given the benefit of the most favourable interpretation of policy cover. However, most insurers have taken the view that whether commercial business interruption policies provide cover for business interruption as a result of the general measures taken by the Irish Government will depend on the precise wording of the policy, and that most policies will not provide for such cover.

A key cause of uncertainty is whether an extension to an existing business interruption policy has in fact been triggered by an event such as physical damage to a business premises; denial of access to a business premises or the occurrence of a specified type of disease. The interpretation of each of these triggers has caused some dispute but will depend on the specific wording. In general, there are three scenarios:
Where it is clear that a policy does not provide cover for closure due to the Government's direction;
Where there was damage to the property caused by COVID-19 at or immediately adjoining a business premises which caused its closure;
Where there are disputes regarding what constitutes damage to a property and how denial of access is interpreted.
Will your policy pay out?
It is highly unlikely that COVID-19 would have been specifically excluded from cover. As to whether a pandemic has caused "physical damage" to business premises has been the subject of differing case law in other common law jurisdictions.

Whether a prohibition in carrying out business from a premises as a result of Government directions, constitutes a denial of access or closure is a matter of interpretation. The exclusion of members of the public and limitation on numbers of employees entering a premises may not in fact constitute a "denial of access" or "closure" as it will depend on the terms of the particular policy.

Some policies or extensions provide cover for business interruption caused by "infectious disease". As is generally envisaged, this is not a cover for a global pandemic, but rather a local outbreak of infectious disease which may be confined to the business premises.
What can you do?
Notify your insurer of any business interruption claim as soon as possible as failing to do so within a specific time, may provide your insurer with separate grounds to reject an otherwise potentially valid claim.
Take steps to minimise your loss by availing of all Government subsidised schemes, providing services remotely where possible and managing stock levels.
Keep a clear record of decisions made as a result of COVID-19 including any additional expenditure incurred as a direct result of business closure or interruption.
Your broker may be able to assist but be aware of conflicts of interest where your broker may not be able to provide independent assistance if there is a dispute regarding the extent of cover which a business believes a broker to have previously represented.
Where there is a dispute in relation to cover and where any appeal mechanism has been exhausted, a complaint may be made to the Financial Services and Pensions Ombudsman by completing a complaint form and providing a copy of the final response from the insurer declining cover. If a complaint is upheld, it becomes a legally binding decision unless appealed to the High Court. Likewise, if a complaint is rejected, this decision may be also made to the High Court.
Even in a normal trading environment, business interruption claims can be complex. The variety of policies in the market combined with shifting claims patterns, has resulted in differences of interpretation which are likely to increase the number of disputes before the Irish Courts arising from business interruption claims.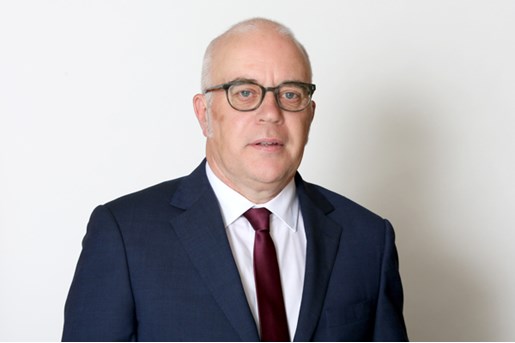 Donal Dunne
Legal Director, Dispute Resolution
Dublin, Ireland
View profile