In a recent appearance before the Work and Pensions Select Committee, the chairman and chief executive of the Health and Safety Executive (HSE), Martin Temple and Sarah Albon, provided an insight into HSE's current thinking on a wide range of topics.
---
Fatality and Prosecution Statistics
Mr Temple said that in his opinion cuts to HSE are not directly correlated to the fact the number of workplace fatalities has stopped falling in the last 10 years.
On the question of a downward slide in the number of prosecutions in the last couple of years, Mr Temple said that this was due to the increasing amount of time which HSE is required to spend preparing the enforcement actions it does bring. In particular, Mr Temple suggested that the "very high" fines which are now being issued under the sentencing guidelines have increased the level of resistance to HSE prosecutions due to the increased financial and reputational damage. Companies are challenging cases when previously they would have pleaded guilty and while the guilt of the prosecuted party is "relatively straightforward" to establish, HSE have faced a greater challenge regarding the level of penalty. This has led to HSE having to spend much more time preparing for sentencing hearings than would have been the case prior to the introduction of the Definitive Sentencing Guidelines.
Mr Temple defended the introduction of the charging scheme under Fee for Intervention, stating that the focus of HSE remains on looking at areas of risk and helping people to manage them correctly. However, Mr Temple did concede that the income generated from Fee for Intervention has declined due to the number of inspections also declining.
Brexit
HSE answered questions relating to the impact of Brexit from several members of the Committee. Ms Albon suggested that there was a potential source of business growth for HSE from applications for the approval of chemicals. HSE anticipates that in a low-alignment world post-Brexit, HSE will need to pick up all applications for new chemical and plant products. Pointing out the time-sensitivity of such applications due to the crop cycle, Ms Albon identified this as an area where HSE could offer the UK a competitive advantage post-Brexit.
Due to the overarching legislation of the Health and Safety at Work etc. Act 1974, which is less prescriptive than many other regimes, HSE does not anticipate that there will be a great need to be involved in developing future legislation. However, Mr Temple said that the UK may decide to revisit areas such as safe working levels after Brexit and reconsider where these levels should be set.
In response to concerns from the Committee about the maintenance of high standards following Brexit, Mr Temple said that the effect of the Health and Safety at Work etc. Act 1974 meant that there should be "no diminution of the standards achieved". This was supported by Ms Albon, who explained that because the Health and Safety at Work etc. Act 1974 places the responsibility on the employer, the standards should remain regardless of divergence from Brussels because the HSE's question would still be "Was [the accident] a reasonably foreseeable and avoidable thing that the employer should have taken action on?"
Workplace stress
The Committee also raised the topic of changes to the workplace, with a particular focus on stress. Ms Albon said that, alongside musculoskeletal and occupational lung disease, workplace stress was one of the three key areas of focus for HSE. It was noted that the threats that people face have moved away "from the old mechanised physical accident and into the work environment". Ms Albon stated that HSE's focus has been on the use of management standards for managing stress. Mr Temple added that HSE can encourage practical steps to prevent stress in the first place. However, it was admitted that it is "much harder for an inspector to walk into a workplace and identify that it is a workplace that is causing stress" than it is to identify issues with machinery.
Ms Albon also said that it was important for HSE to understand whether increased reporting of workplace stress was caused by greater understanding of mental wellbeing or by a significant rise in mental ill health, and reiterated that HSE's focus is on practical guidance.
On the topic of sexual harassment, Ms Albon said that while "it is absolutely possible" that HSE would investigate a referral on those grounds, it would often be the case that the police are better suited to taking action.
Asbestos
HSE also reiterated its asbestos policy, which is not that asbestos should be left alone but that it should be properly managed, and that asbestos should only be left alone where it cannot be easily disturbed. The policy around asbestos in schools was highlighted as an example, as it is essential that any asbestos cannot easily be disturbed or interfered with by pupils. Ms Albon said that concerns about asbestos in schools have been raised with the Department for Education, and HSE has been working with schools to ensure that asbestos is managed or removed safely and appropriately.
More generally, Ms Albon said "We are confident that the exposure limits that the HSE set are sufficient to ensure that there should be no detrimental effect to human health, provided that asbestos is properly managed".
AG's Health and Safety Team
Our health and safety team is part of our Global Investigations team. The team is led by Erin Shoesmith and benefits from the expertise of a number of Legal Directors including Alan Fox, Adrian Mansbridge and Tony McGlennan, together with support from solicitors, trainees and paralegals. The team also benefits from the insight of our AG Integrate Consultants, including former Principal inspectors at the Health & Safety Executive, who bring a wealth of technical knowledge along with operational and enforcement experience.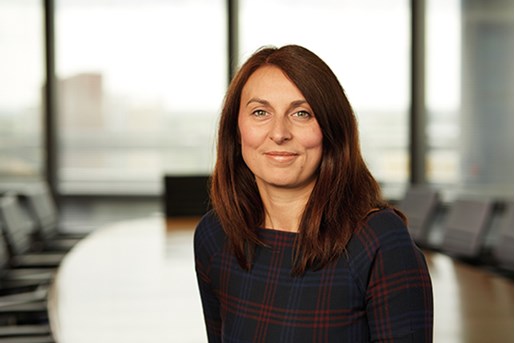 Erin Shoesmith
Partner, Health & Safety United Kingdom
View profile